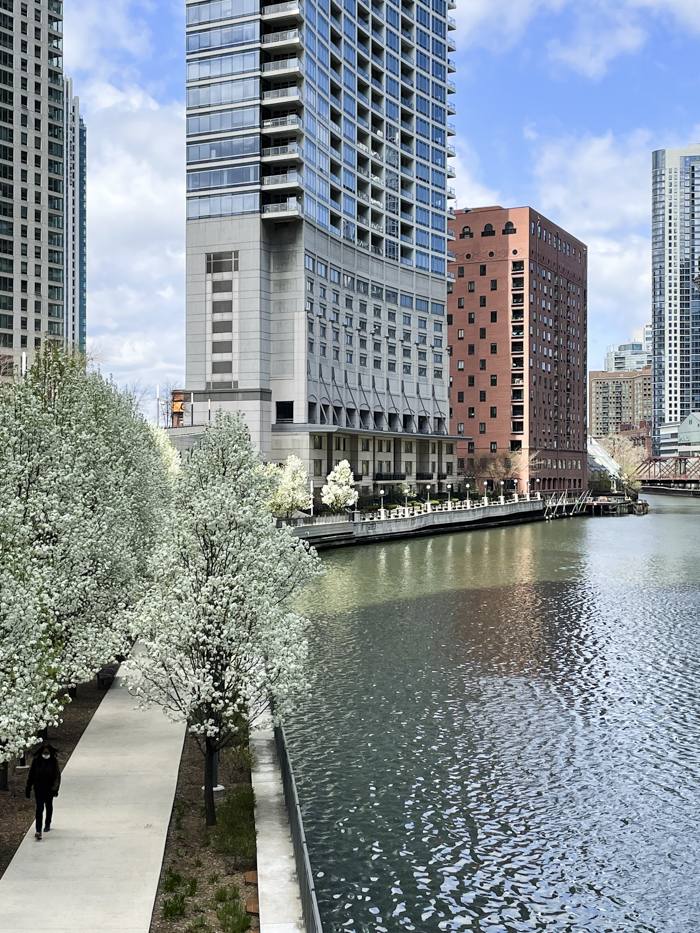 It feels so weird to have left the house for a post-vaccinated getaway after being on lockdown for over a year, but it was such a nice way to get reacquainted with "normalcy" after 13 months of quarantine. We had this mini getaway on the books since November when tickets for Immersive Van Gogh went on sale. I had wanted to see the exhibit since its European debut and the rave reviews that followed. While I had no idea if April would be safe enough to visit Chicago, I figured it was worth the risk of losing the ticket fee and booked tickets right away. Thankfully, we both got our Johnson & Johnson vaccine on March 20, making us fully inoculated by the time our trip rolled around.
If you're also looking to take a "vaxication" to the Windy City, it feels like a safe city to be in. Nearly everyone was wearing masks even while walking outside, and restaurants were adhering to social distancing guidelines with outdoor seating when possible. Below, you'll find a recap of what we did during our 48 hours in the Windy City!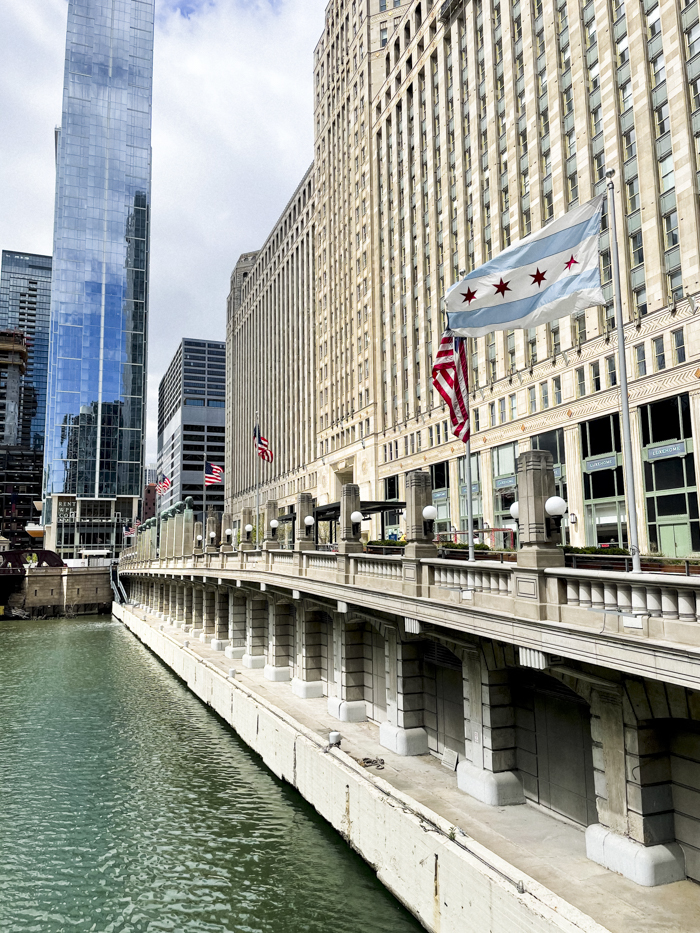 Thursday //
When we visit Chicago, we'll drive down to Harvard, Illinois which roughly an hour and fifteen minutes away from Madison. We'll park our car for a few dollars a day and take the Metra to Chicago's Ogilvie Transportation Center. It's about a two-hour journey by train, but it's so much easier than dealing with a car and parking in the city. It's easy enough to get around Chicago by foot, the "L" train, and — typically — taxis. However, cabs and Ubers were few and far between when we were visiting, and it sounds like that's been the case throughout COVID. So, make sure to bring shoes that you can walk for miles in. I opted for shoes that weren't broken in and had the blisters to show for it!
After getting to the city on Thursday, we dropped off our bags at our hotel (21c Chicago) and headed out for the remainder of the day. Our first stop was Cruz Blanca. This brew pub has become a staple of our Chicago trips. The beer is great and the Mexican food is outstanding (the torta and the lime- and cilantro-forward green salsa are both noteworthy). After lunch and a couple of beers each, we set out to shop around Fulton Market and ducked into the new HAY store where I picked up a set of glass straws for our bar, and a set of lilac cloth napkins with brown edging (here are the matching placemats). We had one more beer, this time at Haymarket Brewery, before going back to our hotel to freshen up for the evening.
We headed back out early evening en route to Green Mill Cocktail Lounge. This cash-only jazz club has been open since 1907 and was a popular hangout for both actors and mobsters. They have two shows a night: an early show without a cover and a late show with one. We stopped in for a pre-dinner cocktail during the early show and enjoyed banter with the bartender and music by a jazz soloist. I really want to go back on our next trip to the city. It's such an intimate place with a lot of historic charm, and I just love all of the stories surrounding the place! Afterward, we ended our night with moules et frites for two in the Hopleaf courtyard, a must stop for Belgian beer enthusiasts.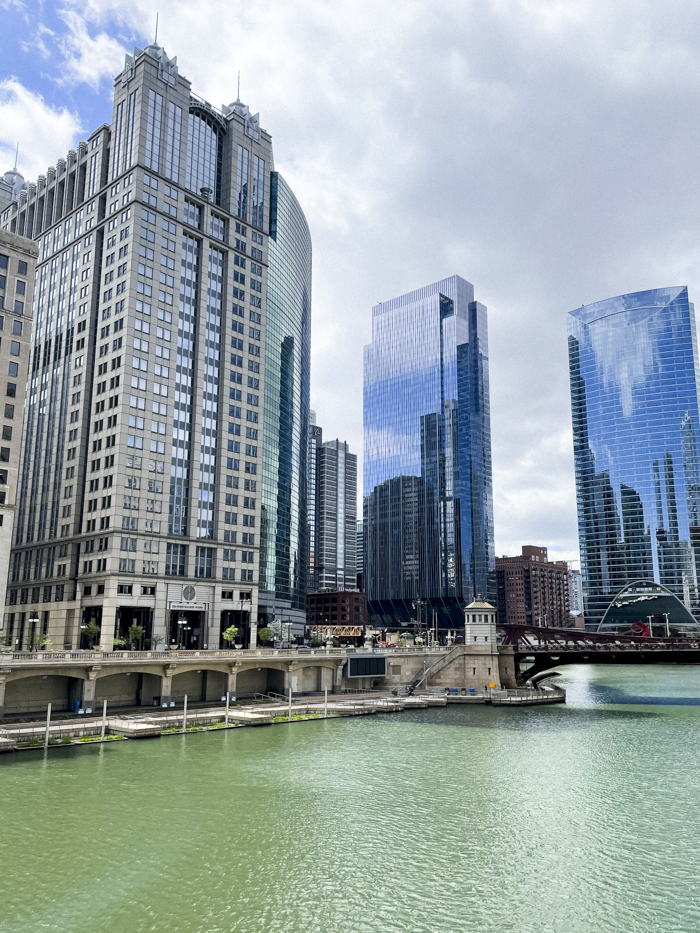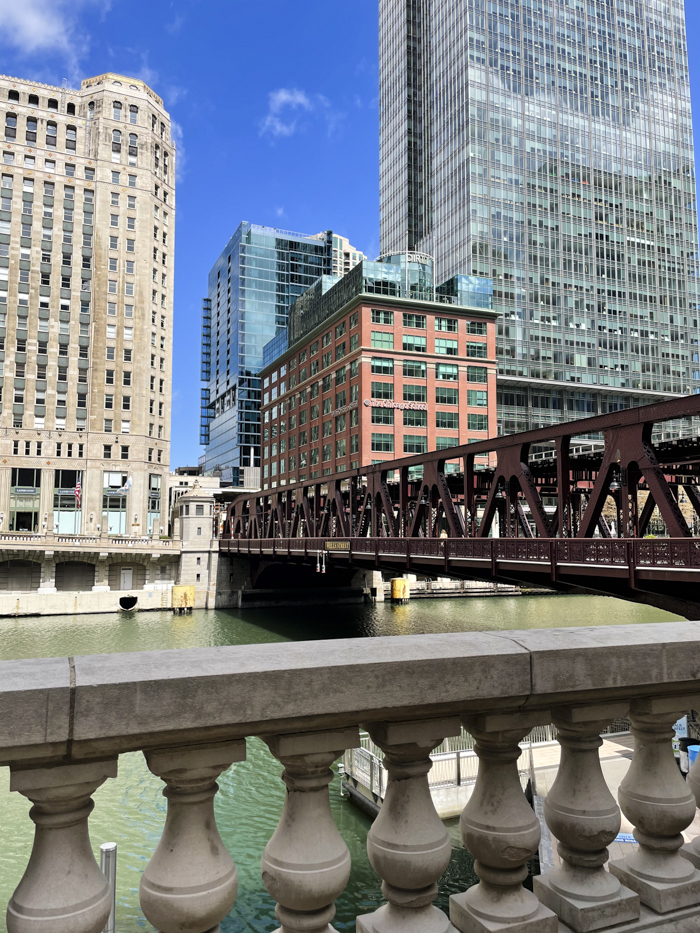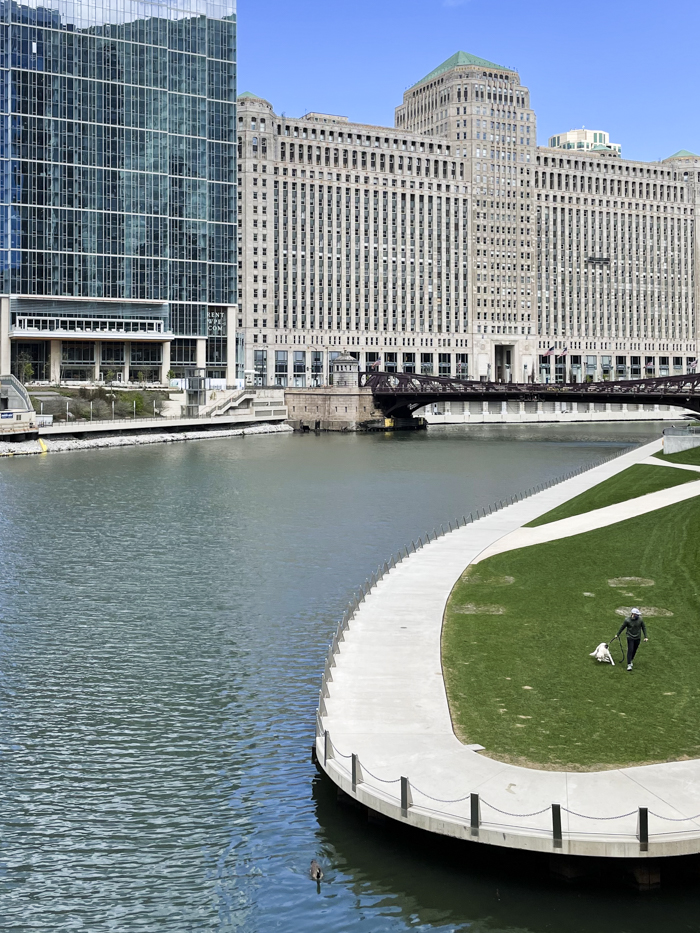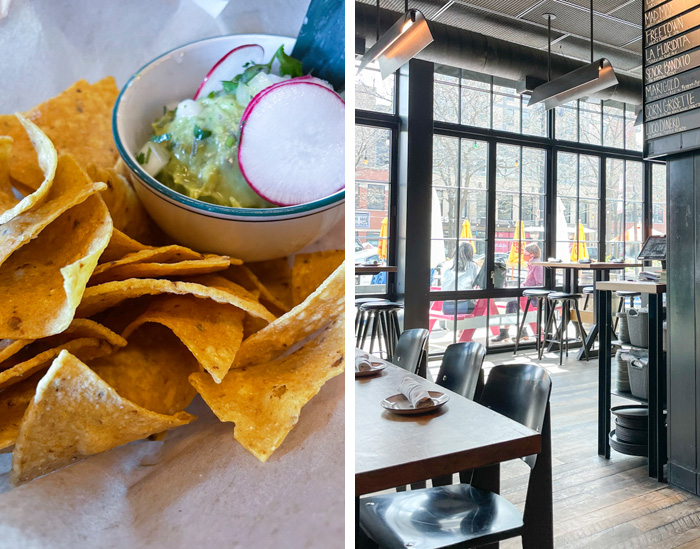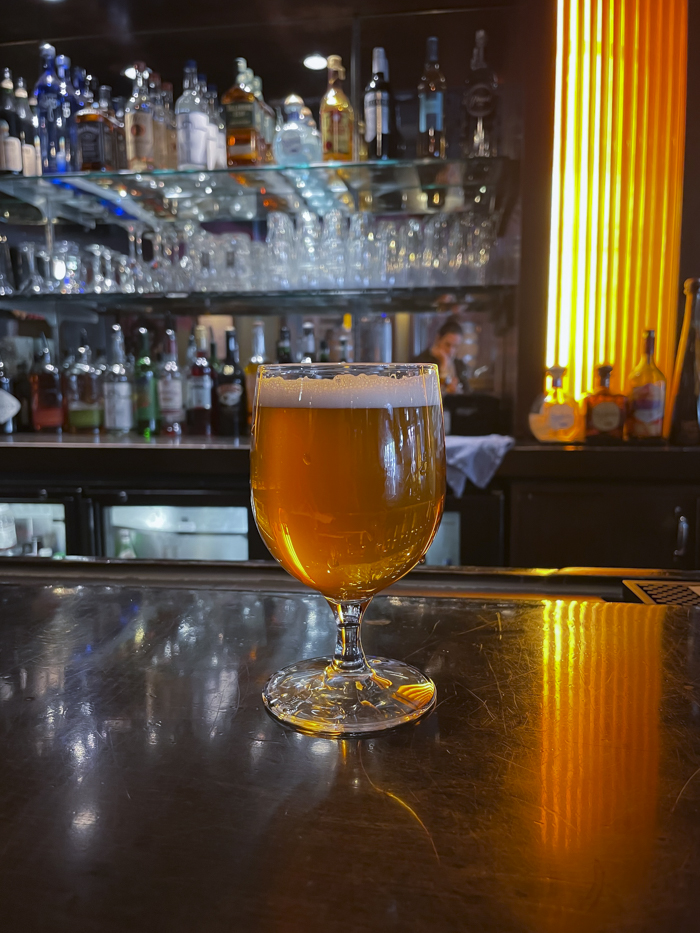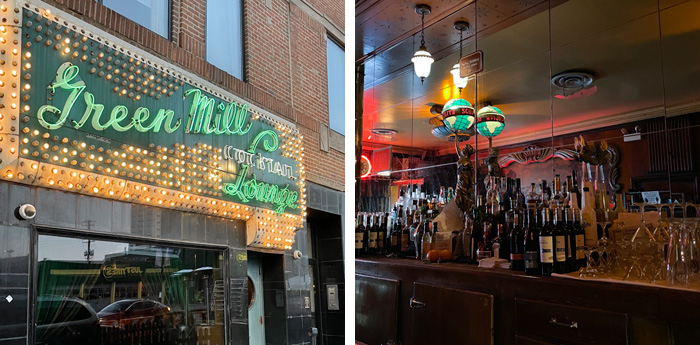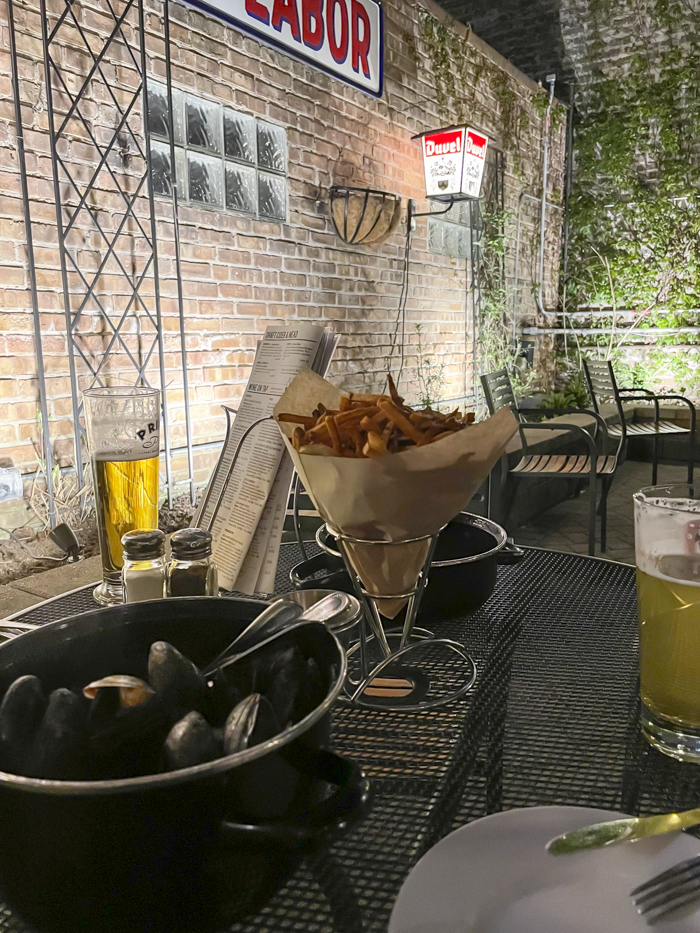 Friday //
I know I shouldn't get excited about Starbucks when I'm in another city, but the Starbucks Reserve is legitimately good. Their nitro cold brew is way better than the swill served at their normal coffee shops, and they have prosciutto breakfast sandwiches. (While I didn't get around to posting a Portugal travel guide — yet! — I ate prosciutto daily on that trip and it made me the happiest!) There's no indoor dining during COVID, so we took our breakfast to go and found a little park to dine in.
After breakfast it was finally time to head over to Immersive Van Gogh! It was such a wonderful experience. More and more U.S. cities are being added to the tour, and I do recommend that you grab tickets if you have an opportunity to do so. They did a great job at social distancing (as you can see by the projected circles on the floor in the images below).
We left the exhibit after about an hour in search of lunch and stopped by Small Cheval, one of Au Cheval's burger joints. Au Cheval had laid claim to the best burger in America and while we have waited two hours for a reservation in the past, going to Small Cheval is the better option. It's the same burger and during COVID, you can just order online for pickup and eat at their patio.
We wrapped up our Chicago outing with a grocery run to Eataly and then out near Logan Square, stopping at the Greetings From Chicago mural at 2226 N Milwaukee Ave. followed by drinks at Pilot Project Brewing. At this point, I had enough of walking around — my poor feet couldn't take it anymore! — and we grabbed two slices at Paulie Gee's and beer from 7-11 to take to our hotel.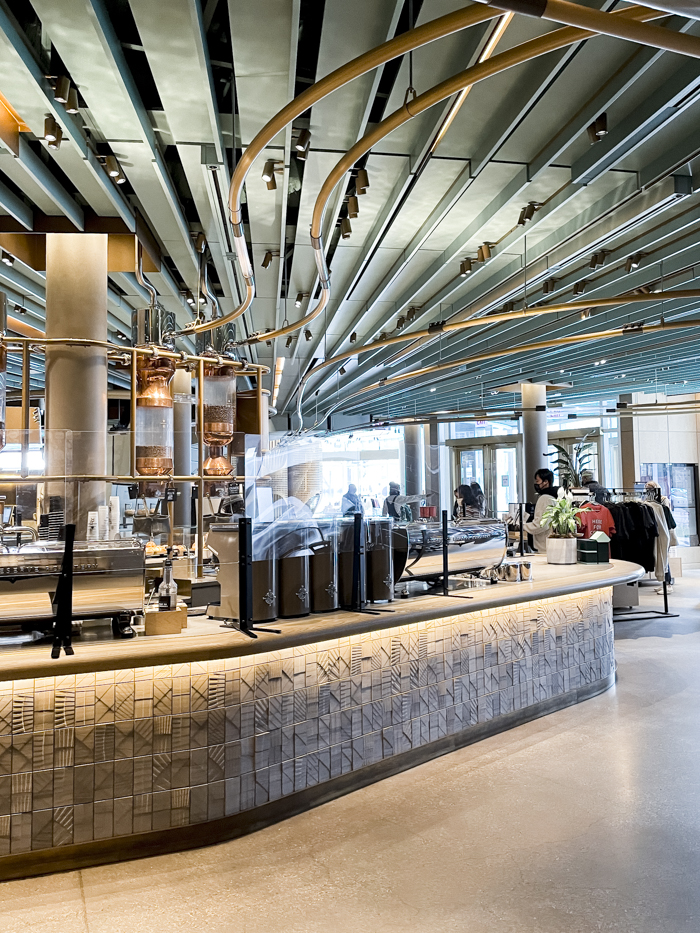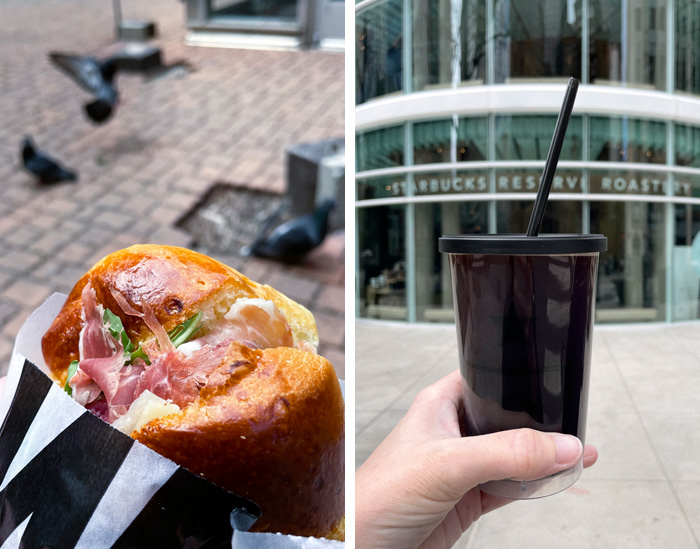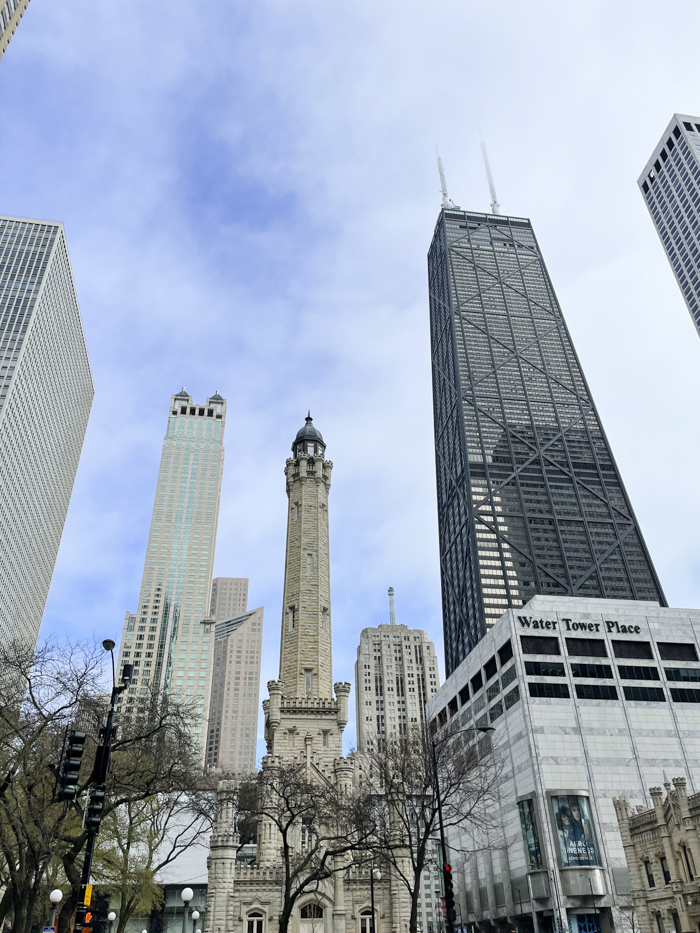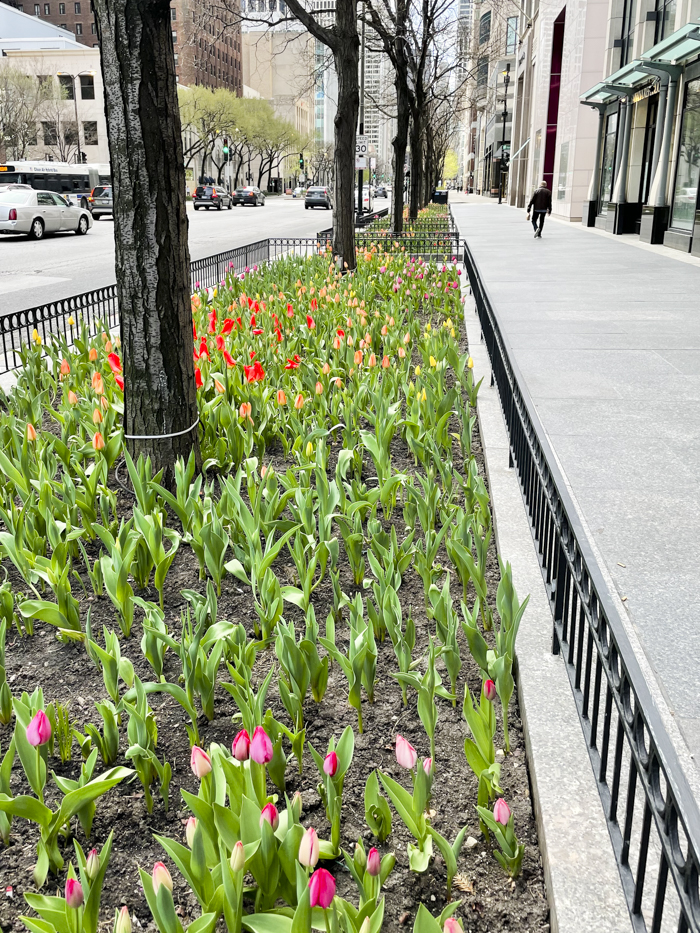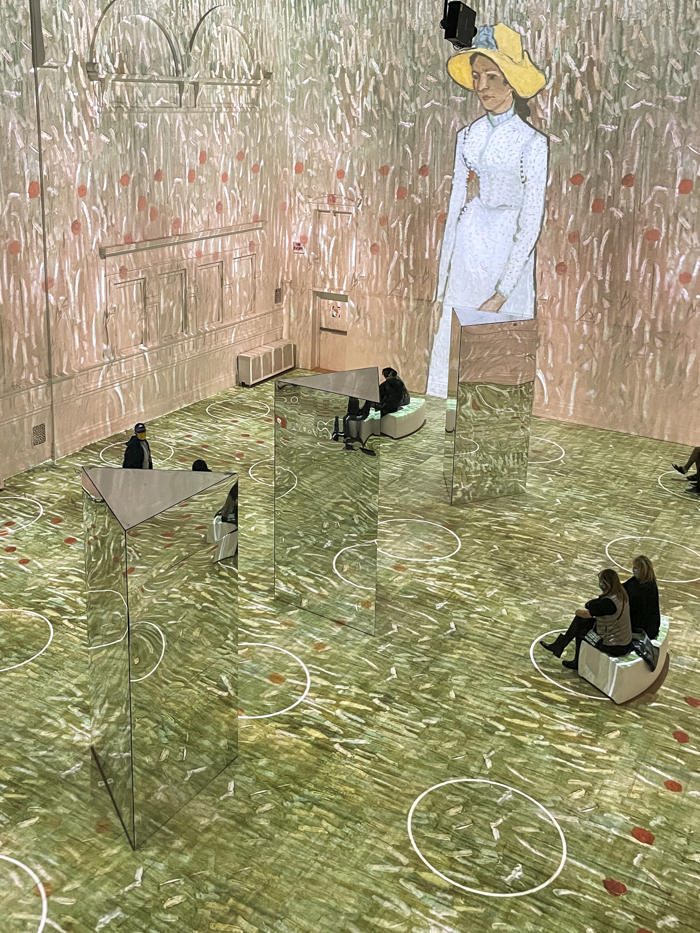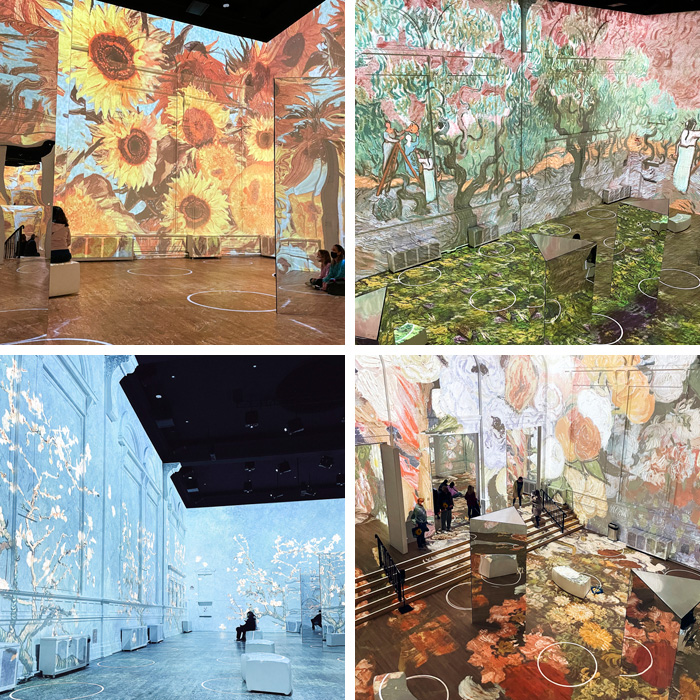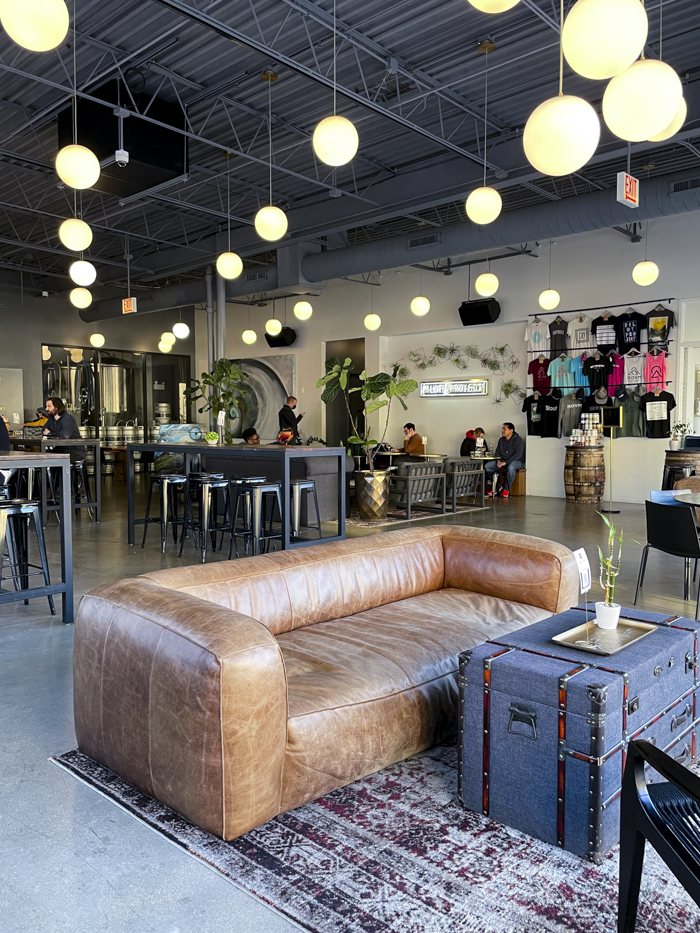 Where to Stay //
We stayed at the 21c property near Michigan Avenue. This boutique hotel chain is one of my favorites — we've stayed in one in Louisville and another in Cincinnati — because of their in-house art galleries that feature local artists. Another charming aspect are the commissioned penguin statues that adorn each property (each city has its own color). I love the touch of whimsy they add to the otherwise sophisticated accommodations.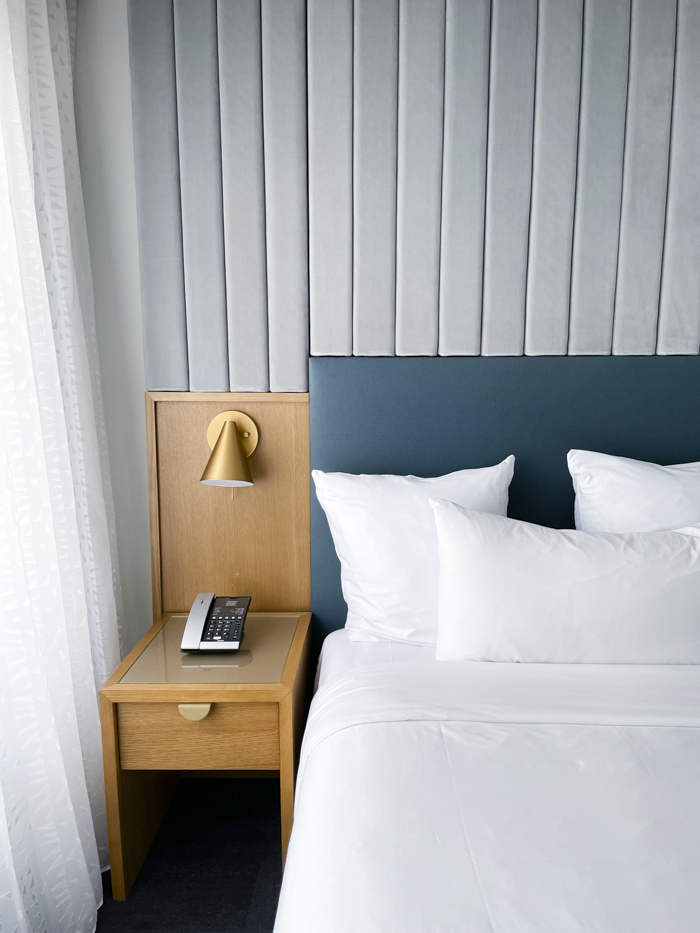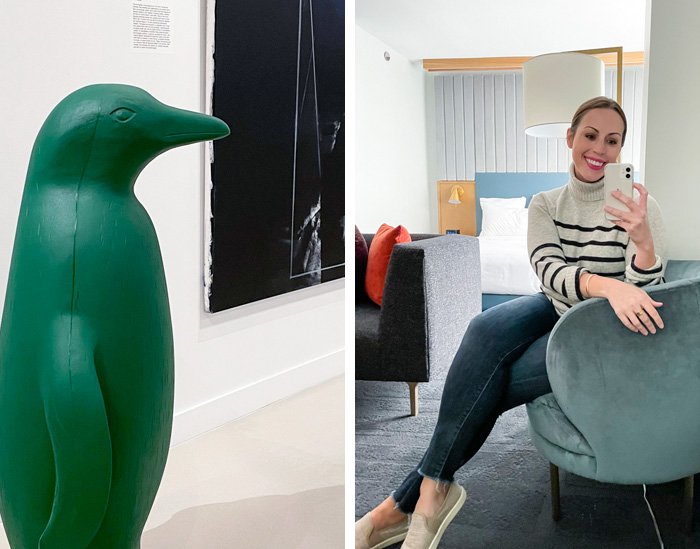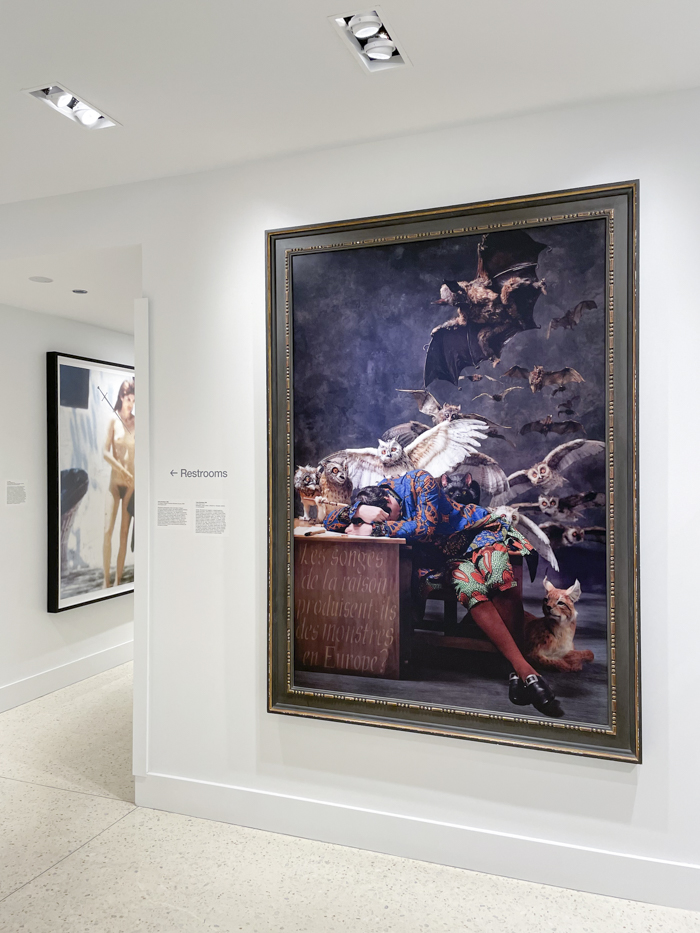 –
Let's keep in touch!
Instagram / Facebook / Pinterest / Bloglovin'
This post contains affiliate links.