Even though stores are saturated with fall clothing, the #PSL is only a week away, and Labor Day is fast approaching, I just can't bear to turn away from my summer favorites just yet. My summer was cut a bit short, thanks to my broken foot which made leaving the house in June and July a huge hassle. (Crutches are the worst thing, aren't they?) Now that I'm footloose and fancy free (er, cast-free), I've been milking the last bit of summer in gauzy dresses and non-doctor-approved sandals. (If she had her way, I'd still be wearing sneakers.) We haven't nailed down our Labor Day weekend plans just yet, but I suspect it will involved plenty of time outdoors taking in the last precious moments of the season. What are you up to?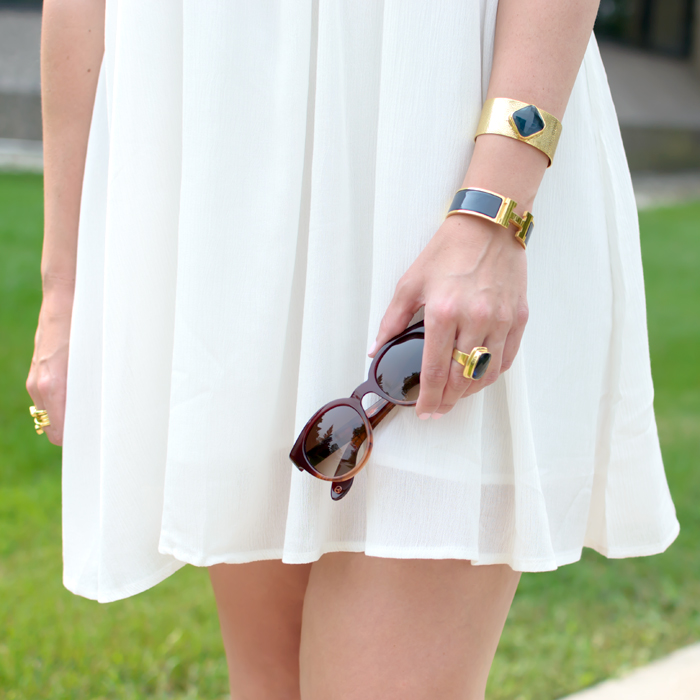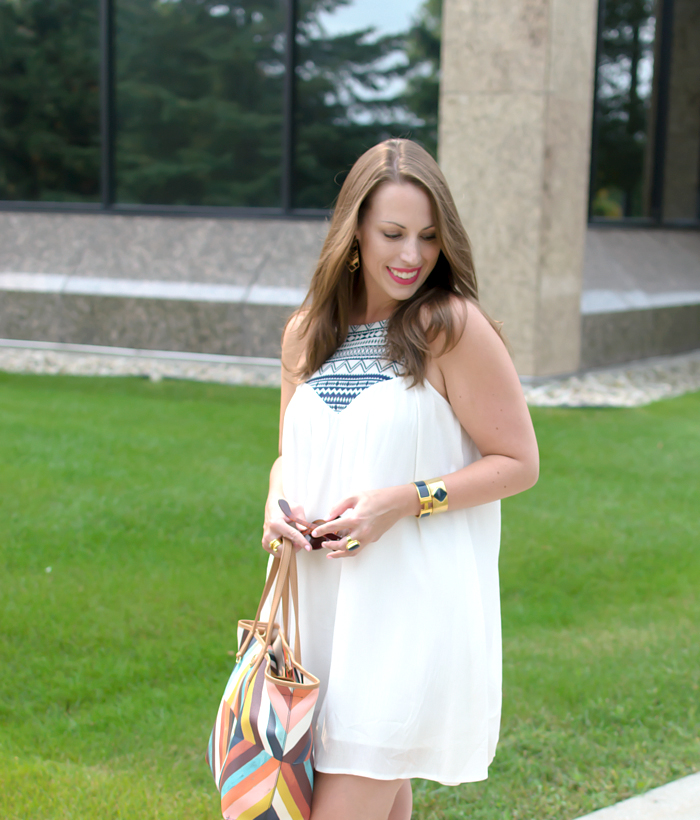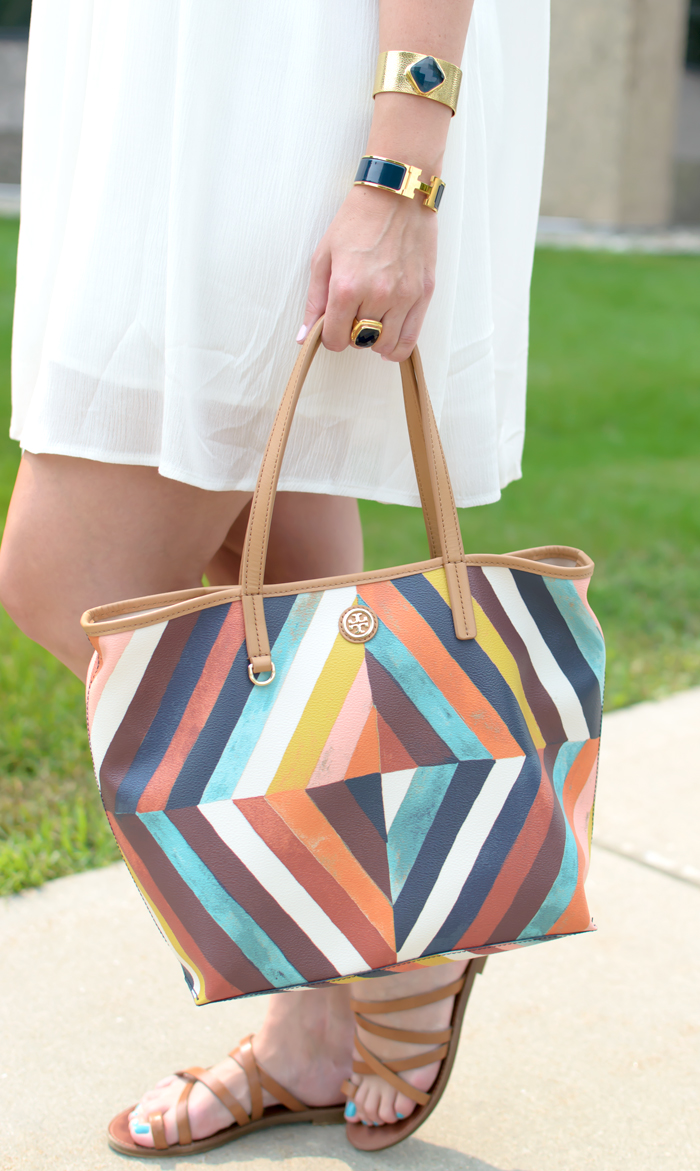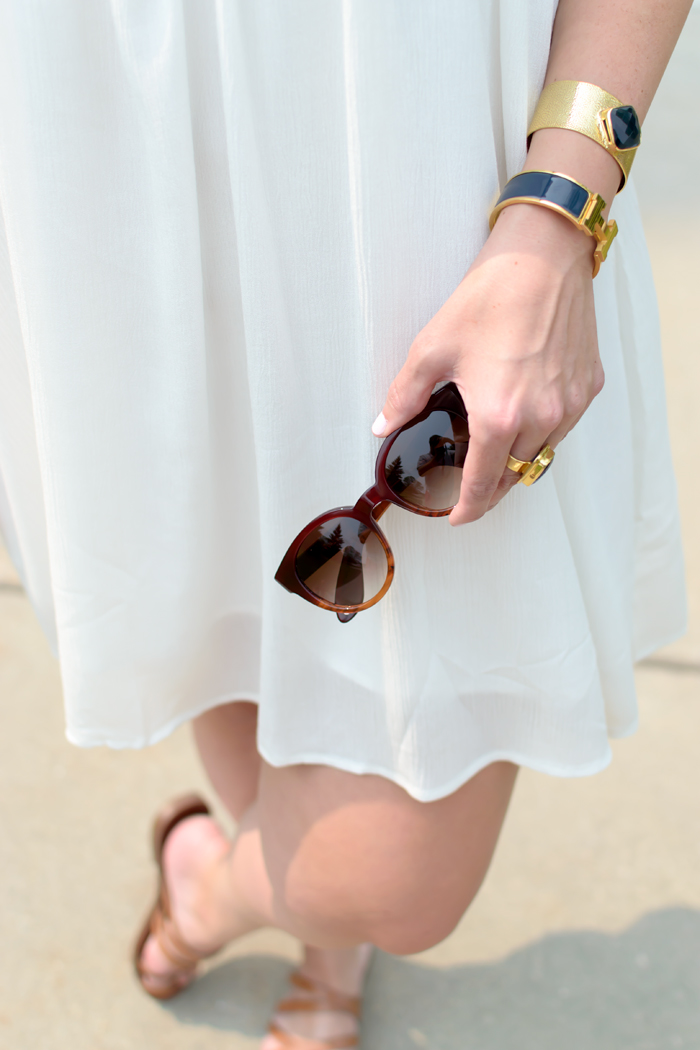 Dress: BB Dakota ($50!) c/o Shopbop | Tote: Tory Burch (also love this one) | Sandals: Steve Madden (similar) | Bracelets: Julie Vos (similar), Hermes | Earrings: Tory Burch (similar) | Rings: c/o Julie Vos | Sunglasses: Paul Smith borrowed from DITTO's Endless Eyewear program*
*Endless Eyewear is a monthly subscription service that allows you to try out designer sunglasses for $19 per month. You can swap out your shades as often as you'd like, making it a great way to try out sunglasses before committing or to simply keep your look fresh. You can get your first month for free with code BEDKNOBS. (What better way to try Karen Walker's signature shades?) Sign up here. 

***
linking with PinkSole, Sincerely Jenna Marie