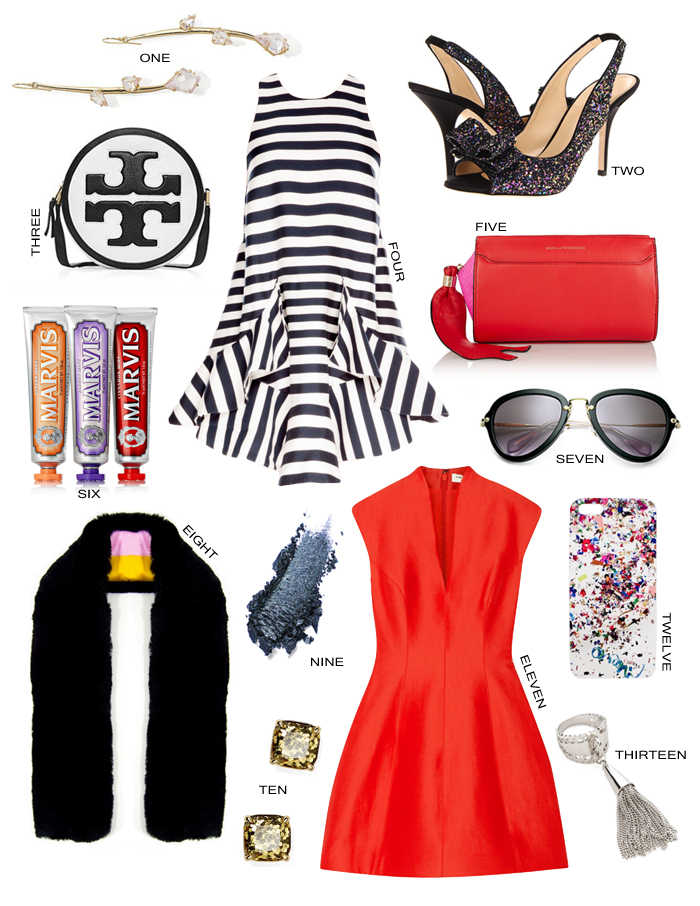 ONE | TWO | THREE | FOUR | FIVE | SIX | SEVEN | EIGHT | NINE | TEN | ELEVEN | TWELVE | THIRTEEN
[spacer]
We're looking at going to Chicago this weekend for the Christkindlmarket and, judging by this week's colorful Covetable post, my mood is becoming more cheerful now that the holidays are right around the corner. I'd love to prance through the season is those glittery Kate Spade pumps, but my pocketbook would prefer that I opt for the coordinating polish instead!
[spacer]
I did splurge on the Cameo dress, which is backordered until December. I fell in love with it on Damsel in Dior back in September and was thrilled to see it part of Piperlime's new arrivals. I used a 25% discount and a few reward coupons to bring the price down to the $130 mark. Let's just hope that it fits!
[spacer]
I'm obsessing over this bag, which shares my name. Must be fate! Really, though, I like it enough to make it my Tax Return Splurge this year if it's still available in February (and if the price goes down a bit).