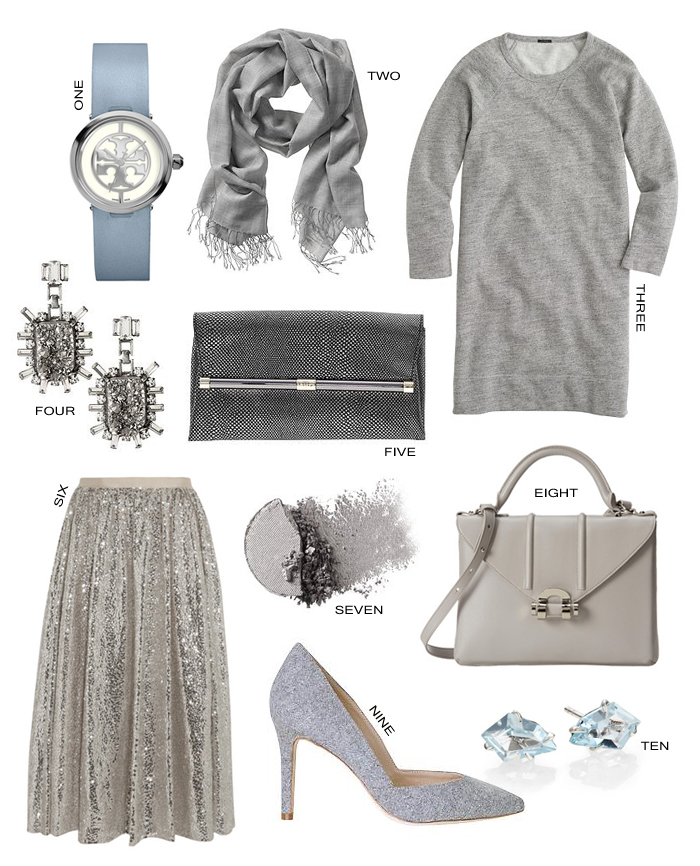 ONE | TWO | THREE | FOUR | FIVE | SIX | SEVEN | EIGHT | NINE | TEN
[spacer]
You may remember me swooning over this pajama set a couple of weeks ago. The "shell pink" ended up being too sheer for my liking and I exchanged it for the grey (er, "black pearl"). It's all kinds of wonderful: flattering, stretchy, and keeps its shape overnight. The black set is now on its way to me too. (You'd think with names like "shell pink" and "black pearl," VS would have been more creative with the naming the black colorway.)
[spacer]
I've been on the lookout for a more flattering pair of sunglasses and I finally ordered these. I have no idea how they'll look, but I've had them pinned for months and 20% off is a pretty good incentive to give them a whirl. Fingers crossed!
[spacer]
Can we take a moment to drool over this sequin skirt? So pretty! This is the first year Dave and I are able to go to his company holiday party. (Read: free cocktails and an excuse to buy a fancy dress.) Usually it falls on his birthday weekend, so I'm over the moon that I finally have a chance to buy a spangly ensemble.
[spacer]
There are three great Friends & Family sales to take advantage of today: 20% off at Lo & Sons with a minimum purchase of $150, 25% off at DVF, and 20% off at Bloomingdale's.