This post is in partnership with Stella & Dot. If you make a purchase through a link within this post, I will receive a small compensation. Thanks for supporting the brands that support Bedknobs & Baubles!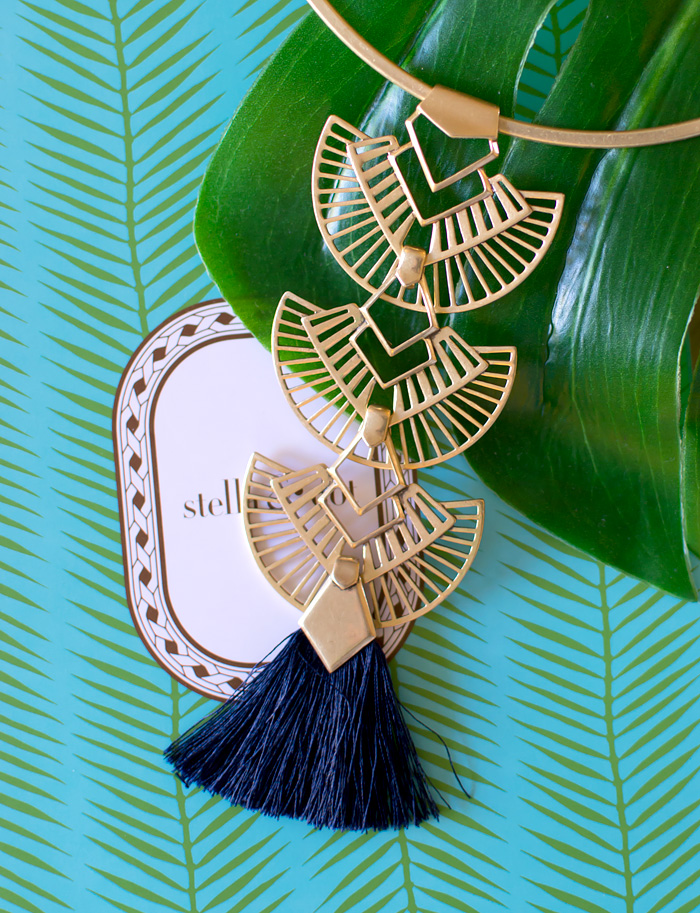 Many of us have no problem shelling out big bucks on wardrobe staples like the ubiquitous little black dress because it can be worn with different accessories and for countless occasions. Versatility makes it worth the splurge. However, we rarely have that mentality when it comes to jewelry. There's either subtle everyday pieces or the statement-makers that make infrequent appearances. That doesn't have to be the case. Stella & Dot's Versatility Shop boasts nearly 100 items that can be worn multiple ways, making costume jewelry just as versatile as your LBD.
I was recently given the opportunity to review a piece from the collection and chose the Aida Tassel Necklace. The geometric design is inspired by the architecture of Istanbul's Grand Bazaar and crafted with an antique gold finish. But, as you'll see below, its versatility is most appealing. Along with the tassel, each "fan" is removable to allow you to change the length of the pendant. I prefer the longest setting with three links and the opulent tassel (obviously), but you could go to the opposite end of the spectrum and pull all of the embellishments off. Without the pendant, the collar necklace adds a sleek hint of gold for a minimalist ensemble.
…and because no tassel goes unnoticed by Bacon: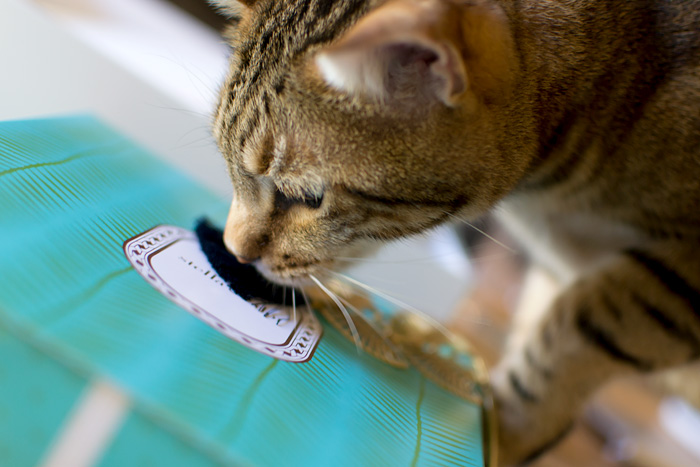 ***
Thanks to Stella & Dot for partnering on this post!