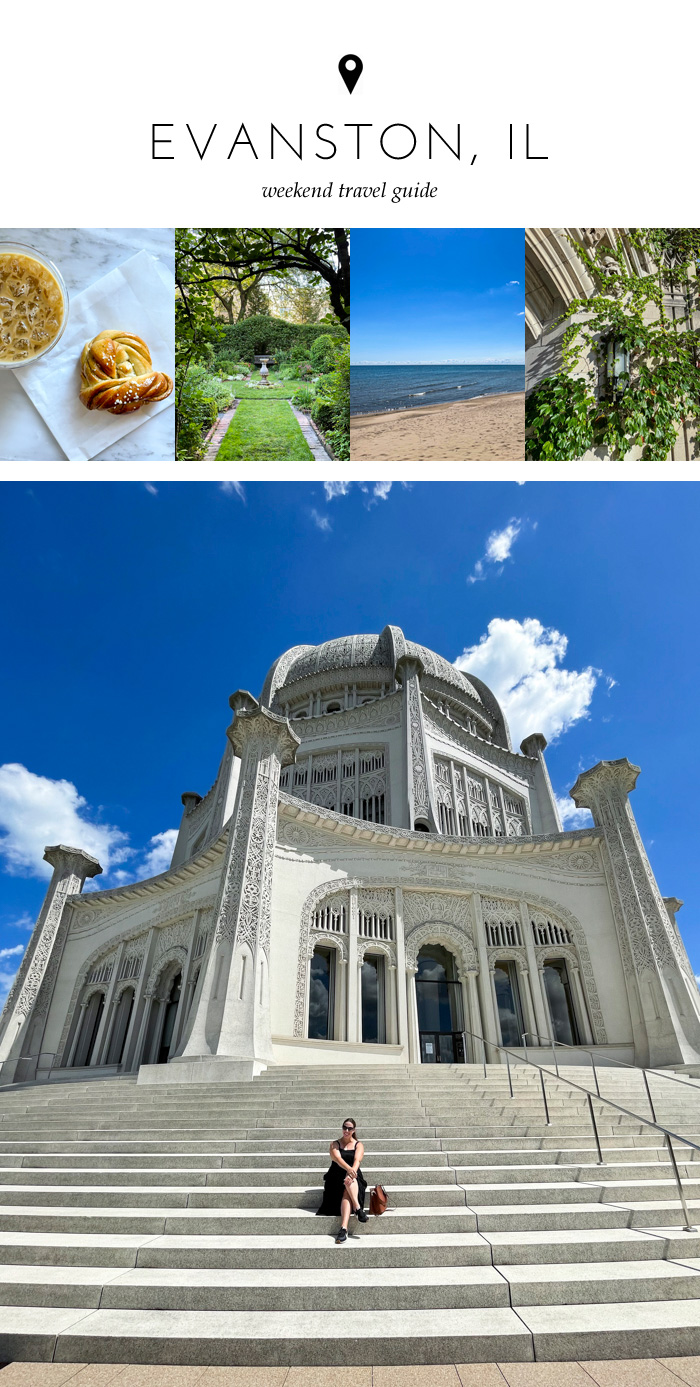 Staying at four Graduate Hotel properties last year solidified my love of the brand. Each is located in a college town and the brand does a wonderful job bringing in each city's personality by way of thoughtful design finishes and kitschy details. In recent years, the brand has done a summer promotion to attract travelers to university towns during a typically quiet time of the year. This year was no different. For 30 hours in May, Graduate sold $30 rooms for the month of July. (Each person was limited to one booking.) We thought about going somewhere outside of the Midwest, but with a trip to Europe scheduled for this fall, we opted to stay closer to home and choose a location that we could drive to. And with that, a trip to Evanston, IL was on the books.
I didn't know much about Evanston attractions, but I figured we'd find enough things to fill 48 hours. If not, Chicago was only a short train ride away. I'm happy to report that my low expectations were unfounded and I was won over by the city's charming gardens, quaint neighborhoods, and access to Lake Michigan. It's not to say that there's a lot to do in the city. There isn't. But it has cute pockets all over that make a stay worthwhile.
Unfortunately two of places I wanted to visit were closed for the summer in preparation for fall exhibits: the Halim Time & Glass Museum and the Block Museum of Art. The American Toby Jug Museum museum also looked entertaining enough in an Roadside America sort of way, but was closed during our visit. Knowing that, autumn might be a better time to visit. That aside, I'm a firm believer that you can fill a day or two in just about any city and we made the most of our two-night stay in Evanston. Below, you'll find photos from the trip along with our itinerary and recommendations!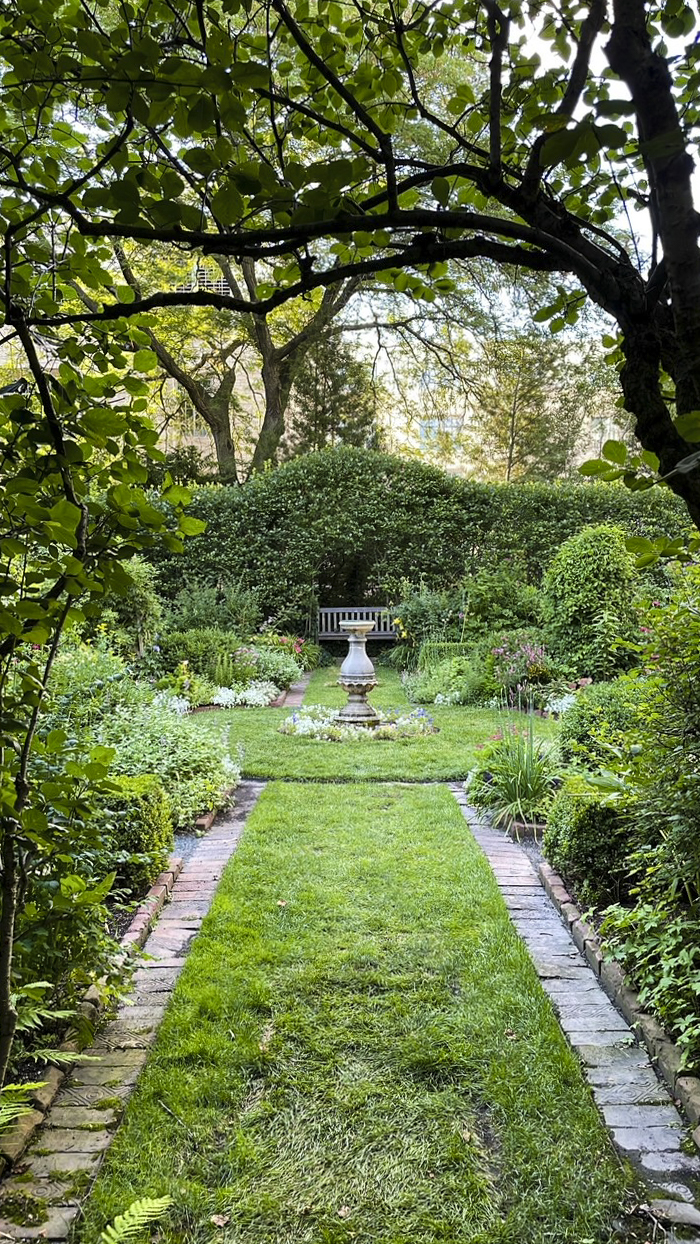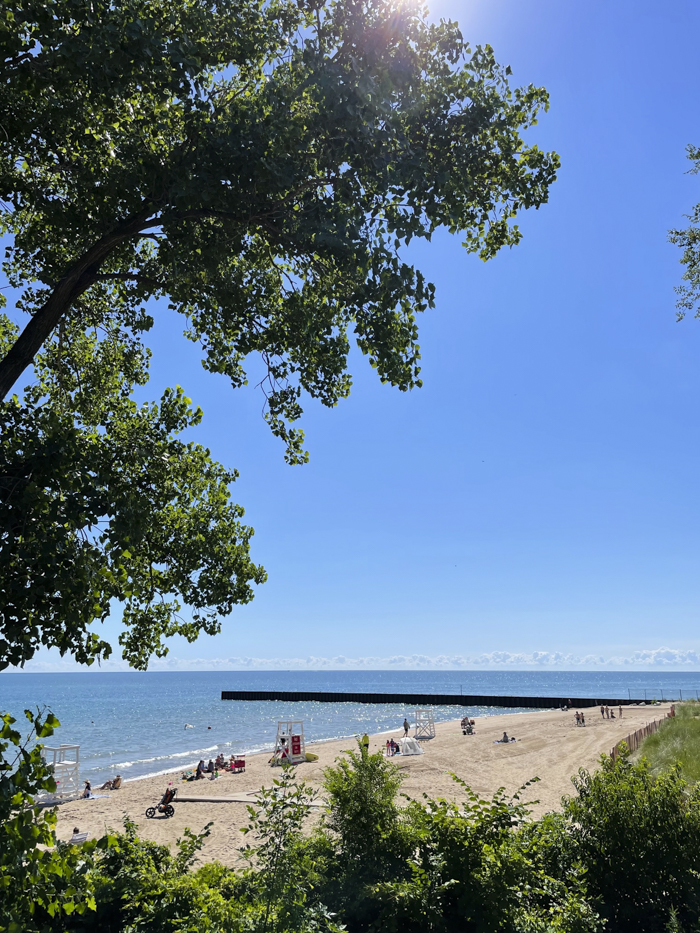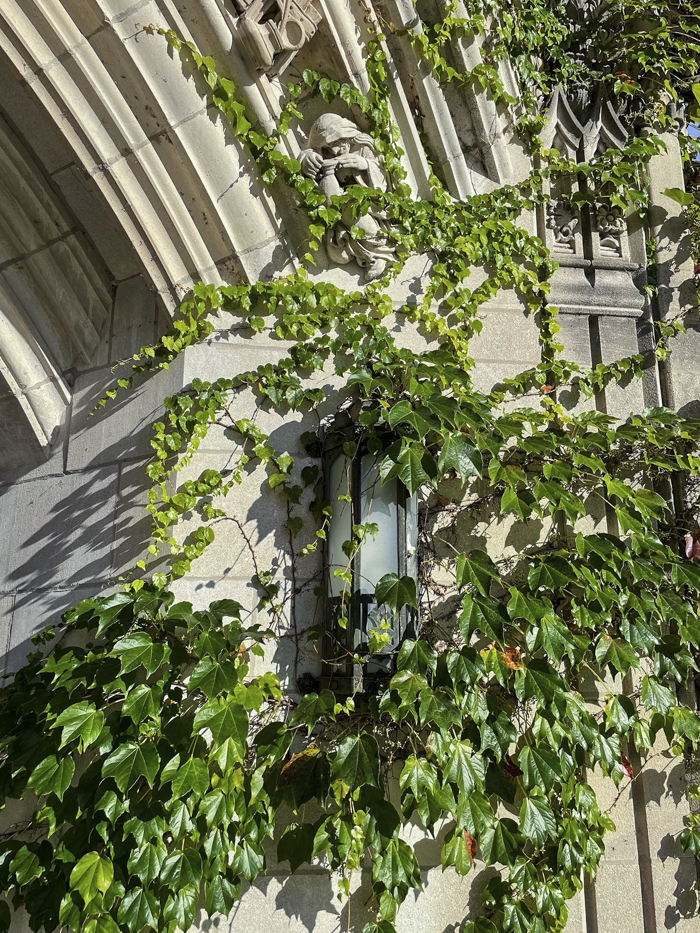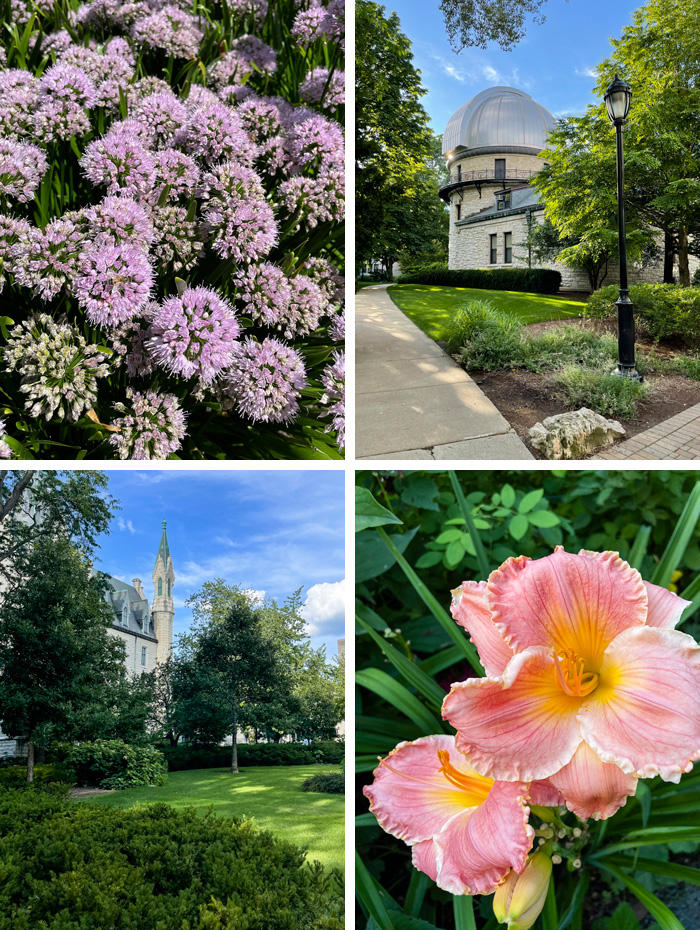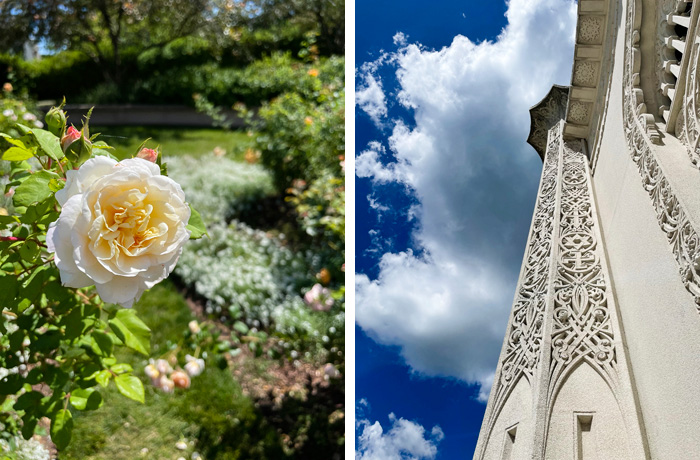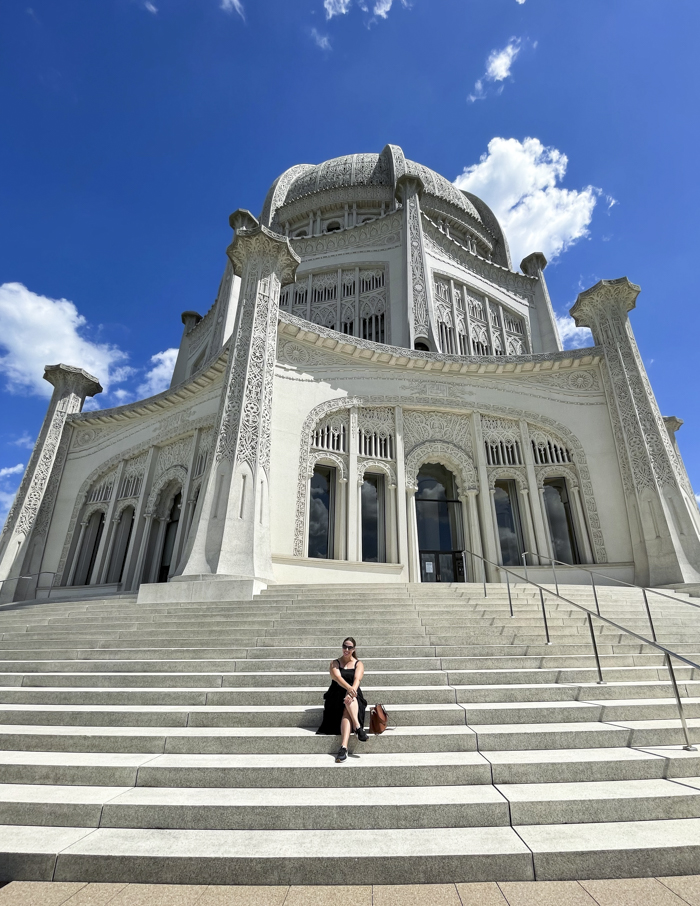 ---
Our Itinerary
---
Thursday
We arrived in Evanston around 4:30 p.m. and immediately checked into our room at the Graduate. As you'll see below, the room was adorably traditional. We were hungry after the drive and walked down Davis Street, one of the city's main areas for dining and shopping, to grab an early dinner at Taco Diablo. I've had better tacos, but the carne asada was good. (Skip the spicy shrimp and crispy fish tacos, which are just okay.) Afterward, we walked over to the Northwestern campus to stroll through the grounds, which are beautiful with lush gardens and mature trees — one of the areas we walked through that was particularly wooded was deafening with cicadas! On campus, you'll find the Shakespeare Garden designed by Jens J. Jensen. The meticulous space features 50 plants that are mentioned in Shakespeare's works. For a night cap, we took the L train over a couple of stops to Sketchbook Brewing Co.
Friday
While Dave got ready for the day, I set out in search of coffee and pastries on Davis Street and came across Newport Coffee House. The café has a sleek Scandinavian-inspired interior, great coffee, and delicious Swedish knot pastries. I bought a bag of coffee beans as a souvenir that they graciously ground for our espresso machine. Now fully caffeinated, we drove a few minutes north to see the Grosse Point Lighthouse grounds (the building was closed on Friday, unfortunately) and the Bahá'í House of Worship. The temple and its manicured grounds were stunning and I urge you to visit if you find yourself passing by on your way to Chicago.
We didn't have anything earmarked for lunch after our cultural stops and a brief Google search led us to Bat 17, a deli-meets-sports bar. We split a pastrami that I'm still daydreaming about five days later. The pumpernickel bread that it was served on was the best I've had. Serving sizes are generous, but you can choose between a regular-sized sandwich or a larger version. We found that the regular was perfect for sharing.
We were planning to go into Chicago for dinner at Hopleaf, one of our favorites for Belgian beer and mussels, but it was still early and we needed something to fill the time. It was a hot day and Lake Michigan was beckoning. Beach access in Evanston is a little annoying because non-residents have to pay $10 per person per day (learn more here). Being the wild and crazy kids we are, we thought that $20 was worth it and off we went to kill some time before getting ready to head to Chicago for the remainder of the evening where we went to dinner and checked out the new Half Acre location.
Saturday
On Saturday morning, I foolishly decided to try a different location for pastries and tried the French bakery Pâtisserie Coralie. It was garbage. I got a chocolate croissant that was dry, a danish for Dave that he didn't enjoy, and a hot ham and cheese croissant to split that was dripping in béchamel (huh?) and ice-cold in the center. The savory croissant ended up in the trash. The only thing that saved breakfast was that I still went to Newport Coffee House for iced lattes.
Before we got on the road northbound for Madison, we stopped by the nationally recognized Hewn Bakery. We picked up a loaf of bread and a couple of to-go sandwiches in the cooler to enjoy on the way home.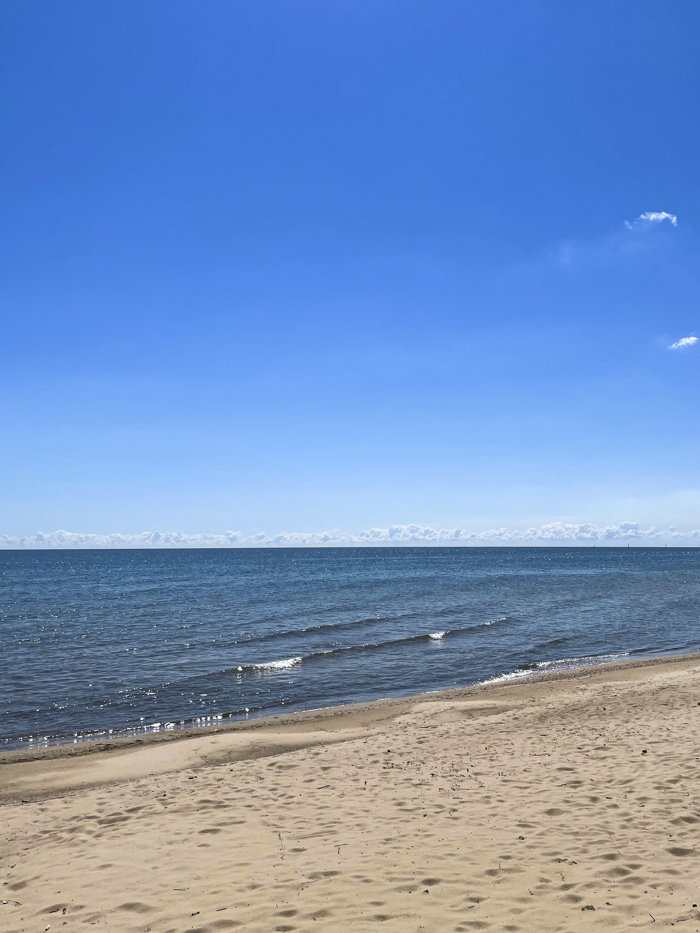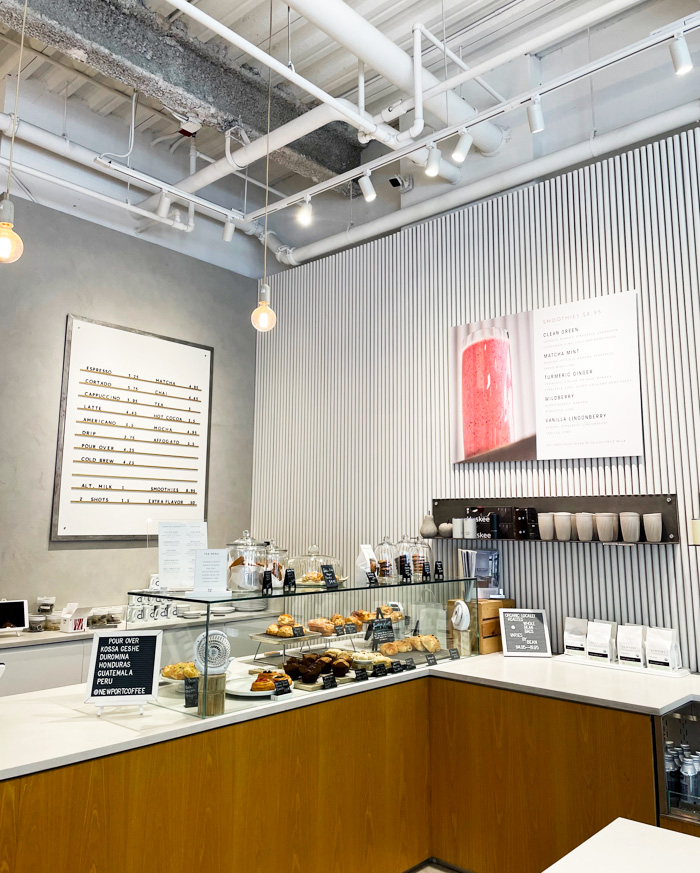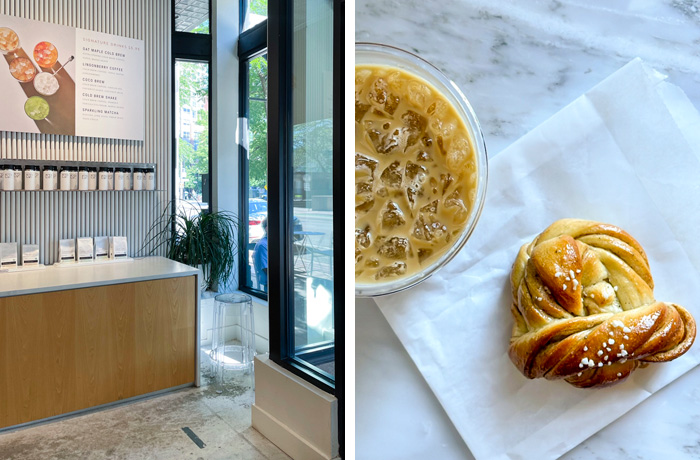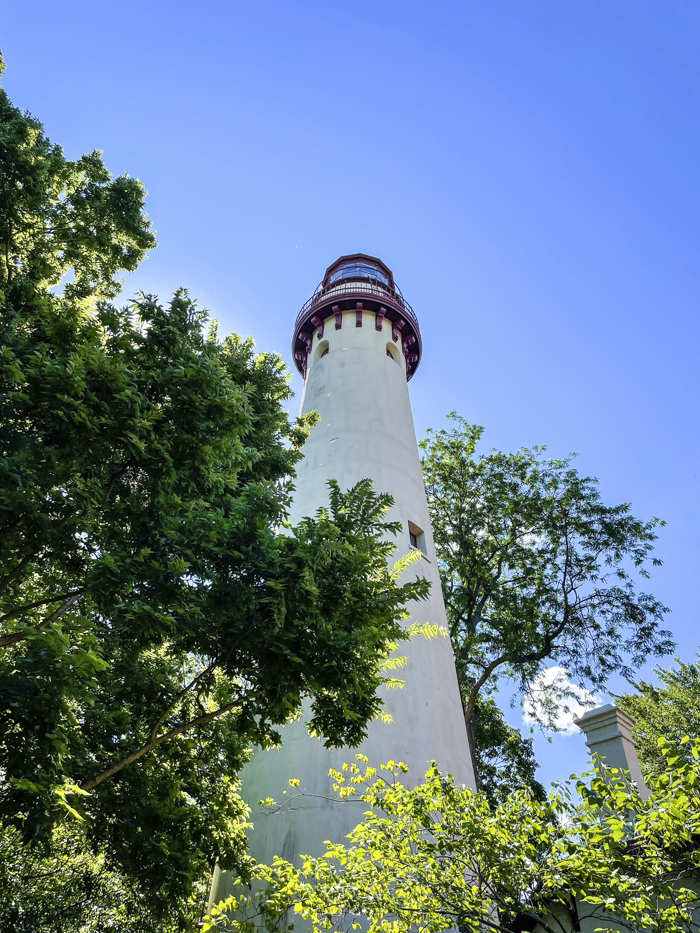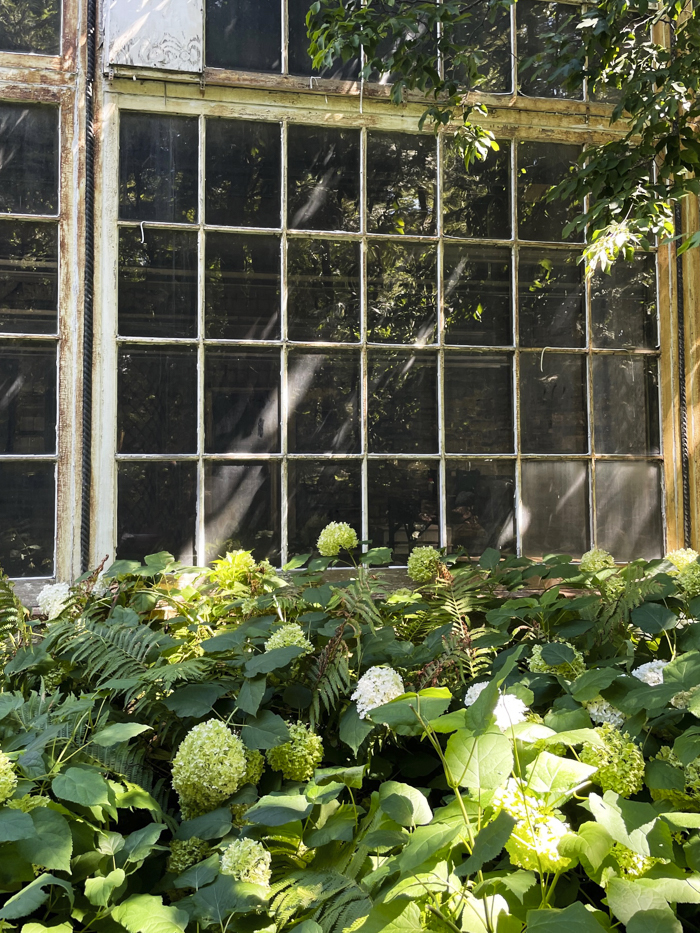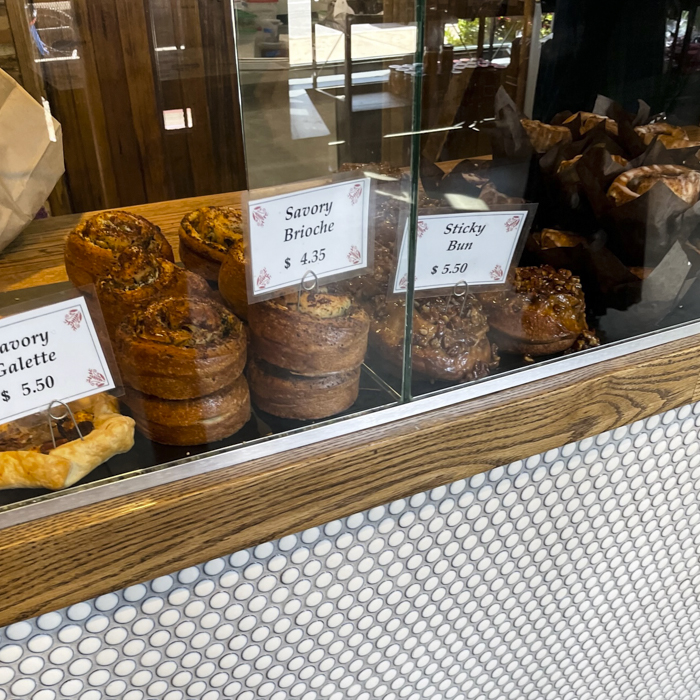 ---
Our Stay
---
Graduate Hotel, located at 1625 Hinman Ave.
Parking: There's a parking ramp nearby at the corner of Davis St. and Hinman Ave. for $18 per day.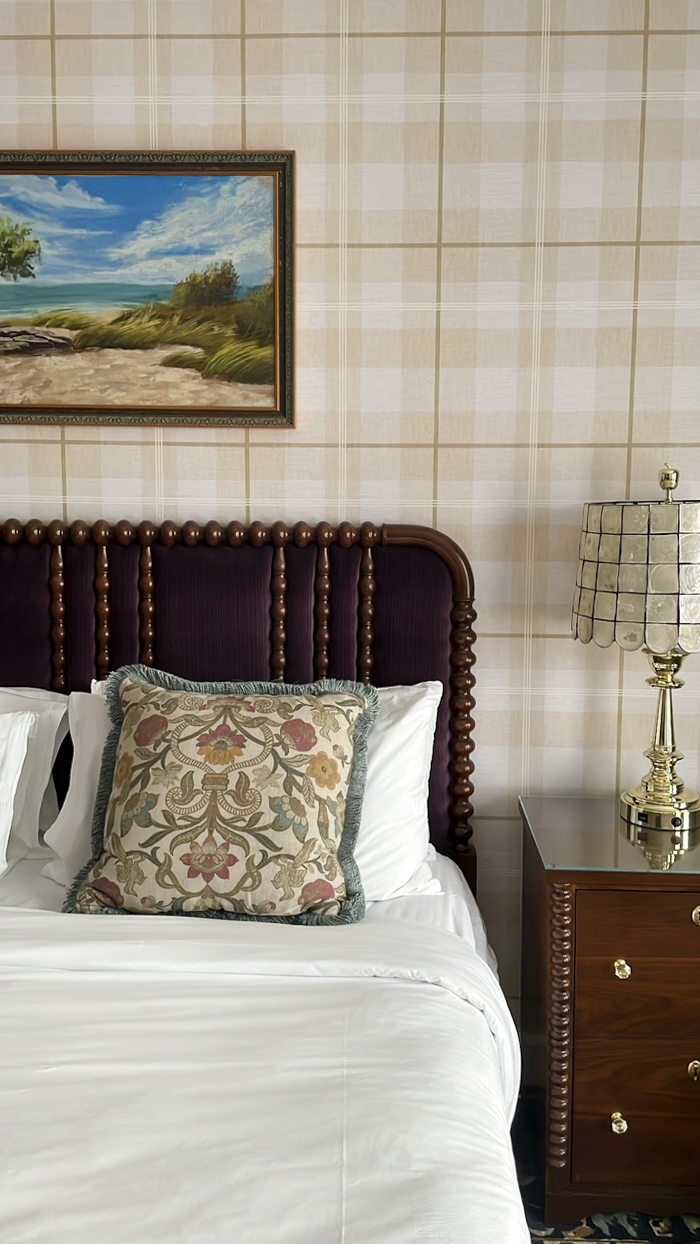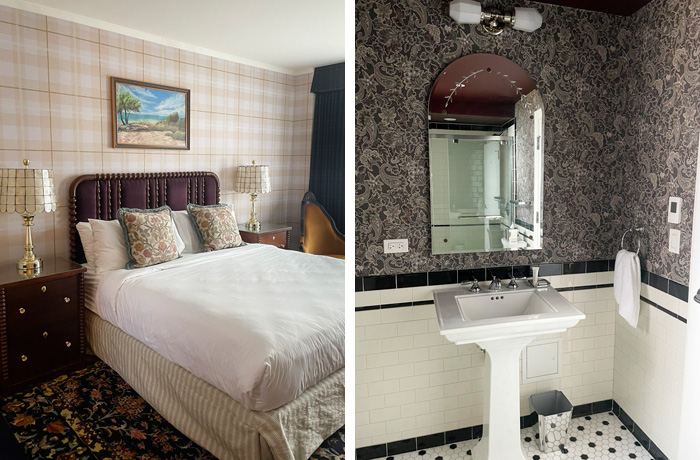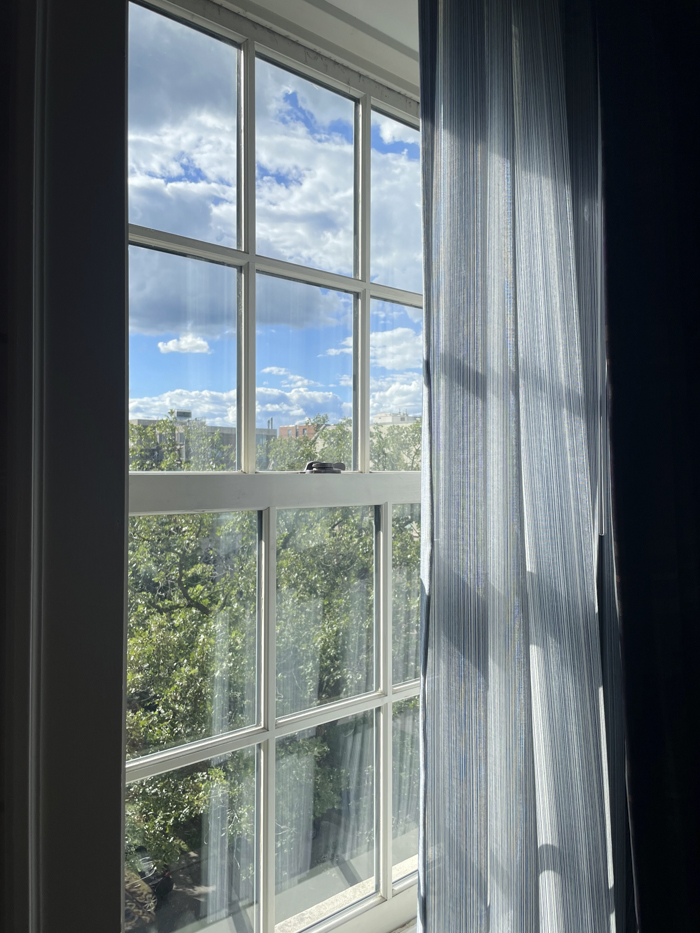 –
Let's keep in touch!
Instagram / Facebook / Pinterest / Bloglovin'
Thanks for visiting! As a reminder, I may earn an affiliate commission if you buy an item through my links. This is at no cost to you. I appreciate your continued support!