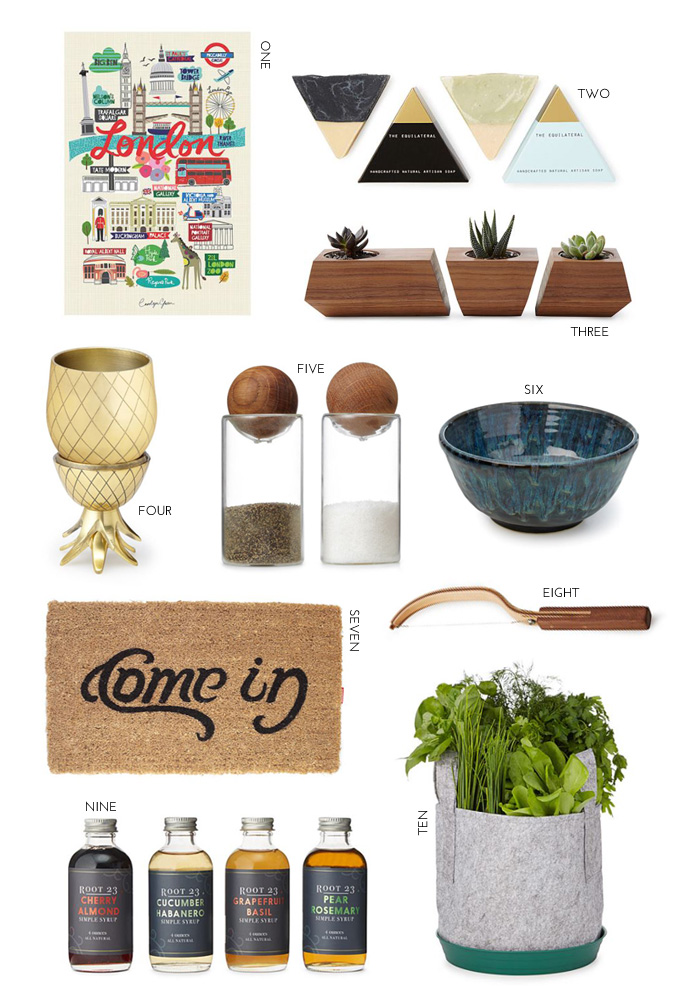 I know you're going to hate me after this comment: I'm looking forward to the holidays.
I know, right?! I kind of hate myself for that, too. There are still hot late-summer days to bask in and crisp fall days to enjoy, plus no one is actually looking forward to winter and snow. But I can't help it. Now that we're in our first house, I find myself eager for the holiday season to start so we can celebrate our first Halloween, our first Thanksgiving, and our first Christmas in our home! Since I can't actually bring myself to shop for holiday decor and gifts just yet, I'm doing the next best thing: shopping for belated housewarming gifts for ourselves! Holiday gifts and housewarming gifts are basically the same thing when you're shopping for yourself, right?
When UncommonGoods reached out to me earlier this month regarding their gift collections, I went down an entertaining rabbit hole of, well, uncommon gift ideas ranging from personalized presents to thoughtful anniversary ideas. But it wasn't my first introduction to this unique Brooklyn-based retailer. My adoration of UncommonGoods actually goes back to my teenage years when we received the brand's catalog in the mail and I spent entirely too long pouring over the interesting gifts and gadgets inside! I've always loved that half of what UncommonGoods carries is made my hand, and a majority of the jewelry, home decor, and table-top items are created in the United States. Beyond that, a third of the collection incorporates recycled or upcycled materials, so not only can you find an uncommon gift, you can find one that does an uncommonly impressive amount of good to the environment!
Alright, let's get back to the goods! I've put together a roundup of a few items we would have loved to receive as housewarming gifts when we moved in — and would be more than happy to receive for the holidays this year to make our new home extra cozy!
1. London Poster | 2. Handmade Soap Set | 3. Planters | 4. Pineapple Tumbler | 5. Salt and Pepper Shakers | 6. Bowls | 7. Doormat | 8. Cheese Slicer | 9. Simple Syrup Set | 10. Herb Kit

***
In partnership with UncommonGoods.
Thank you for supporting the brands that support this blog!