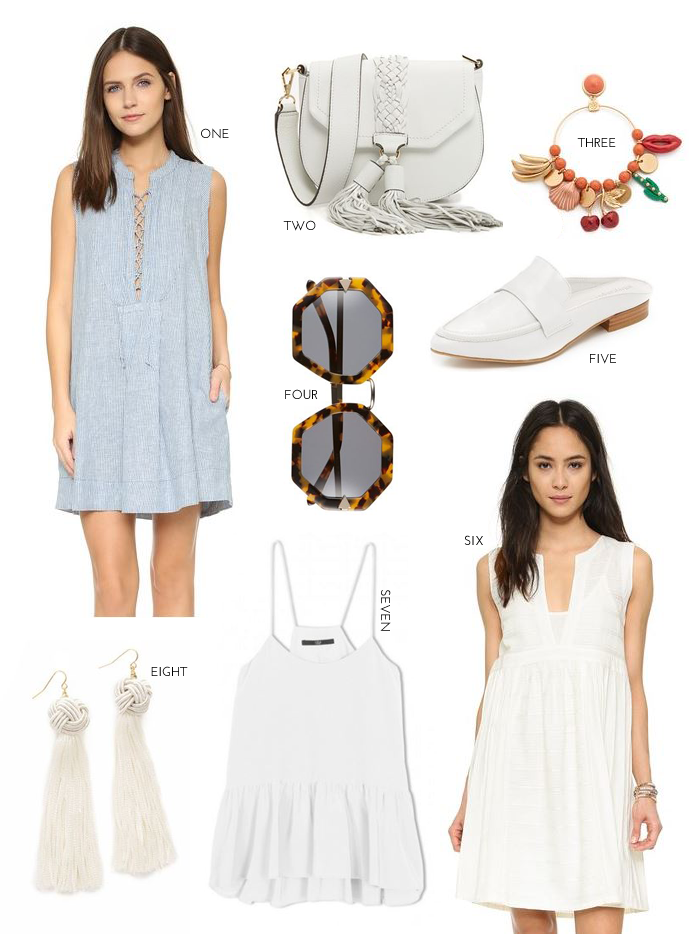 ONE | TWO | THREE | FOUR | FIVE | SIX | SEVEN | EIGHT
Rise and shine, ladies, and get those trigger fingers ready to breeze through the rest of your shopping list on the last day of the Shopbop sale. This is the best time to stock up on spring merchandise that you'll wear all season, classic pieces you'll reach for throughout the year, and items that rarely go on sale. (I'm looking at you, Ferragamo.) My top picks are above, but I'm staying strong and saving that money for our trip (even though I've wanted those Loeffler Randall sandals forever and the tassels on this bag are incredible). Let me live vicariously through you! What did you buy?
DISCOUNT
Spend $250+ Save 15%
Spend $500+ Save 20%
Spend $1000+ Save 25%
CODE
BIGEVENT16
Before you start clicking away, here are a few strategies to make sure you make the most out of this sale event:
Check in with your loved ones to see if they have any items on their wishlists from Shopbop or East Dane. You can combine orders to get up to that $1,000 threshold for 25% off.
Log in with your Amazon Prime account for fast two-day shipping.
If something doesn't work out, no sweat. Shopbop has a great return policy. (And it's free.)
Items are reserved in your cart for 30 minutes. Add everything you love–especially if there's low stock–and edit before you check out.
Note: The following brands are excluded from the offer: Canada Goose, Hanky Panky, and Kate Spade New York. Other items excluded from the promotion will have language stating "Shopbop Staple," "East Dane Staple," and/or "this item is excluded from the current promotion." These items are excluded on their product information pages. Such items do not qualify, regardless of the nature of the item.