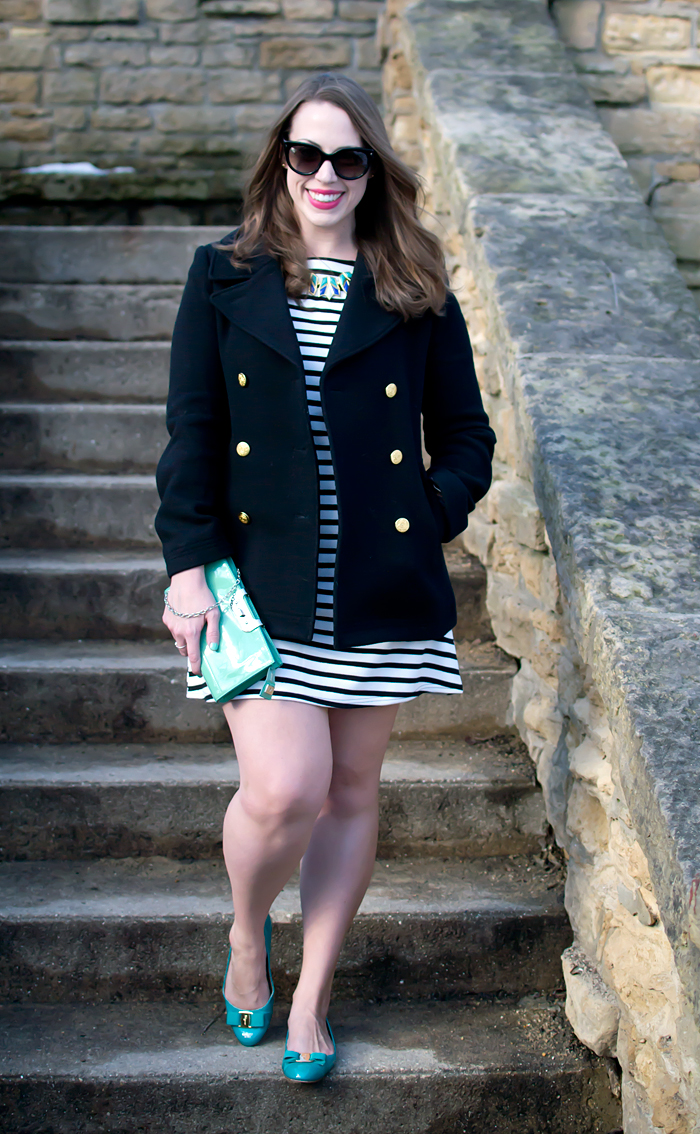 Little striped dresses and turquoise, mint accents. These are a few of my faaaa-vor-ite things.
Please go back and reread that in the tune of The Sound of Music song, if you didn't already.
Seriously, though, this little dress really is one of my new favorites. I found it on sale for just $15. I didn't have high hopes for it when I placed the order, but it was cheap and returnable, so why not? Little did I know that I'd fall in love with it. The jersey fabric has a nice weight to it and it didn't even get stretched out during the five hour round trip drive we took to Decorah on Saturday to visit the Toppling Goliath brewery. (Yes, it was warm enough to go without tights this weekend–a rare treat in January!)
While we're on the topic of striped dresses, I did order the DVF striped wrap dress last week (the one I was so excited about) and I'm actually on the fence about it. The lyocell blend feels silky and it's cute, but I just don't have "the feeling." I'm going to try it on again this week, but I might exchange it for this BCBG "Chantal" dress. Isn't it gorgeous?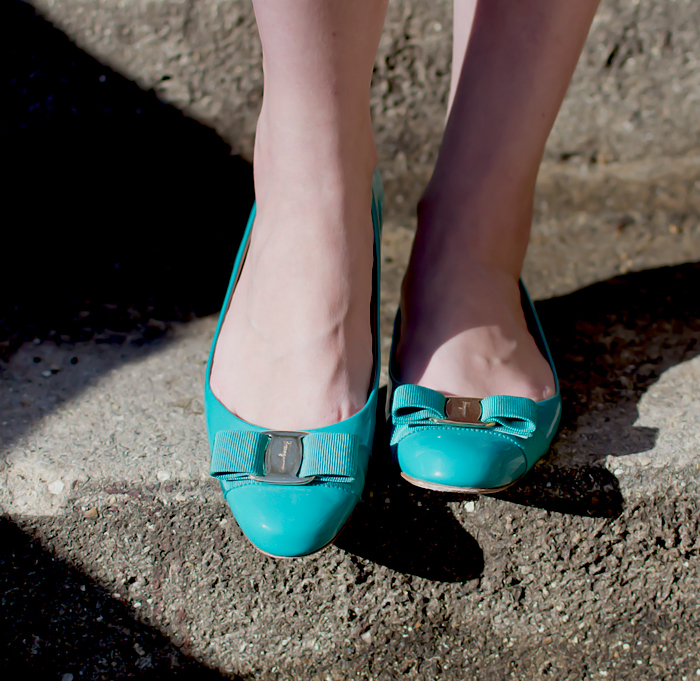 Dress: ASOS; Coat: J.Crew; Necklace: Lele Sadoughi; Clutch: DVF (similar); Sunglasses: Prada; Shoes: Ferragamo (other colors); Lips: Clinique "Peony"; Nails: Essie "First Timer"
[spacer]