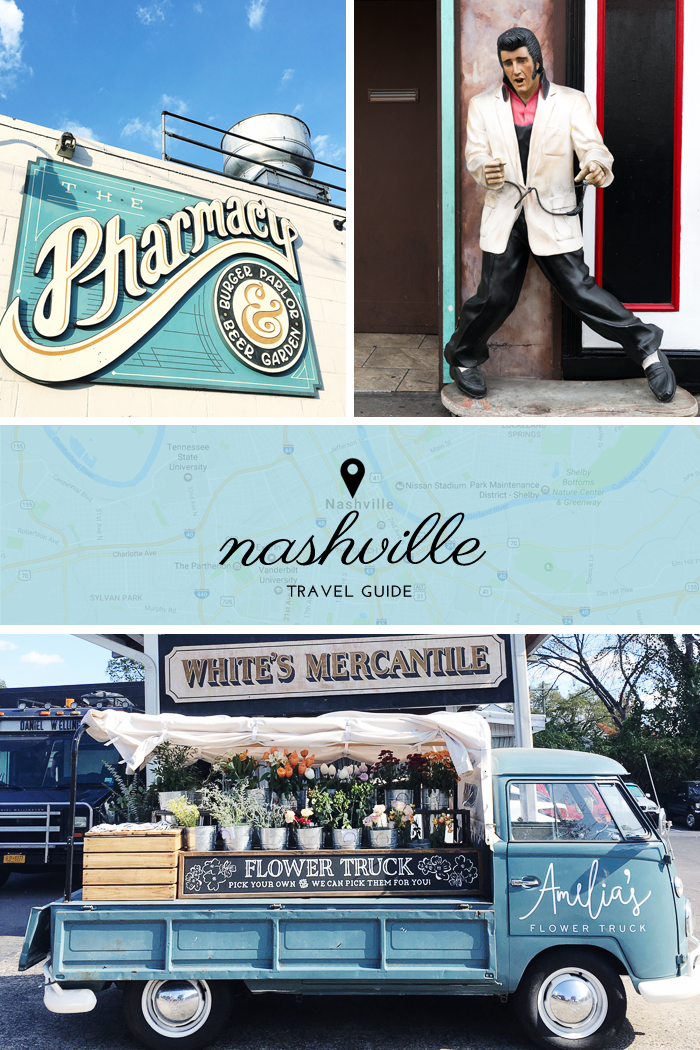 I've finally put together a recap of our long weekend in Nashville last October. I'm not a country music fan by any stretch of the imagination (I'm more of a hip-hop girl), so people were surprised that we were making the trek to Music City. But there's more to the city than just honky tonks (which you have to do, by the way). It's a vibrant city with pockets of charm that appeal to both country music lovers and non-lovers alike! I listed the things that we did on our trip below. This barely scratches the surface of what Nashville has to offer, but we did a pretty good job of experiencing the highlights over three days.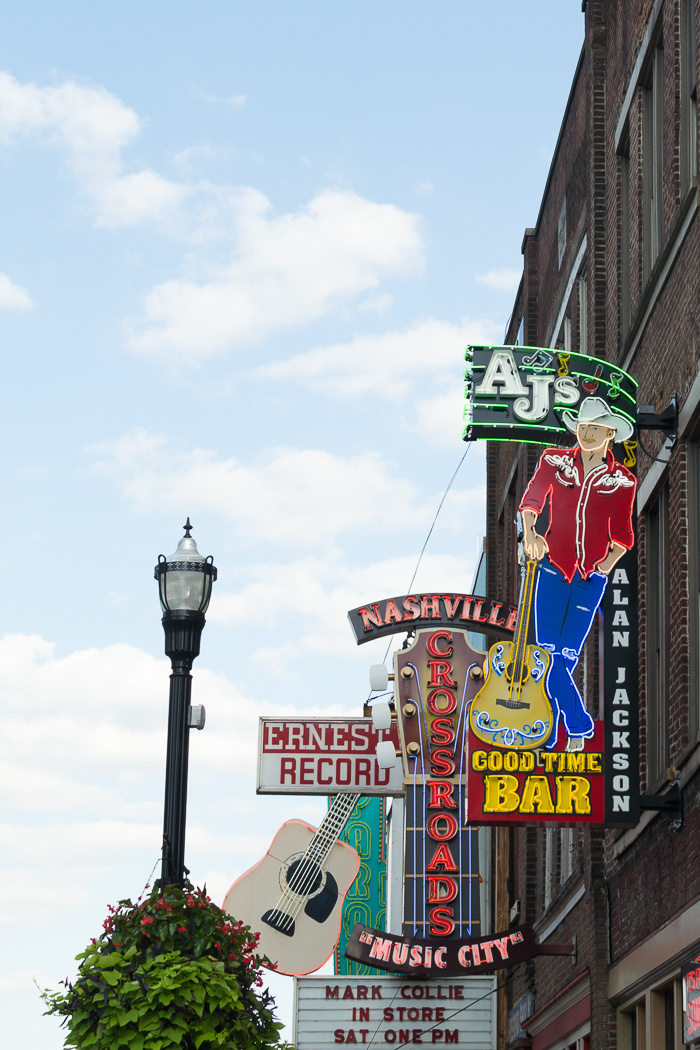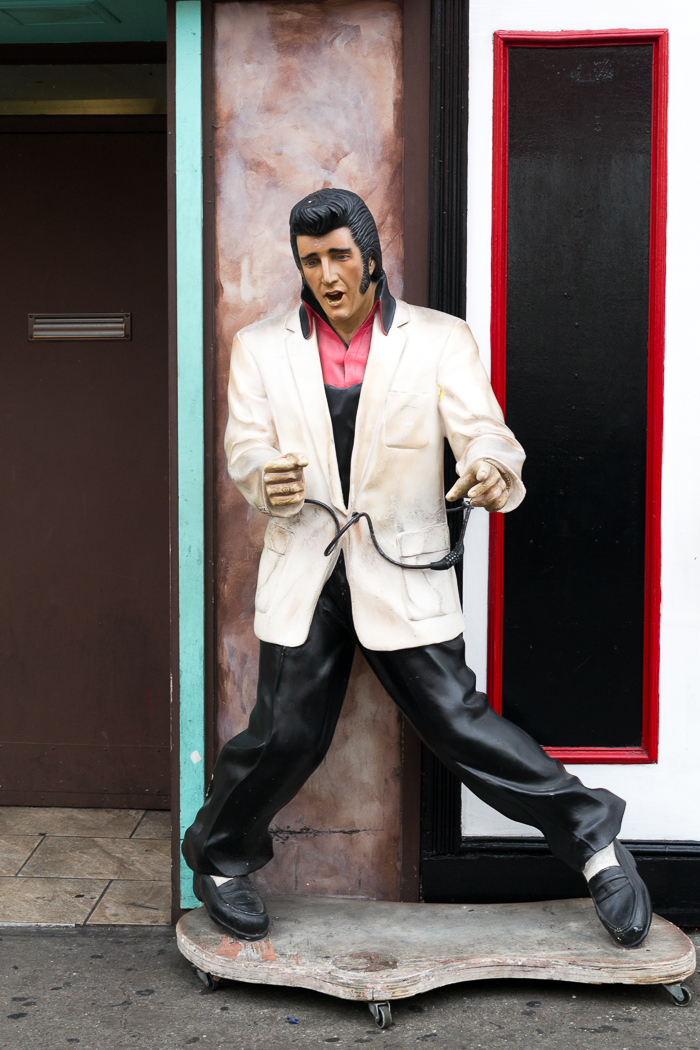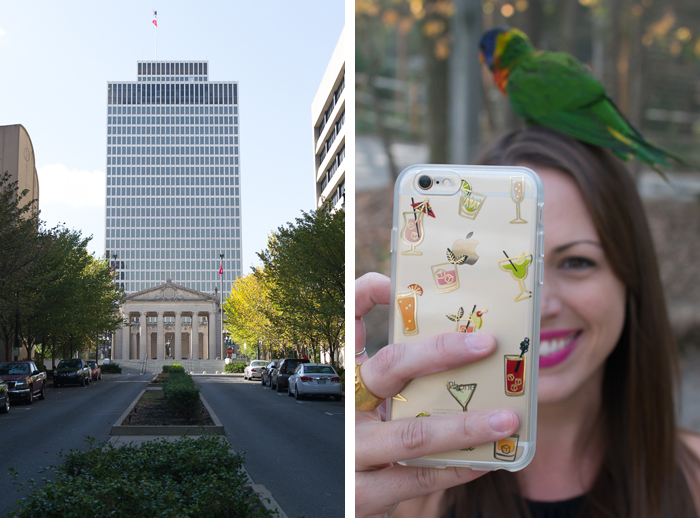 Sonix iPhone case
THINGS TO SEE & DO
Honky Tonk: Even if you're not a huge country music fan, you can't go to Nashville and completely ignore the music scene. Just about every bar downtown offers free live music each weeknight. Just head to Music Row and pop into any bar to embrace the honky-tonk scene. It's a lively, laid back experience that really shouldn't be missed. Be sure to bring singles so you can tip the bands! My favorite night was at Nashville Crossroads where a younger band was playing. There weren't many patrons in that bar, so they were casually taking requests. After one girl requested "Baby Got Back," Dave requested R. Kelly's "Remix to Ignition." It was more amazing than you could possibly imagine with a country twang! (Be prepared to show your I.D. everywhere no matter your age. To a Wisconsinite, it was a little obnoxious since we rarely need to flash our I.D. if we look over 21.)
Street Art: Nashville has an incredible street art scene with murals in the most unlikely places. Some of my favorites were spotted just walking around the downtown area. However, there are a couple of iconic photo locations you'll want to add to your itinerary for a true Nashville experience: "What Lifts You" by Kelsey Montague (302 11th Ave. S.) with the pint-sized version for dogs and "I Believe in Nashville" by  Adrien Saporiti (2706 12th Ave. S.). Be prepared to wait your turn in line with a bevvy of other girls and their Instagram Husbands eager to get the perfect shot.
John Seigenthaler Pedestrian Bridge: This bridge spans the Cumberland River and offers great views of the city skyline.
The Parthenon: Built in 1987 as part of the Tennessee Centennial Exposition, The Parthenon in Nashville is a full-scale replica of the Athens original. I wanted to go inside and see the statue, but I suddenly felt sick and had to head back to the hotel for some R&R.
Go Gaga for Goo Goos: I had never had a Goo Goo Cluster before visiting Nashville, and I was missing out on its marshmallow nougat, caramel, roasted peanuts and milk chocolate perfection. You can visit the factory, but it's unremarkable unless you're a huge fan and have a burning desire for Goo Goo-emblazoned products to bring home. I just picked up bags of the mini Goo Goos at Walgreens and was Goo Goo shamed by the employee who asked if I was eating them for breakfast. (So what if I am, sir…so what if I am?)
Hatch Show Print: If you're a huge letterpress fan, book a tour to get a behind-the-scenes of this iconic print shop. Their posters make for unique souvenirs and you'll enjoy them long after you get home, unlike cowboy boots and rhinestone-encrusted belts.
The 12South Neighborhood: 12South is a vibrant neighborhood in Nashville that offers plenty of restaurants, bars, and shops. In fact, it's where Draper James and its photo-worthy blue and white striped wall is located. Be sure to check out White's Mercantile, which is a carefully curated, modern take on general store. When we were there, Amelia's Flower Truck was parked outside. You can follow them on Instagram for their location each day. It'd be a shame to visit Nashville and miss out on that Insta-opportunity.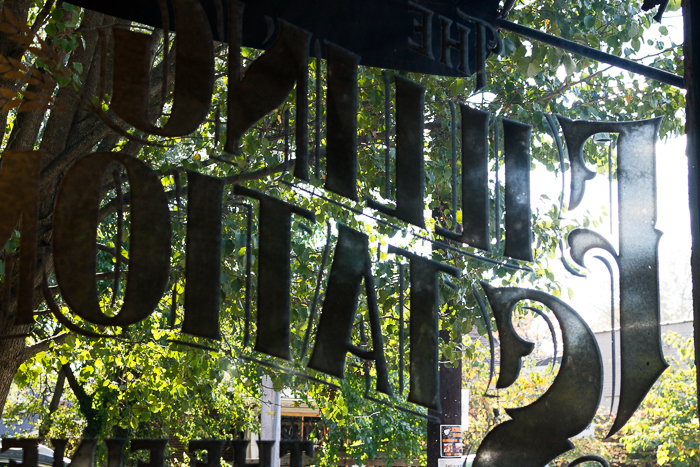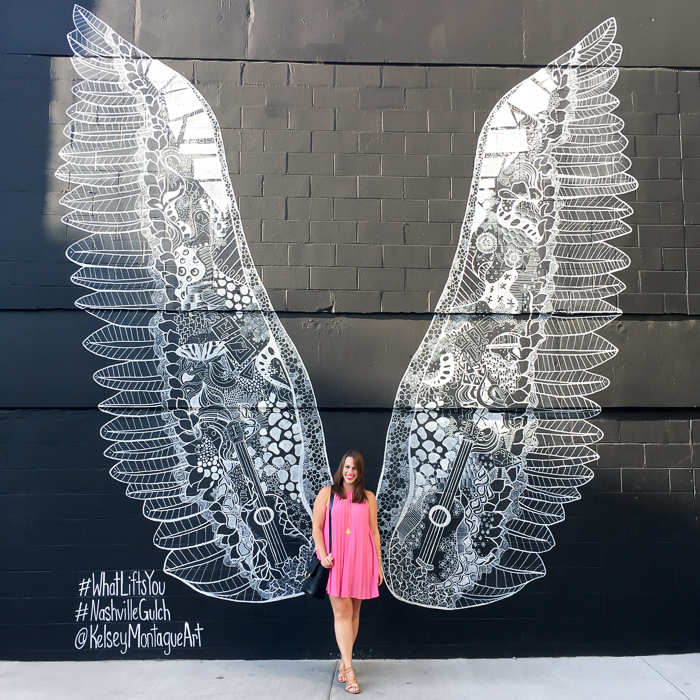 Line & Dot dress (old; love this) | Ann Taylor sandals (love these and these) | Julie Vos necklace (c/o)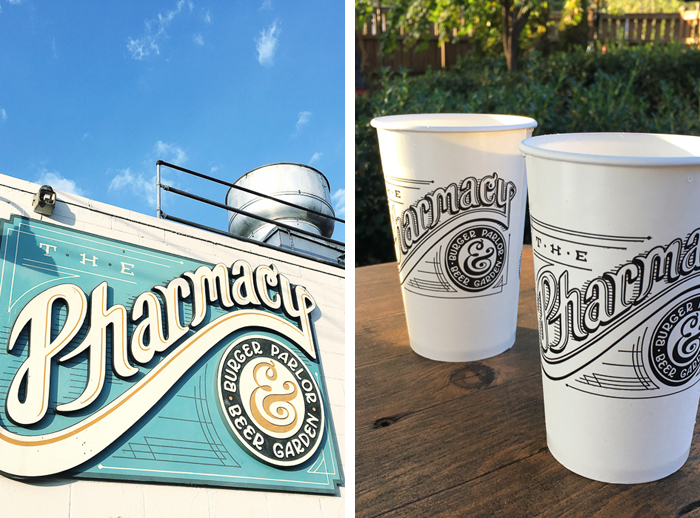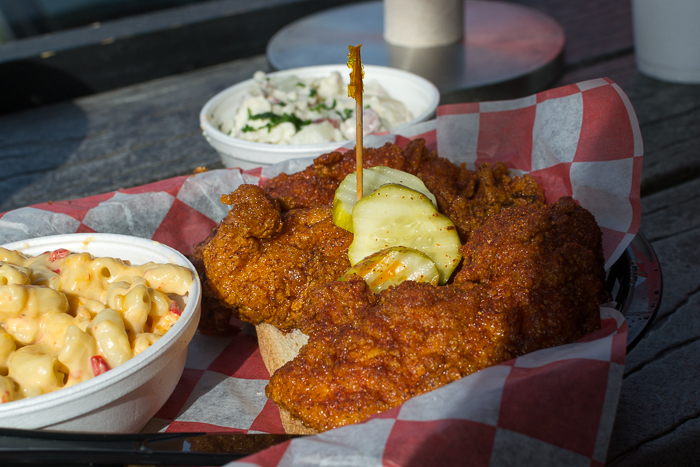 PLACES TO EAT & DRINK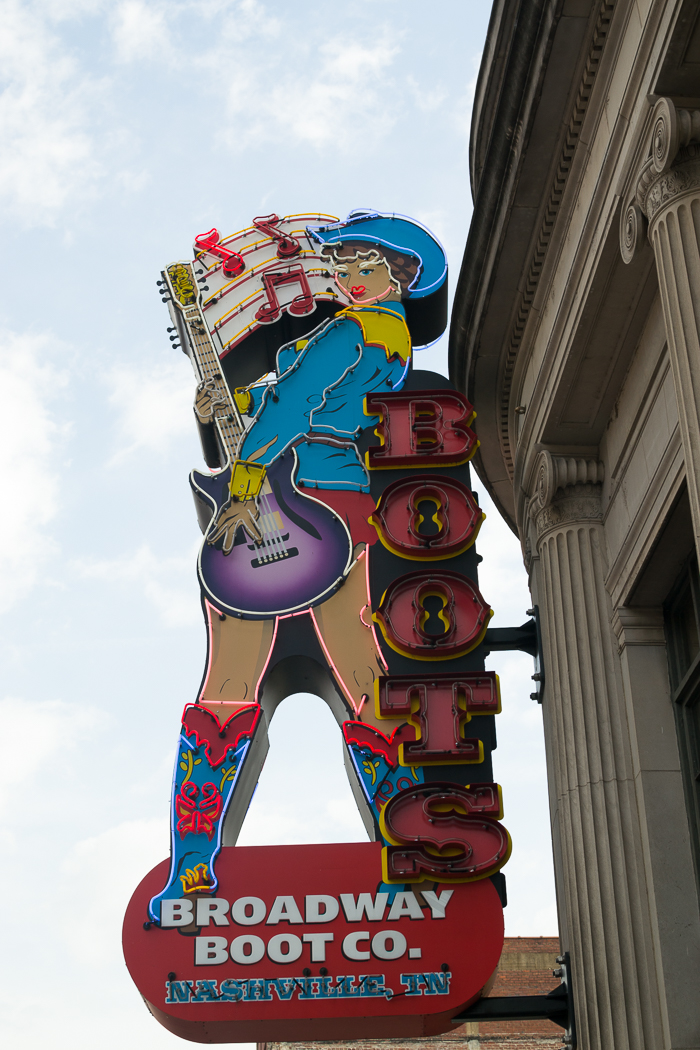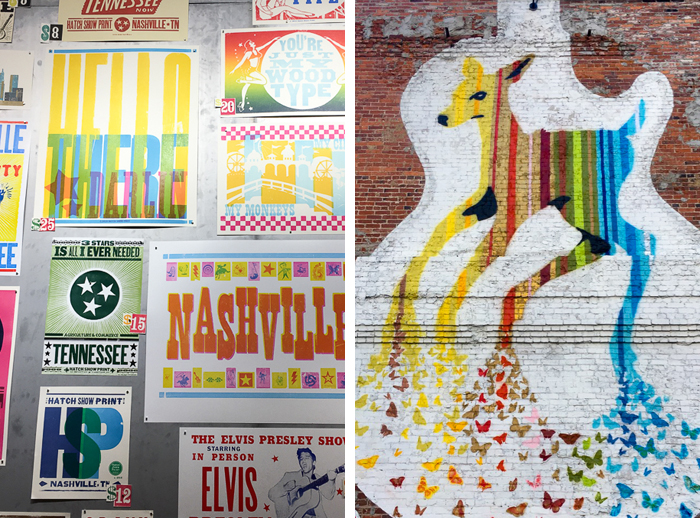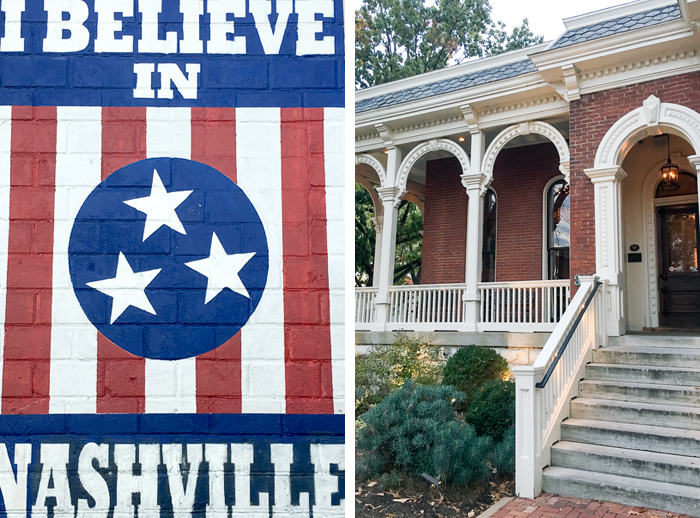 A DETOUR WORTH MAKING
If you head to Nashville through Kentucky, you can stop at Kentucky Down Under and feed kangaroos! Best. Day. Ever.