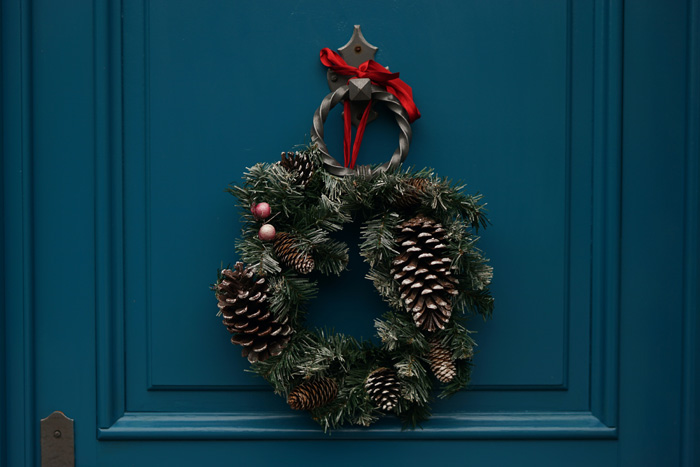 Yesterday was Dave's birthday and I made my first bourbon pecan pie to celebrate! I used this recipe with a few adjustments after reading the comments: reduced the sugar to a half cup using only light brown sugar, increased the pecans by approximately a half cup, and increased the bourbon by a tablespoon. I used a classic Pyrex pie plate and had a bit of the mixture leftover that didn't fit in the plate, so I just disposed of it. It turned out wonderfully!
I love these asymmetrical flower earrings!
Inspired by this house tour.
If you live in Madison, try Ahan! It's so good! We did contactless delivery last week and I'm still daydreaming about the red curry udon noodles.
Did you know that platypuses glow under black light?
The most cheerful bathroom tile!
Are you watching Jenna Lyons' new show?
Since this won't arrive before Christmas, start the new year on the right foot by upping your WFM style in this maxi dress. (I actually ordered it back in November and it just arrived today. It's incredibly flattering, but you'll need to go down a size.)
What the pandemic Christmas of 1918 looked like.
A roundup of 27 rice bowls to add to your meal plan.
I'm trying to get back into shape after putting on some weight this year and so far I'm enjoying this yoga series.
In case you missed it:
–
Let's keep in touch!
Instagram / Facebook / Pinterest / Bloglovin'
This post contains affiliate links.