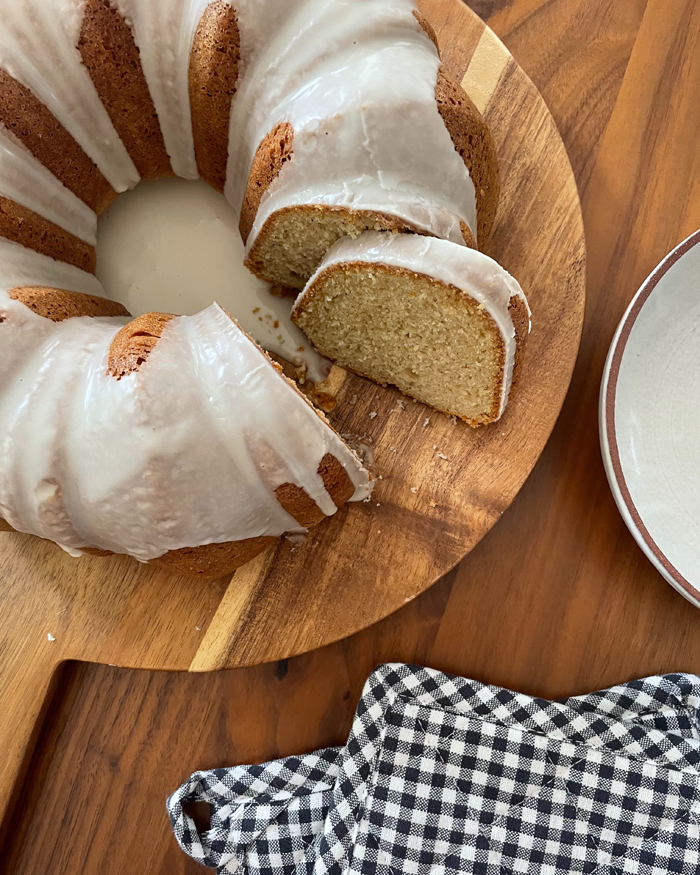 I made this Bundt cake yesterday. It's a riff on a glazed old fashioned donut. Bake on the lower end of the time range. Mine was done at the 40-minute mark.
After spending $13 on cardamom for the aforementioned cake, I looked up why it's such an expensive spice.
Tory Burch's fall event runs through the end of the day tomorrow. I used it as an excuse to dip into my "splurge" savings and add this bag to my collection.
It's by design that most American front yards look the same.
The holiday season is fast approaching and while I know it feels early to be talking about Thanksgiving, here are some of my picks for entertaining essentials if you'd like to get a jump on planning.
Molly Baz's new cookbook comes out tomorrow! I enjoyed reading this interview with her.
A reminder to try to be mindful of fast-fashion consumption. We're all guilty of it, so let's make sure the purchases we do make have some longevity and aren't trend-inspired.
Admittedly, I've never considered California for a fall foliage getaway.
25 Thanksgiving desserts to make ahead and freeze.
I just bought this sweater in gray and I love it so much.
Enjoy your week!
–
Let's keep in touch!
Instagram / Facebook / Pinterest / Bloglovin'