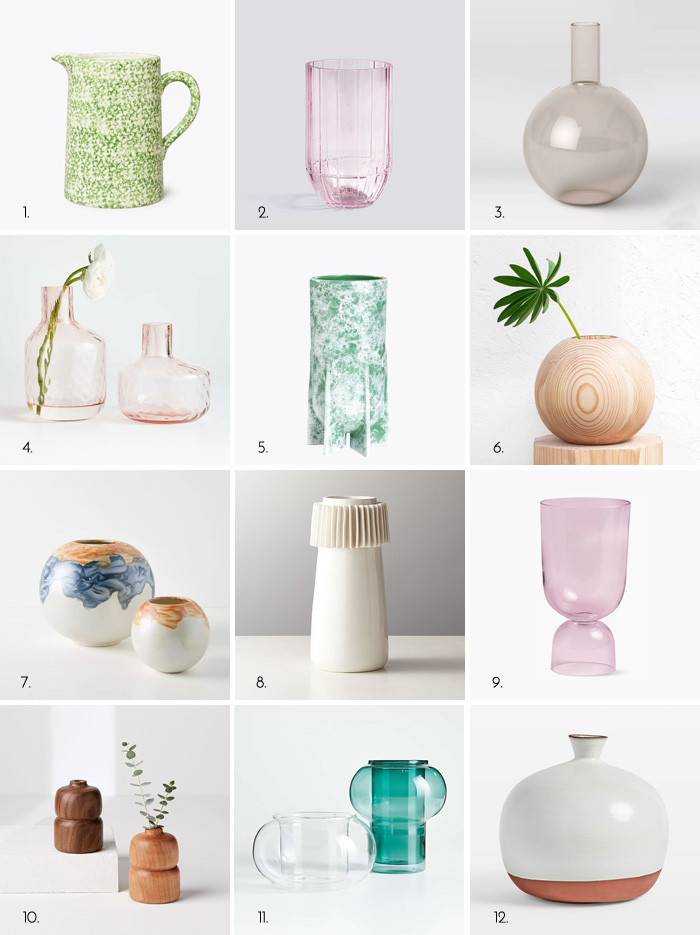 Each year when we're straddling the line between winter and spring, I go overboard filling our home with grocery store flowers (a $7 bouquet is hard to beat!) in an attempt to make the inside of our house much more cheerful than the grey days outdoors. It's also an excellent excuse to treat oneself to a new vase. Here are 12 of my favorites for spring:

–
Let's keep in touch!
Instagram / Facebook / Pinterest / Bloglovin'
This post contains affiliate links.