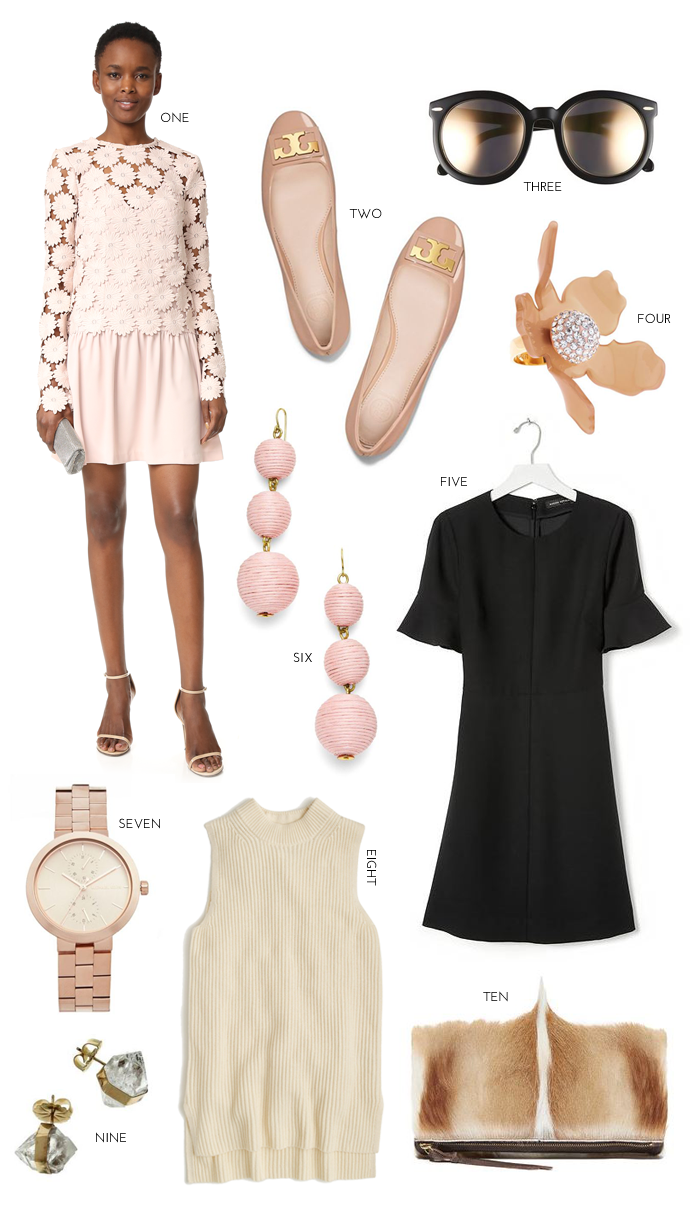 ONE | TWO | THREE | FOUR | FIVE | SIX | SEVEN | EIGHT** | NINE | TEN
*A budget-friendly alternative to Rebecca De Ravenel earrings.
**I just ordered this! Save 20% today with code LOTSTOSHOP and receive free shipping! I think it would be adorable with this pink a-line skirt.
There's more to love: