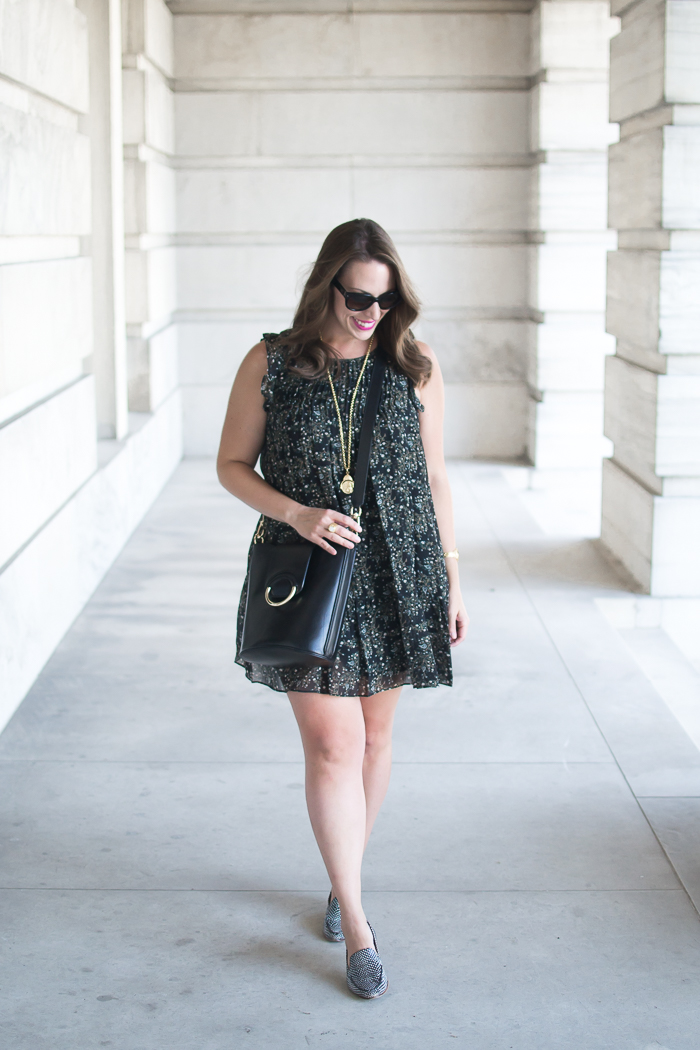 As I was reorganizing my closet the other day, I was struck by how many pieces I own that I don't actually wear. Some I still like and will reach for occasionally, some are things I never wore again after their debuts, and others don't fit and are taking up space until I lose those next ten pounds. If I'm being honest, my closet is a space that isn't making me joyful and that's because of the amount of stuff I have to sift through every morning. That got me thinking about the last two years of purchases. As you know, I keep a Pinterest board to record the majority of my sartorial additions each year (see the 2015, 2016, and 2017 boards). This allowed me the opportunity to walk down my shopping memory lane to see what things I still wore, what became wardrobe staples, and which pieces were a waste of money. Hopefully evaluating my own shopping mistakes will inspire you to make sure your money is well spent on pieces you'll truly love and want to wear.
For this exercise, I only looked at 2015 and 2016 purchases. I'm mostly interested to see what sticks around in the long run. I put together a collage of nine items from the last two years that I don't wear anymore or have already gotten rid of. Here's where we're at: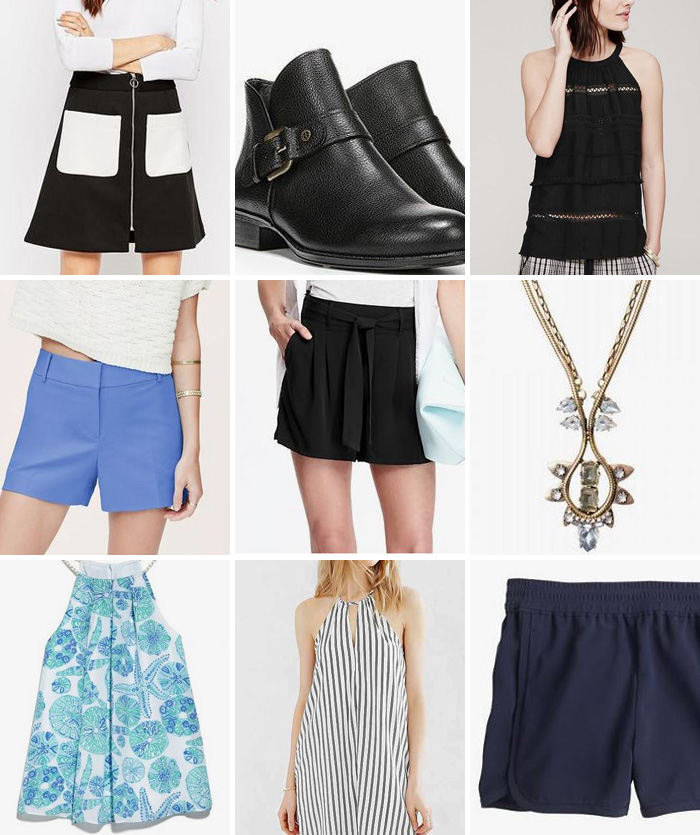 This isn't exhaustive, but it's close. It's interesting to see these unworn pieces together — especially because I was really excited about each of them at one point — and perhaps a little disheartening to realize how much money was wasted! But that's the point of this. I want to figure out what characteristics eventually lead to the donation pile so that I can cut down on wasteful spending:
Impulse purchases.
Inexpensive pieces from fast-fashion retailers.
Questionable quality.
Shorts. (I love how shorts look on other people and I used to wear them all the time when I was slimmer, but they just don't work for me now.)
Didn't fit well in the first place.
FOMO on pieces that looked cute on other bloggers, but didn't work for me.
They don't really seem to fit with my style.
I then picked nine of my most often worn items purchased in 2015 and 2016: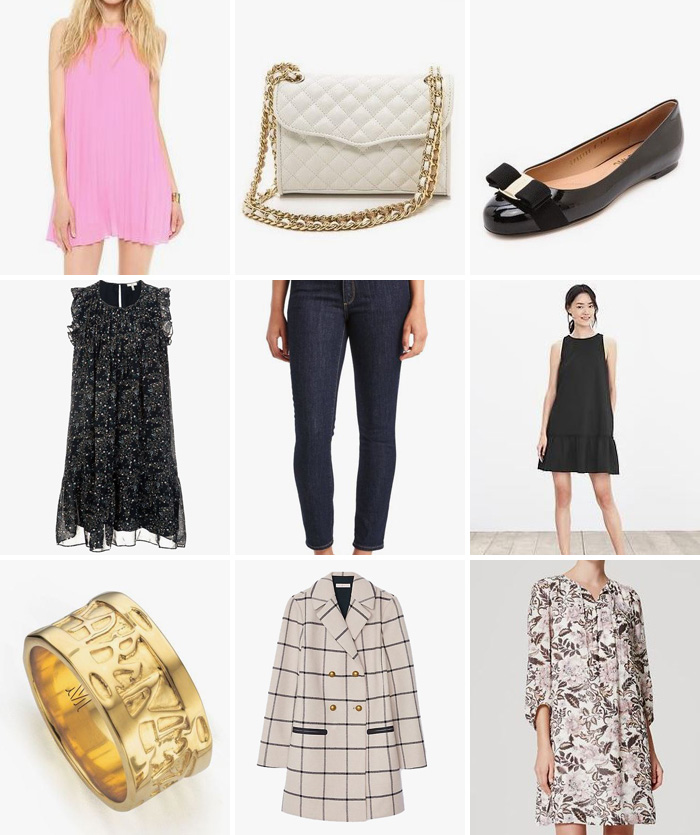 These are some of pieces that are in heavy rotation in my wardrobe. That dark floral dress (worn above) is something I grab just about every week and always makes me feel cute even on bad days. I yearn for fall just to wear that Tory Burch windowpane coat. The pink dress makes me feel bubbly whenever I slip it on. The little black dress is perfect for work events because it has pockets. And the Rebecca Minkoff white quilted bag is the perfect size for daily use. (It's actually on its last legs because of how much I use it!) I can point to individual reasons about why these are all amazing for my lifestyle, but what do they have in common and how will that help future purchases?
I prefer a-line styles that are forgiving across my hips.
Classic cuts work best for me.
I love dresses more than separates.
I'm always going to wear flats more often than heels.
These are all purchases that I put thought into before pulling the trigger.
I'm more likely to fall in love with a designer piece and keep it in rotation, but I'll embrace an affordable find if the quality is there.
Everything was flattering right away.
I actually wear prints quite often. It's not well represented with these nine, but good prints are always a win with me.
I think it's important to go through some sort of sartorial evaluation to help guide your future purchases. I have such a crush on this Gucci bag and actually pulling the trigger on something that expensive is a little scary! However, knowing how much use I already get out of my white quilted purse means that upgrading to a nice one is a smart decision.
What kind of shopping mistakes have you made? How have they informed future purchases?