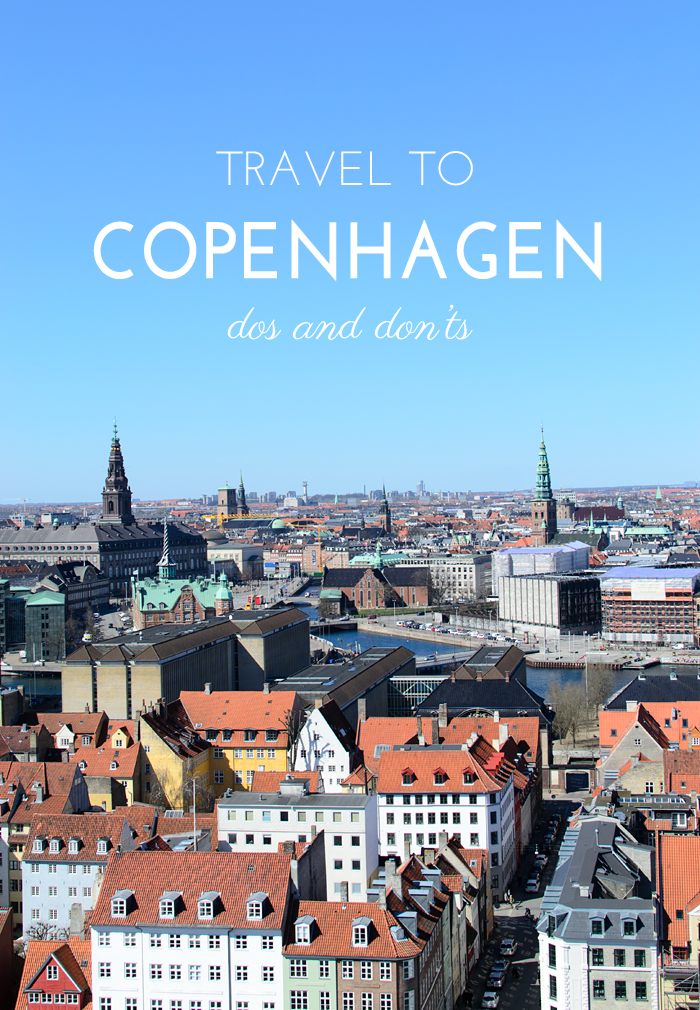 I was overwhelmed when I began working on my Copenhagen travel guide. There's just so much to share with incredible architecture and museums, shops to check out, restaurants to try, and bars to cozy up in. I just couldn't figure out where to start, so we're going to begin with the basics. This guide is going to be dedicated to practical info, travel tips, and debunking some of the advice I came across when I was doing my own research. In the coming weeks, I'll share a guide of must-see attractions and shopping destinations; another of the cafes, restaurants, and bars to stop at; and a final Denmark guide for a day trip to Helsingør (and a stop in Helsingborg, Sweden!). Then, I'll take you to Belgium. And, all complete with Google maps you can snag for your own travel planning. Whew!
Do rest assured that the Danish are nicer than everyone claims. In my preliminary trip research, I read that the Danish aren't overly friendly. Not standoffish, necessarily, just reserved. We didn't find that to be the case. Just about everyone we met were exceedingly kind and helpful.
Don't worry about a language barrier. Danish is a hard language to learn and while we studied up on the basics with Duolingo, we didn't have to use any of our skills once. The Danish word for hello is "hej" (pronounced "hey") and once we responded with an American accent, everyone switched to flawless English with virtually no discernible an accent. Most menus are also in English.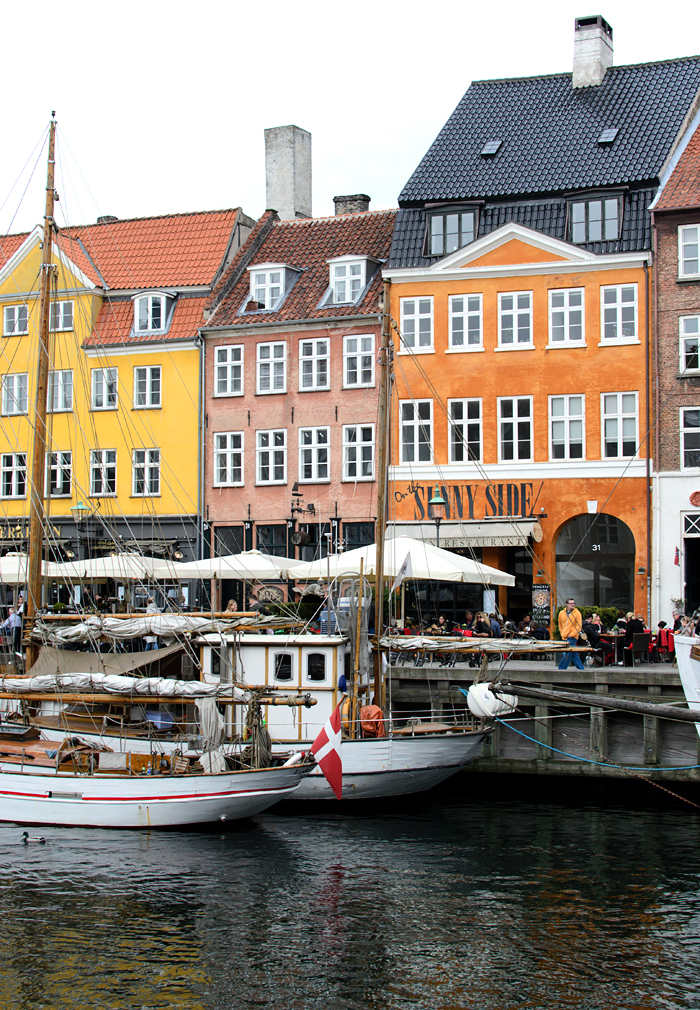 Don't bother taking out cash. Credit cards are accepted everywhere – including the ubiquitous hot dog stands where I was certain they'd request cash. (The Danes love their hot dogs.) I'm a worrywart and made Dave take out cash on our first full day there. We took out 500 DKK (approximately $75) and struggled to find places to spend it. We ended up using the last $50 on drinks one night. The bartender was confused and miscalculated the cost of our drinks without the aid of the credit card machine to tally the final price. Seriously, no one uses cash. It's awkward. No one likes it or wants it. Save yourself the headache and bring your chip-enabled credit card. That's it.
Don't worry about needing a PIN number for your credit card. While I technically have a PIN with my credit cards, I'm not sure what the purpose is since we can't actually use that number in lieu of a signature overseas. I watched a video that urged viewers to make sure their card has a PIN because you'll be turned away otherwise. That's B.S. My PIN didn't work once and everyone was happy — albeit confused — to print off a receipt for a signature. (They typically struggled to find a pen.) Really though, why can't America just get on board with the chip and PIN? It's not like our scribbled names actually look like our signature, leaving the rest of the world is baffled by our poor security measures. (Yes, this is one soapbox I'm happy to climb atop.)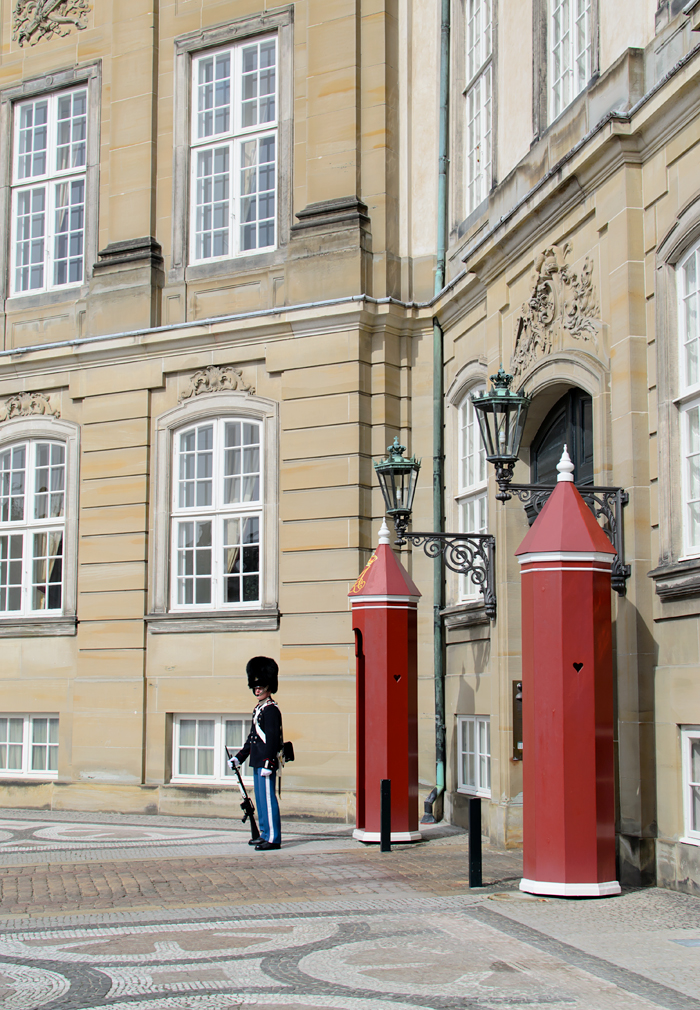 Don't be alarmed if you come across a baby unattended in a stroller outside. It's common for Danish parents to let their infant sleep outside seemingly unattended, swearing that the brisk air has health benefits for the little one. Don't worry, though. The parents are usually keeping a watchful eye from a nearby window. Kidnappings are rare in Copenhagen. One source stated that there were three in the last 30 years, but I could't find a reputable site to verify that. Either way, the Danes trust each other in a way that American's can't quite understand.
Don't get run over by a bicyclist. While Amsterdam technically gets the crown for most bikes per capita, I didn't worry about cyclists clipping me there nearly as much as I did in Copenhagen. (Honestly, Amsterdam had a lot of mopeds when we visited in 2014. They were annoying.) There's a dedicated bike lane on busy streets. Be just as careful to cross it as you do the auto lanes. During rush hour, the speed of bike traffic is astonishingly fast and it's not going to stop if you stumble out.
Do heed crosswalk signals. Americans are pretty lackadaisical when it comes to obeying the crosswalk. Not the Danish. They follow those rules diligently and wait patiently for the light to change before crossing the street — even when there's no oncoming traffic.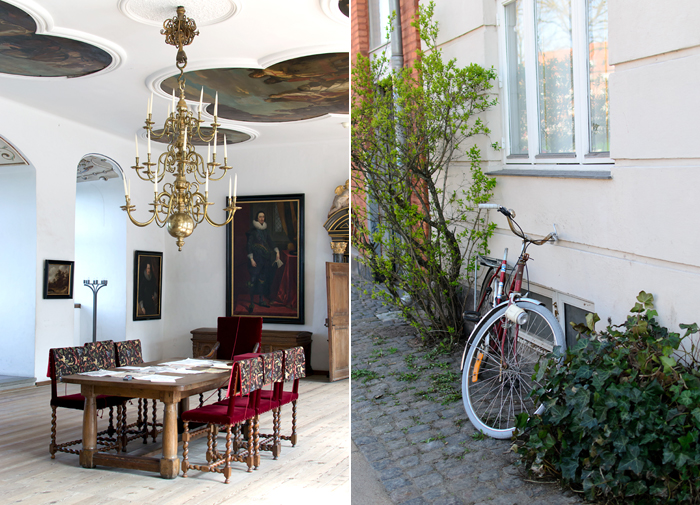 Do get a local SIM card. We purchased a Lebara SIM card at a mobile telephone store in the airport with the help of a store clerk to get us set up. The initial card didn't include very much data, but it was enough to get us situated, get directions to the city center, and last another day and a half with heavy usage. (I wish I remember which plan we purchased, but I was in a post-flight haze.) There's an instruction card in the package that will guide you through setting up your text alerts in English. After you breeze through your plan, you can buy inexpensive top-off cards for more data at nearly every convenience store in the city. Lycamobile is another brand that seems to be available in more European cities and may be a better bet if you plan to travel to a different country. Obviously you'll need to have an unlocked phone to take advantage of a local data plan.
Do take the Metro. It's fast, clean, and incredibly convenient. You'll have your first encounter with the Metro station when you leave the airport. My credit card wouldn't work in the self-service kiosks to purchase a Metro ticket, so I'd suggest going directly to the counter. Heading to the city center will be three zones, but the service agent can help determine the length of your trip based on the stop where you'd like to exit. As with everything else in Copenhagen, the Metro system is based on trust. You don't need to scan a pass to enter the station and it's rare you'll be asked to show a ticket on board. But don't try sneaking on without paying. It's a 750 DKK fine. To make your journeys even easier, download the Metro's Mobilbiletter app. You need a Danish phone number* to set up an account, so do it after your SIM card situation is figured out. The app will save your credit card number, so all you'll need to do is select the zone length and number of tickets and pay. (It also has a trip planner if you need help with the zone amount. You're typically only going two zones if you're staying near the center of the city.) You can find more details about the public transportation system here, here, and here.
*If you read the comments below, you'll see that a reader was able to use her phone number without a problem. Dave wasn't able to make the app work with an American number and I tried successfully with my Danish number. I'm not sure if it just needed a European number because of the digit length?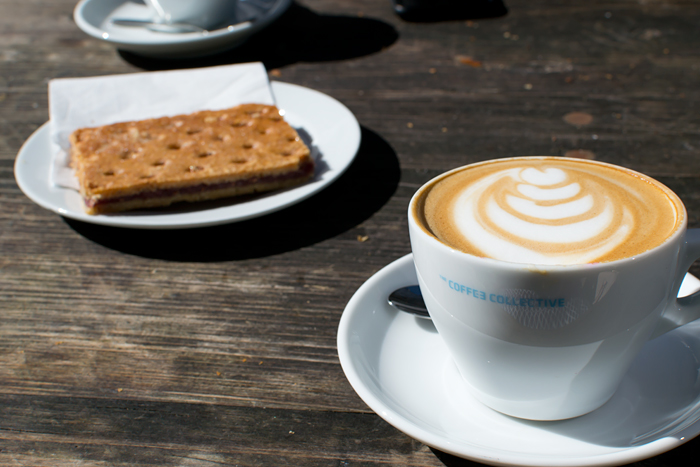 Do enjoy a lot of pastries and coffee. The Danish are pros at breakfast sweets, and they take coffee culture very seriously.
Do try salted licorice. So good! I'll be placing an order for more when my supply runs low.
Do wear sneakers. I've never seen a higher concentration of stylish kicks in one place before! Just about everyone wore sneakers with their outfits, including women in skirts and dresses. I had a pair of Pumas and the slip-on version in this post on repeat. Chelsea boots were also common, but not nearly as ubiquitous as sneakers.
Do pack warm layers. It's chilly, and from what I understand, that's still the case in the summer. We went to Copenhagen in April and I figured my suitcase full of dresses would be just fine. After all, I wear them in Wisconsin in the spring with similar 50-degree temperatures. That wasn't the case. Don't underestimate the cold Scandinavian breeze! I ended up wearing jeans and sweaters almost exclusively. There was a sunny morning where this dress was completely fine to wear, but I still needed a jacket and a scarf. I'd urge you to add layers to your suitcase no matter the time you're traveling.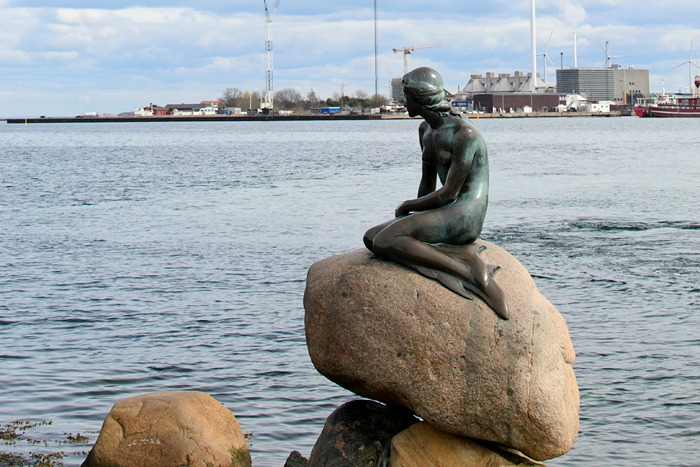 Do expect to go over your budget. Like most Scandinavian cities, Copenhagen is one of the world's most expensive places to visit. There's really no getting around it, unless you're going to eat and drink in your Airbnb exclusively (see below). But that doesn't seem like much fun, does it? Restaurant prices are up there, but the portions are generous. There's a hefty tax on alcohol with beer coming in at approximately $10 each. That said, I wouldn't let the cost of Copenhagen deter you. Just be prepared to budget more than you think you'd spend. Dave and I spent an average of $250 each day — 50% more than the following week in Brussels. That total doesn't include souvenirs or accommodations. If you'd like to get a VAT refund on any of your purchases (Royal Copenhagen, anyone?), here are the instructions. You'll just need to spend at least 300 DKK (approximately $45) at a retailer to apply. The airport location is easy to find.
Do consider an Airbnb. Living like a local in Copenhagen is significantly cheaper than booking a hotel. We stayed at this place, which came in at nearly half the price of a traditional hotel. It's near the Forum Metro station, which made getting around easy, and there's a grocery store nearby for cheap eats. If you don't already have an Airbnb account, sign up through my link and we'll both get a $20 credit.
Do get a Copenhagen Card. The Copenhagen Card offers free admission to 73 museums and attractions and free public transportation. (Two children under 10 can also tag along for free.) It's an incredible value if you do some pre-planning to get your money's worth out of the card. (You can explore the city at a leisurely pace after your card expires!) There are 24-, 48-, 72-, and 120-hour cards available. We purchased the 48-hour card during the off-season for around $55 per person. With our 48-hour card, we visited the Maritime Museum, Kronborg Castle, Louisiana Museum of Modern Art, Botanical Garden, Rosenborg Slot, Statens Museum for Kunst, and Tivoli Gardens. Plus, all of our train and Metro travel was covered, including the trip to Helsingør and a discount on the ferry to Helsingborg, Sweden.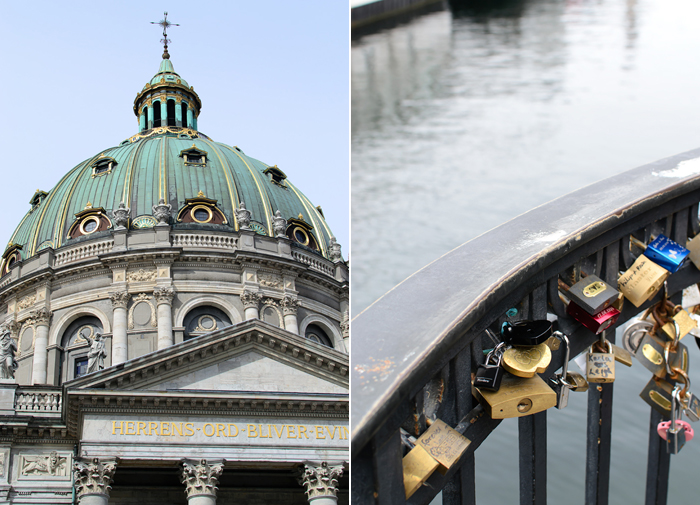 Do consider flying SAS. We flew Scandinavian Airlines from Chicago to Copenhagen, with a return trip from Brussels. (We took Brussels Air from Copenhagen to Brussels.) It was by far the most affordable flight we found to Denmark coming in at just $818 per person. They routinely have airfare sales and they fly to more destinations than just Scandinavia. Overall, we were very happy with the airline. It was clean, the food was palatable (warm rolls!), and the staff were friendly. However, we did have a couple of snags. Our return flight was originally scheduled for April 23. When I went online the day we departed to double check times, I noticed that they had bumped up our return flight to April 22 without notifying us. Part of the problem was the post-terrorist travel delays at the Brussels airport, but from what I understand, they would have left our flight on April 22 had I not caught it in time and called. The second snag was when we left Brussels. With the tightened security, we were asked to bring our boarding pass to the airport before we even entered the facility. SAS' online check-in was down, causing unnecessary stress the day we left. All in all, that wasn't the biggest deal. I had printed off our ticket confirmations, which was enough to get us through security. I was more miffed about the flight change and spoke with the airline afterward. We were given Star Alliance airline miles as an apology for the lack of communication when the flight was changed, equal to that of the number we earned on the round-trip flight itself. We're incredibly close to another international flight for free!