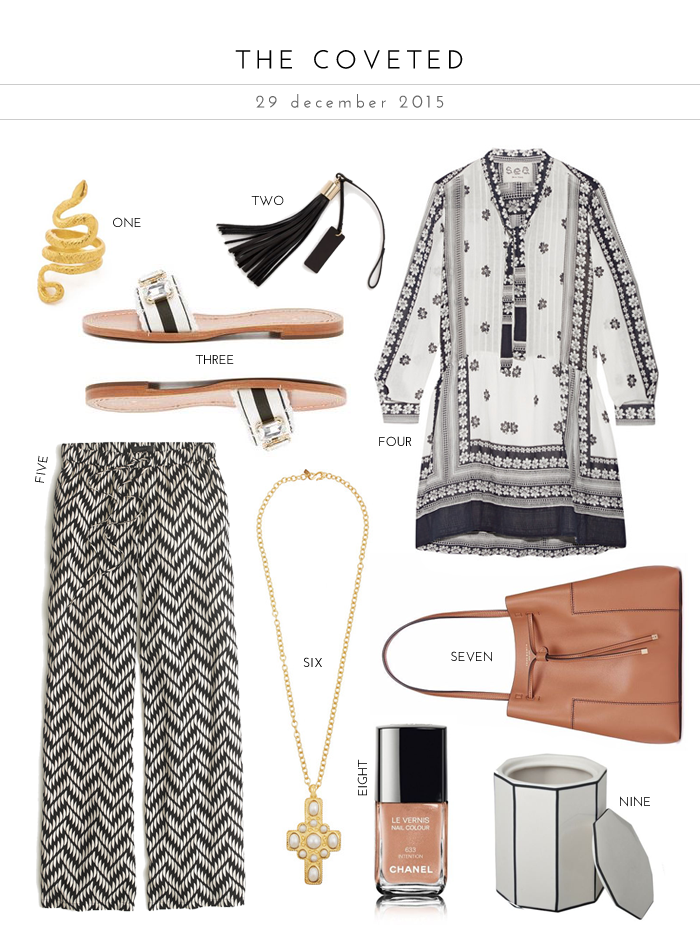 ONE | TWO | THREE | FOUR | FIVE | SIX | SEVEN | EIGHT | NINE
I just placed an order for the drapey beach pants. They're included in J.Crew's extra 40% off sale items with code SHOPNOW, bringing the price down to $36. I envision them with a loose cami and an oversize pendant like the one featured above.
In other news, you can take an extra 25% off sale items at Shopbop through Dec. 31 with code EXTRAEXTRA. These wedge snow boots from Tory Burch are an adorable way to deal with the inclement weather. I'm also a big fan of this Clover Canyon dress, as long as you ditch that weird faux leather belt. I bet it would look better worn loose with tights and ankle boots.