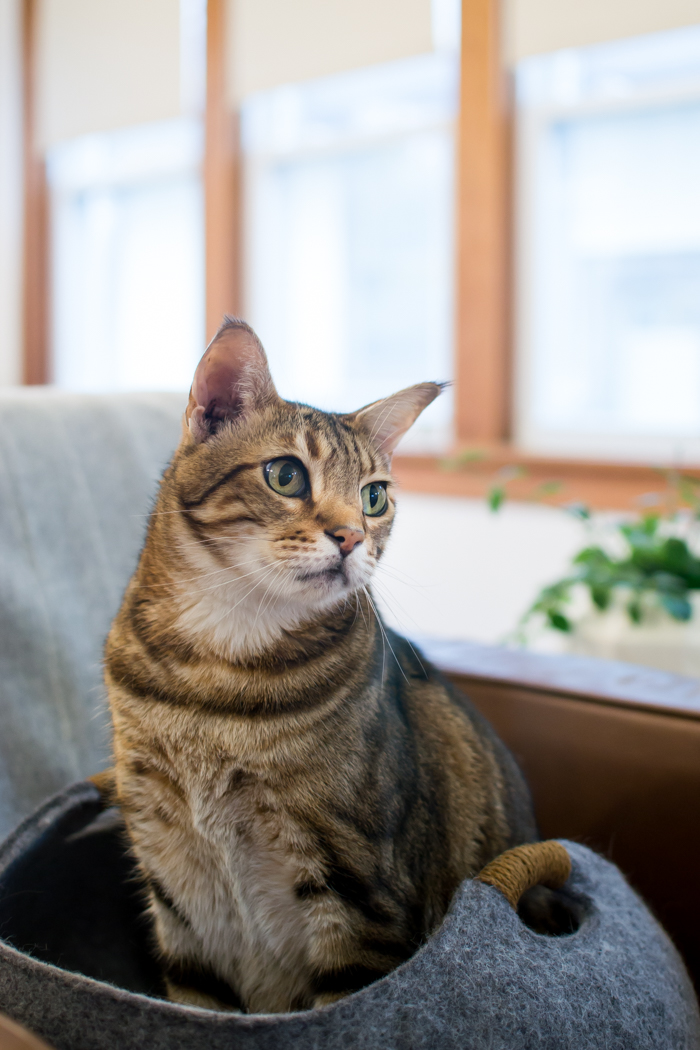 In a "Weekend Links" post a few  months ago, I called your attention to Tuft + Paw, a company that's been billed "the West Elm of cat furniture." Pet furniture is notoriously ugly and as much as I love our cat, Bacon, he's not going to be the recipient of an overstuffed cat bed or a carpeted cat tree. Tuft & Paw changes that, marrying good design with feline-approved furniture. I mean, just look at this sophisticated cat tree or this sphere-shaped cat bed!
To say that I was excited when the company's founder, Jackson Cunningham, reached out to me would be an extreme understatement. I had a full-on crazy cat lady reaction. I mean, how could I not? An opportunity to feature Bacon on the blog — even if he's a frustratingly uncooperative model — and feature a favorite design find? Sold. Read on to learn more about Tuft + Paw, including the inspiration behind the brand, the design process, and the one thing that surprised Jackson the most when he launched his company.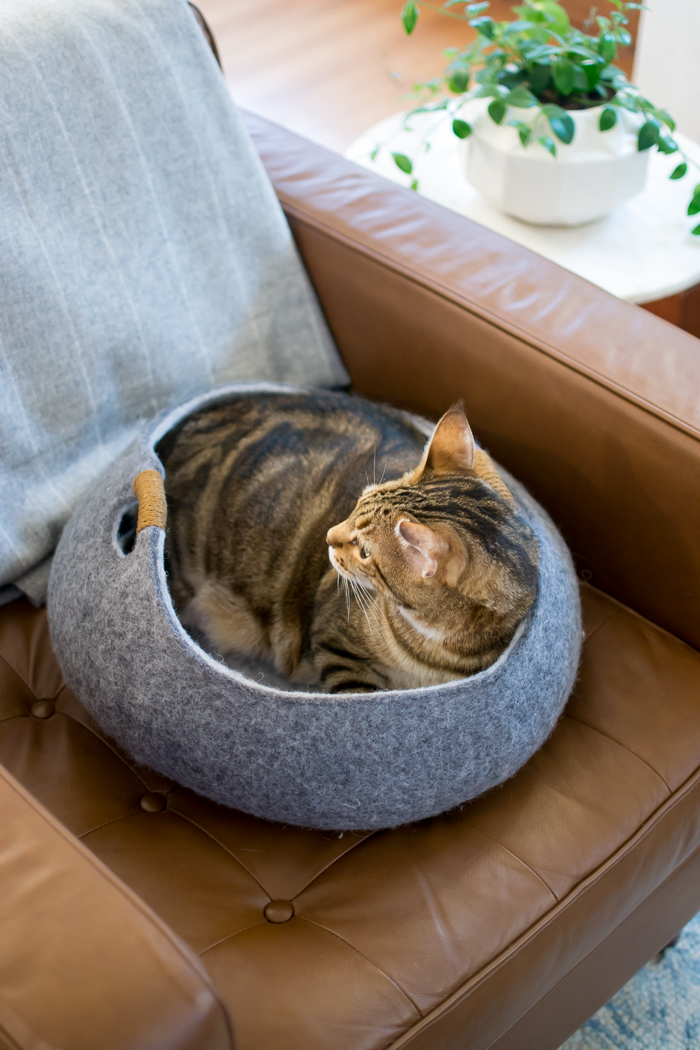 What was the inspiration for Tuft + Paw?
"In 2015, I was traveling in South America and there were a ton of homeless cats. Being a cat lover, I knew I wanted to start a business someday where I could help support the homeless cat community. Fast forward a few months and we rescued our cat, Peppers, and when we went shopping for cat furniture we were appalled at the options available. We live in a small apartment in the city and so we're very careful about what we bring in our home, and there was nothing we could find that wasn't super tacky."
How did you identify this niche in the marketplace?
It arose from our own problem with cat furniture, but then I verified that other people were having the same issue by using keyword tools to show how many people were searching for things like "modern cat furniture" on Google.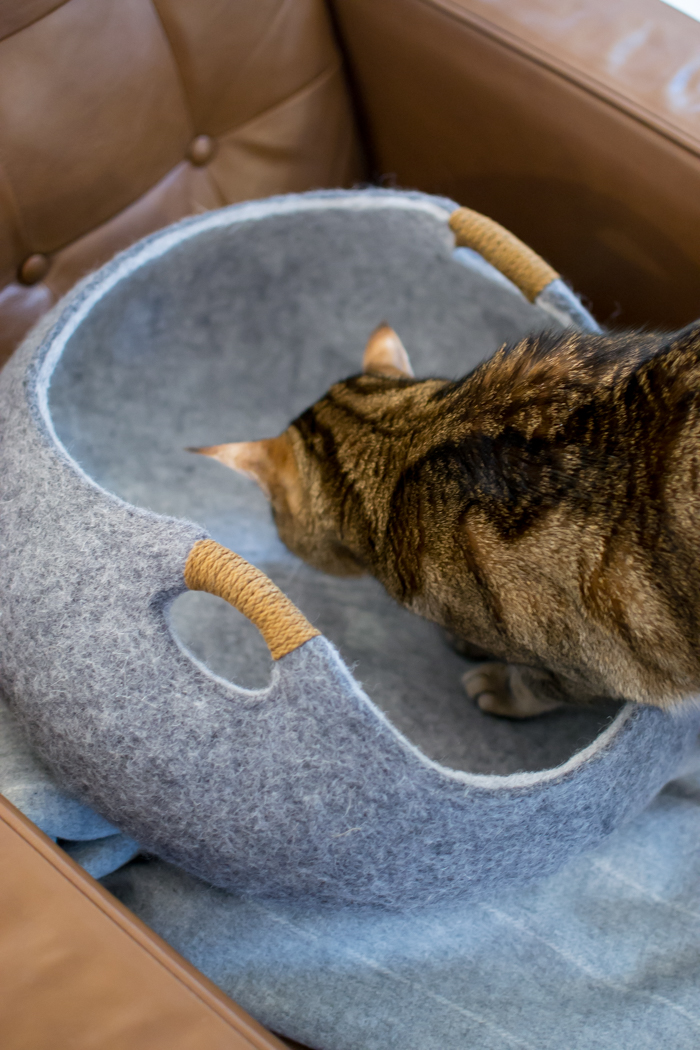 Tell us a little bit about your design process.
We try to start with basic open ended questions like "why do cats scratch?" or "what makes cats happy?"For example, it's important for cats to scratch at different angles because one of the main purposes of scratching is stretching. So, why are all scratching posts shaped like a beam? Why not a pyramid or a cube? Once we sketch out some concepts, we then create basic models that we can take to local shelters to test out. If cats seem to like it, we create a prototype to iron out the details and then we produce. We've definitely had some flops, but usually you can turn them into something workable; we created a scratching wall once but noticed the scratching material was too thin so cats couldn't sink their claws into it. As soon as we adjusted that, cats loved it.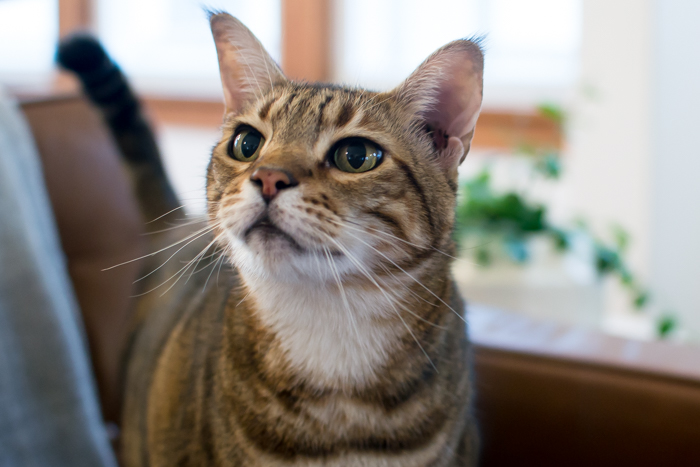 Has there been anything that surprised you since starting Tuft + Paw?
It surprises me how expensive shipping is! As consumers, we're all used to Amazon free shipping. But what you don't realize as a consumer is that shipping (especially furniture) is insanely expensive and most vendors are taking a huge hit when they offer free shipping. That's been our biggest challenge, some items cost upwards of $200 to ship and many customers expect free shipping now thanks to Amazon.
What are your most popular items? 
The two most popular items are probably the cat cave and simple scratching post, which has catnip embedded in it so cats love it.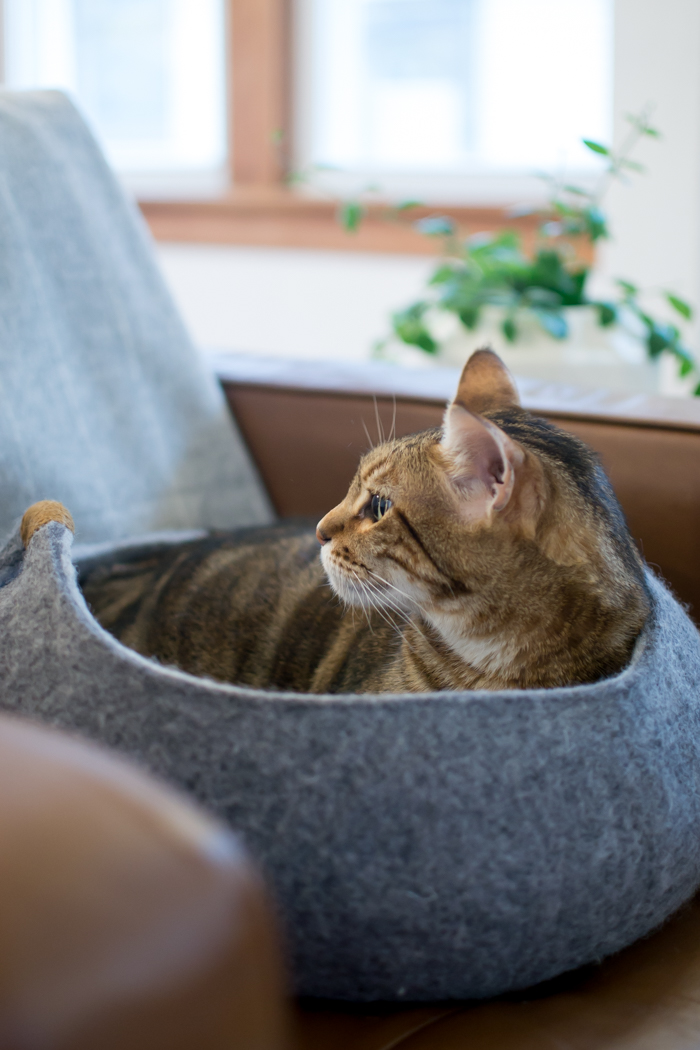 Cat bed c/o Tuft + Paw*
*I was torn between the Gatto Basket and the indescribably cute cat teepees. I opted for the former only because I worried that the teepee would put me on the verge of treating my cat like a child. Plus, the basket is a much more appropriate for our mid-century-leaning living room decor! The wool basket is densely woven, which holds its shape and cradles your cat when he's curled up inside. Bacon had other uses in mind, however, and actually prefers to flip it upside down to sit on the bottom, as well as dive underneath the upturned basket and scoot around with it on top of him like its a turtle shell. It's … odd, but hey, he likes it!
–
Thanks to Tuft + Paw for partnering on this post!
Let's keep in touch!  Instagram / Facebook / Pinterest / Bloglovin'