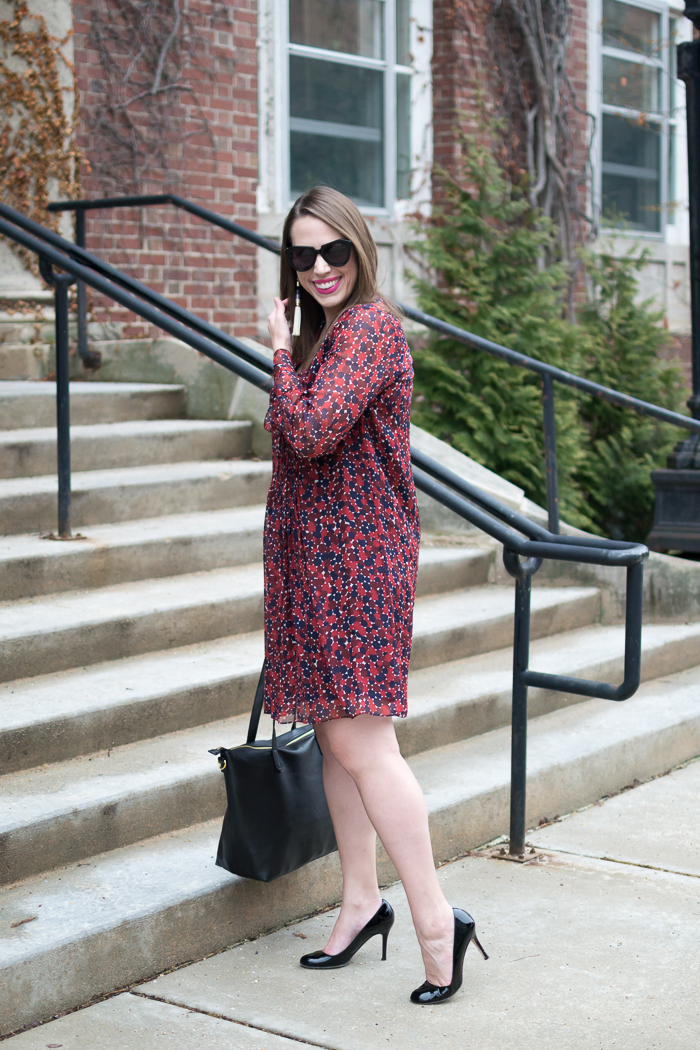 Madison's unseasonably warm temperatures seem well-deserved after the ice storms we had early last week that turned the city into a skating rink. My car is parked outside at the top of a slight incline, and I'd have enough momentum to shuffle halfway to my Jetta before sliding back to my starting point. Over and over and over again. It took a dozen attempts before I could grab the door handle and pull myself forward! I'm thrilled I won't have to contend with that this Monday morning, but I'm even more excited to finally break out my first purchase of 2017: a polka dot Diane von Furstenberg dress. (Any year that starts with a pretty designer frock is destined to be a fantastic one, right?) It's longer than what I usually wear, so I prefer to go sans tights with heels to give it a little oomph (which may be code for "sex appeal," but that's an adjective I don't actually use for myself). It also looks adorable with sandals, but we'll have to wait a few months for that!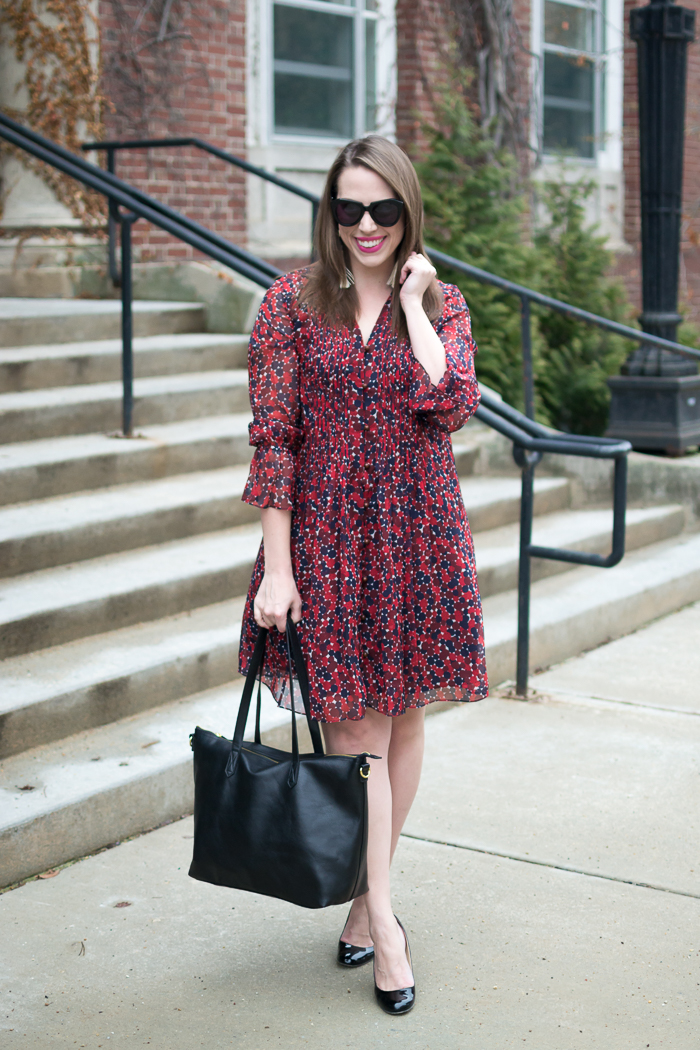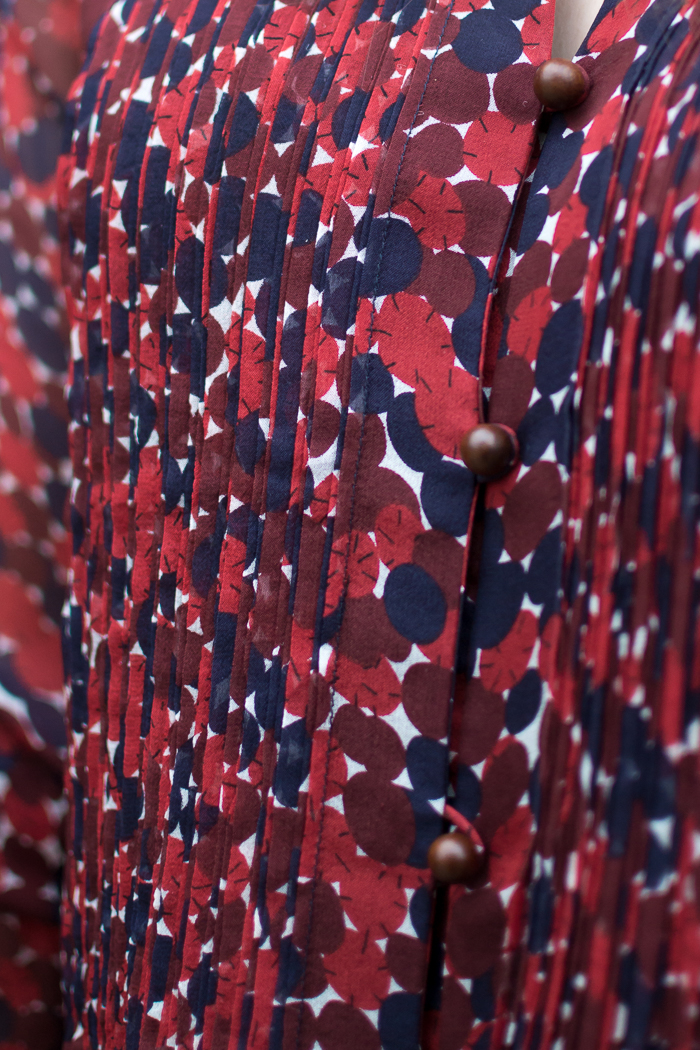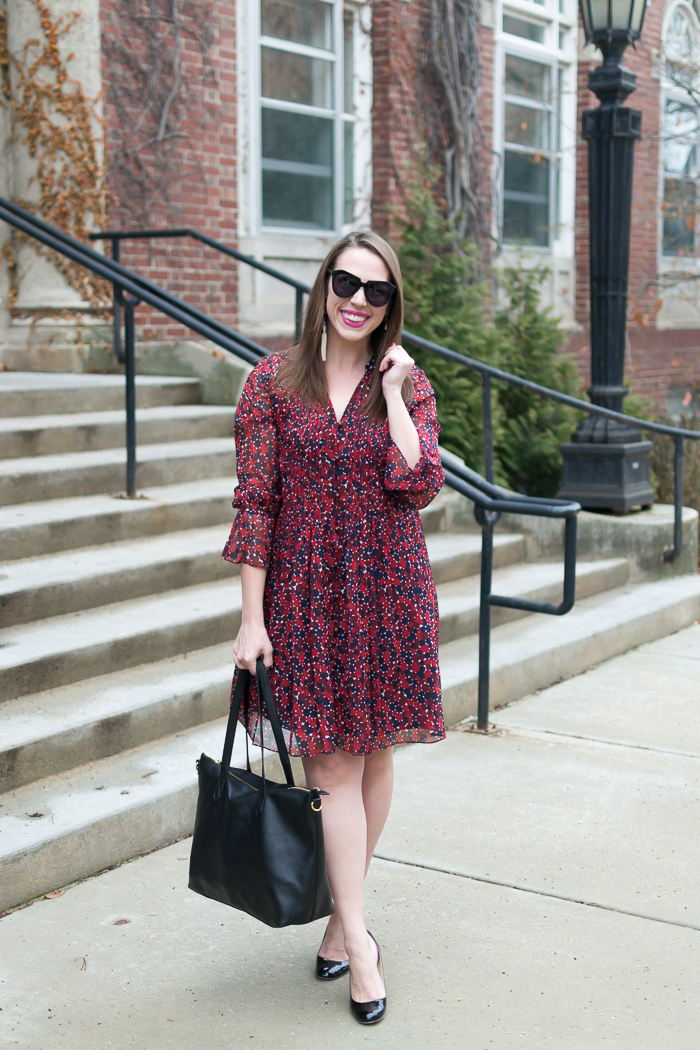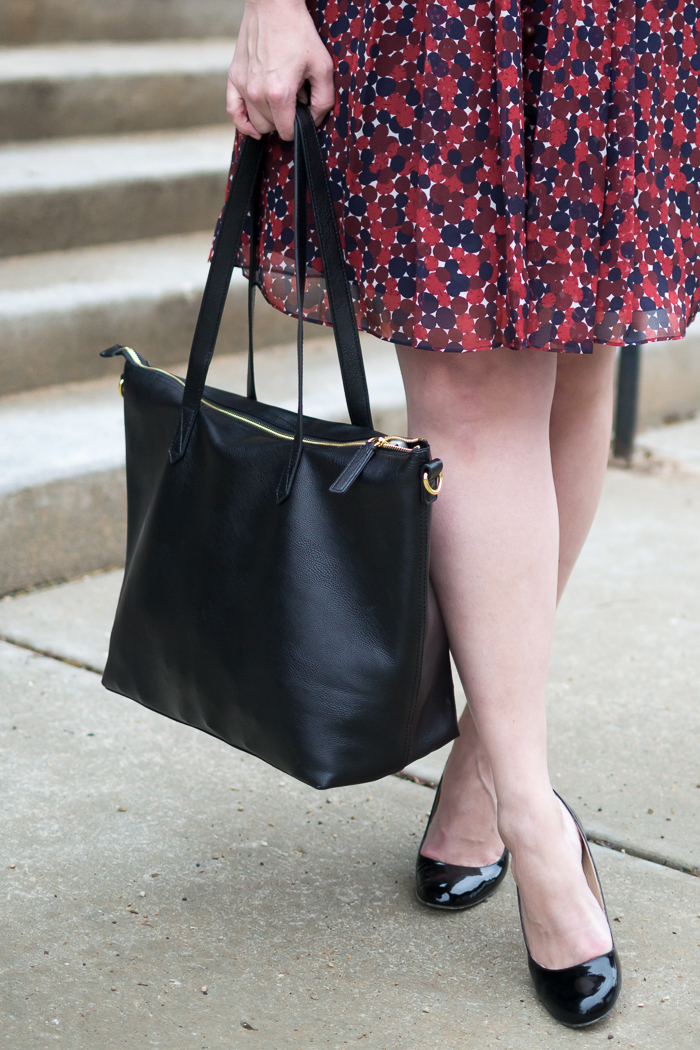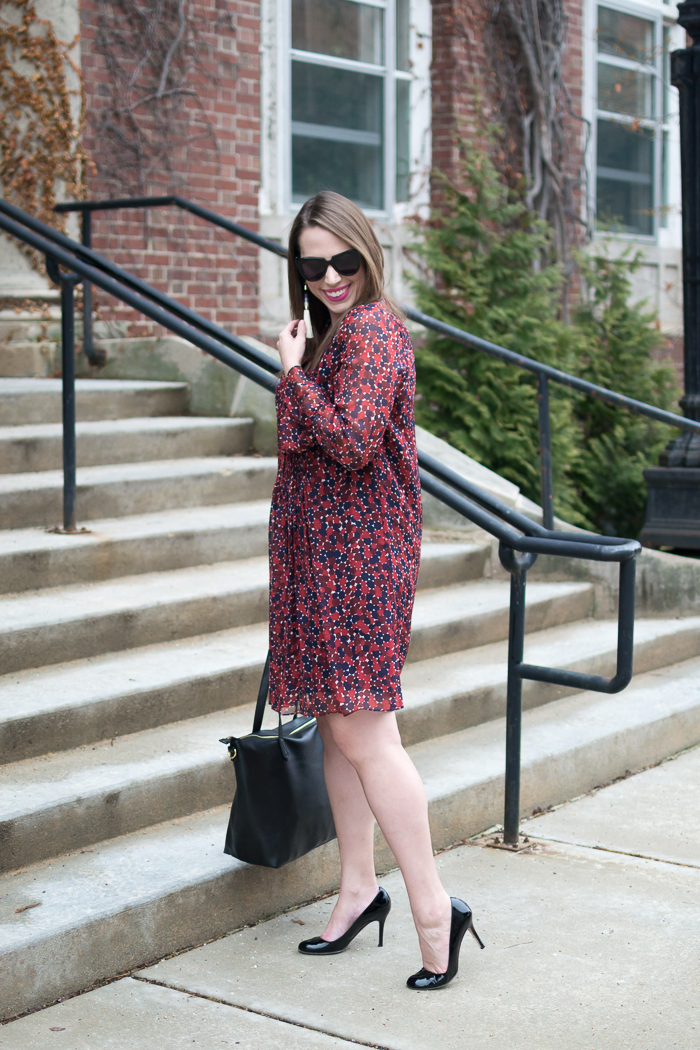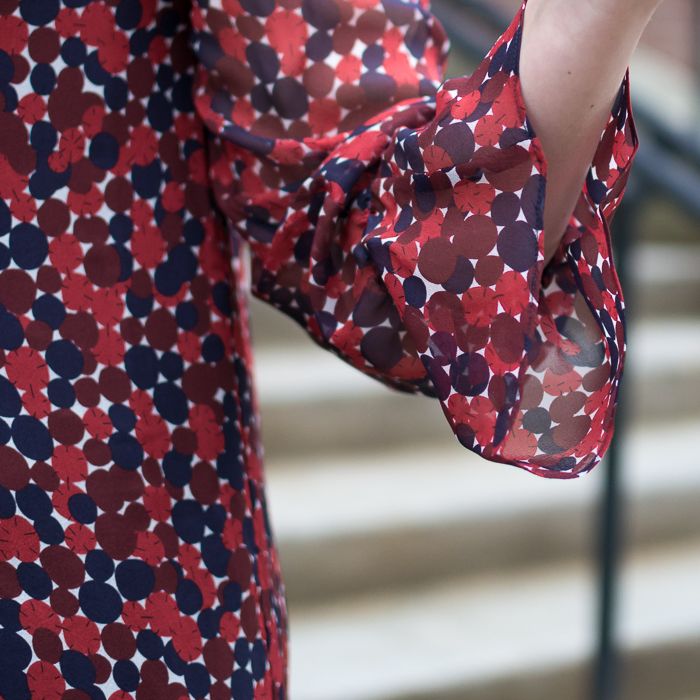 Diane von Furstenberg dress (sold out in red; available in black, also love this) | Old Navy tote bag | Kate Spade heels | Holst + Lee earrings | Monica Vinader ring (similar) | Karen Walker sunglasses (borrowed from DITTO*) | butter LONDON lipstick in Rebellious (c/o)
*Try them yourself! Sign up for a FREE month of DITTO's Endless Eyewear program with code BEDKNOBS.

***
Linking Up: Still Being Molly, Pink Sole, More Pieces of Me, Style Nudge, Claire Justine