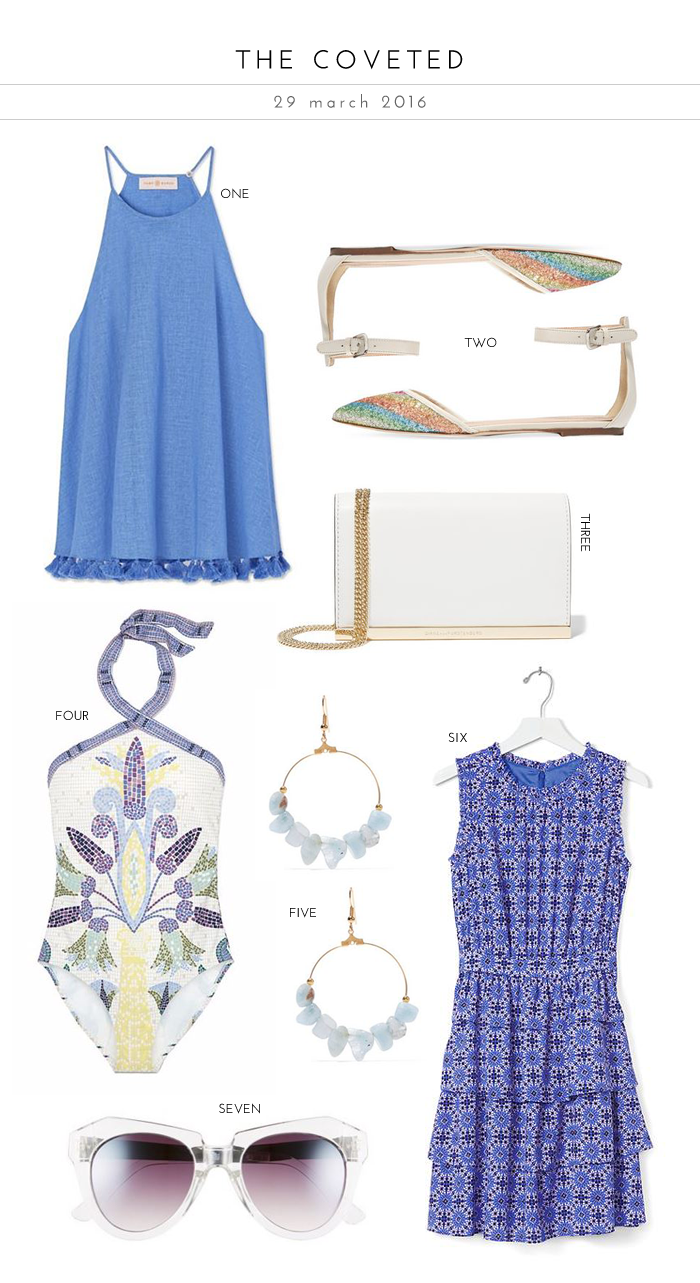 ONE | TWO | THREE | FOUR | FIVE | SIX* | SEVEN**
*I ordered this dress and it'll arrive just before we leave. Let's hope it fits! I think it'll look cute with casual slip-on sneakers.
**The best $12 I've ever spent. They follow the shape of the Karen Walker's, but are just a hair smaller. They also come in black and tortoise. See them in my Instagram here.