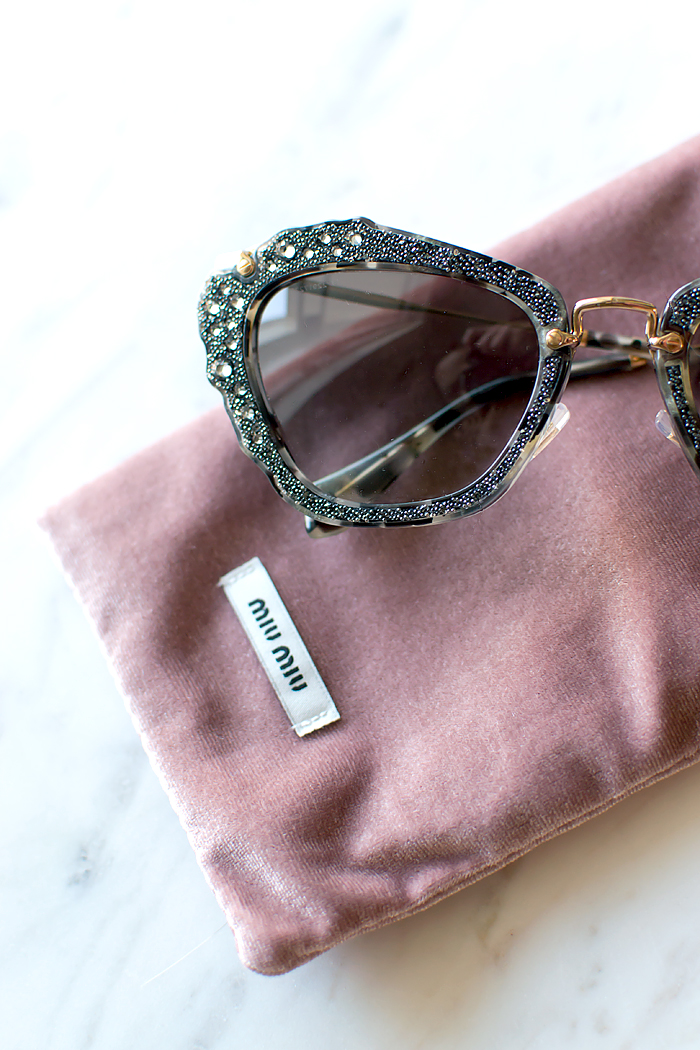 With the advent of the holiday season, many of us — myself included — are strapped for cash. Going on a strict sartorial diet isn't fun at the most joyful time of the year, however, which is why I'm fond of DITTO's Endless Eyewear subscription service. For $24 a month, you can swap out your sunnies as often as you'd like with free shipping each way. It's a great way to try out designer sunglasses that you may curious about, like Karen Walker's signature shades, this bejeweled Miu Miu pair I've been borrowing (and could never afford), or a beautiful bordeaux pair for holiday shoots in the snow.
HOW IT WORKS
After you sign up, pick out your favorite pair and the DITTO team will let you know if they're ready to ship. In some cases, popular styles maybe temporarily unavailable and DITTO will notify you when they're back in stock. You'll receive your sunglasses in a few days. Wear them as often as you'd like before swapping them for another pair. Simply pick out the next pair online and ship the old pair back within five days of receiving the new style. All sunglasses are sterilized and arrive in like-new condition. If you fall in love with your pair and can't bear to part with them, you can opt to purchase them at a 15% discount off the retail price.
RECEIVE A FREE MONTH
You can try your first month free with code BEDKNOBS. I'm normally on the fence about subscription boxes (we all know how I felt about Try the World), but I think this one is worth trying out for at least the first month. (You can always cancel if you don't think the service is for you.) Wearing a new pair of sunglasses for a couple of weeks will give you a better idea of whether or not they're a good investment for you. It's also just a fun way to freshen up your holiday outfit photos!