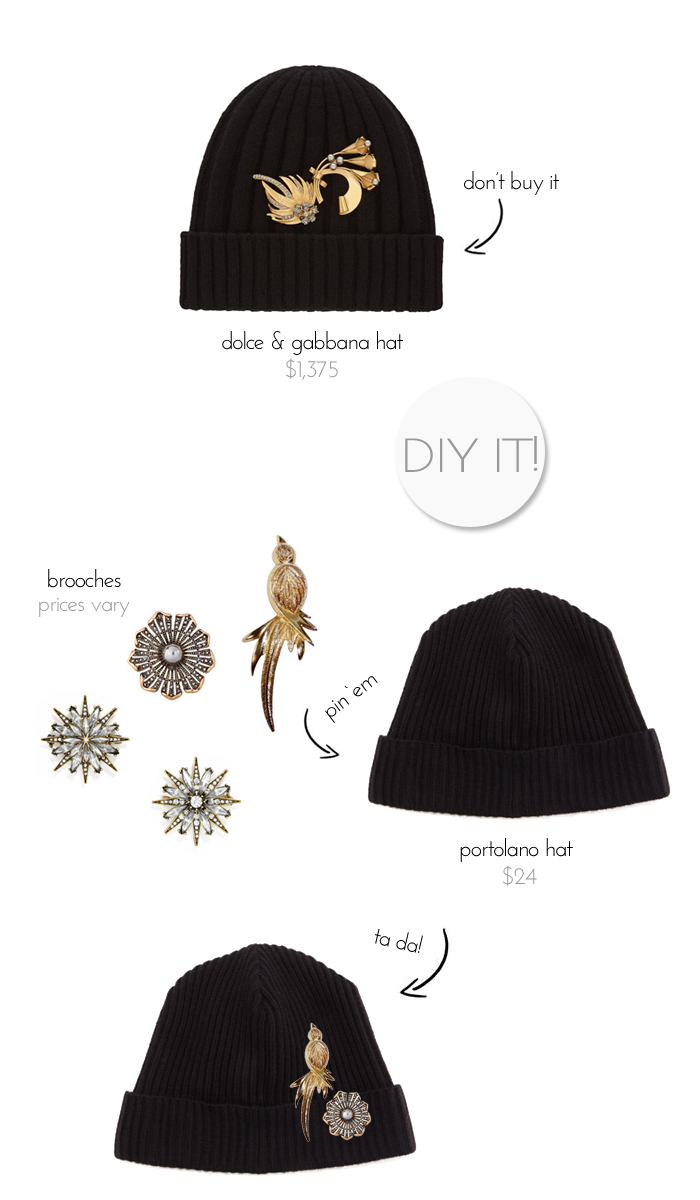 I was stunned to come across this Dolce & Gabbana knit hat for $1,375. I know it's a luxury brand. I know it's cashmere. But, I know it's still a rip off. This is probably the easiest DIY project to tackle for much, much less and you get to walk away with a winter beanie that uniquely yours.
Pick out a black ribbed knit hat. I chose this merino wool version available for $24. There are certainly cheaper options, but the ribbed texture of this one looks luxe and real wool in the winter is always a better option than synthetic.
Pin on an assortment of brooches. You could go new with this Bauble Bar set or this one from The Limited. However, I'd recommend going vintage. Sift through your grandma's jewelry box for '50s beauties or scour eBay* to find unique brooches to decorate your hat. (Searching for "vintage Trifari brooch" will yield some great options. This one gives the D&G brooch a run for its money.) If you'd rather save time, I found this Dior bird on One Kings Lane and Sweet & Spark has a nicely curated selection.
*Don't fret if your brooch arrives with a loose clasp. Snip off the pin with a pair of pliers, file away sharp edges, and sew it directly to your hat.