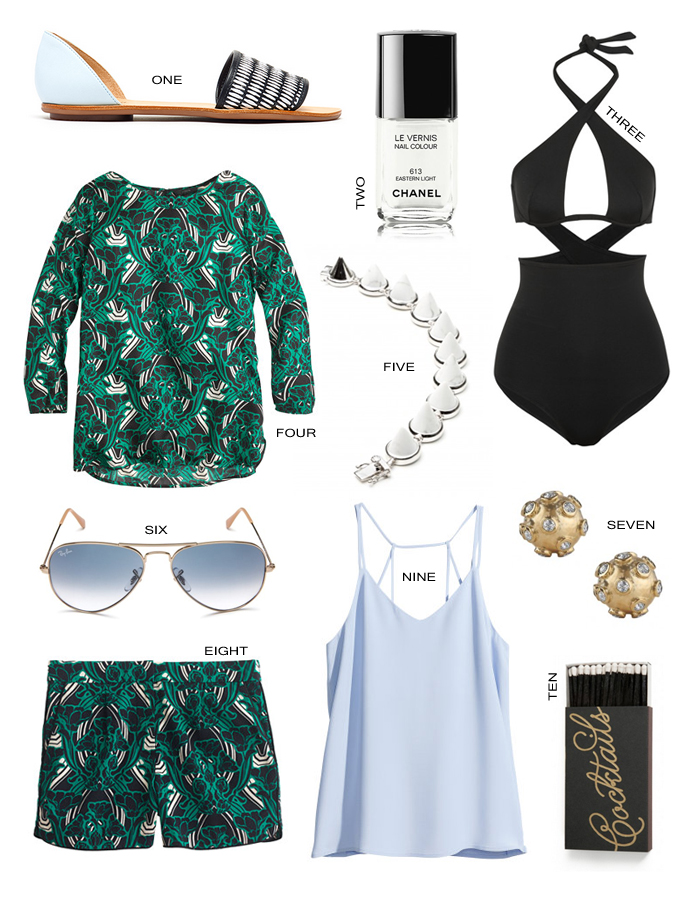 ONE | TWO | THREE | FOUR | FIVE | SIX | SEVEN | EIGHT | NINE | TEN
[spacer]
Happy New Year! I hope you all rang in 2015 with those you love! We had a low key evening at a friend's place, listening to '90s music and playing cards games. I couldn't have asked for a better way to spend the last day of 2014, even if it meant waking up with a brutal champagne headache yesterday!
[spacer]
Now that a new year is upon us, I usually ignore the fact that it's still freezing outside and I start looking forward to fresh spring clothes. I just ordered the matching retro floral top and shorts from J.Crew. The matching set reminds Dave of pajamas, but I think it comes off as a more practical take on the romper. The package should arrive today, so here's hoping that everything fits after weeks of eating just about everything.* (I also sort of want the matching flats. Too much?)
[spacer]
Can you believe this pretty cami is only $15? It also comes in black and white. Stock up and wear them under itchy sweaters, with blazers, tucked into skirts, or with shorts this summer.
[spacer]
*Update: Both pieces are great, but I do need to exchange the top for a larger size. My normal size is incredibly tight in the shoulders and bust. There's no stretch since it's polyester.