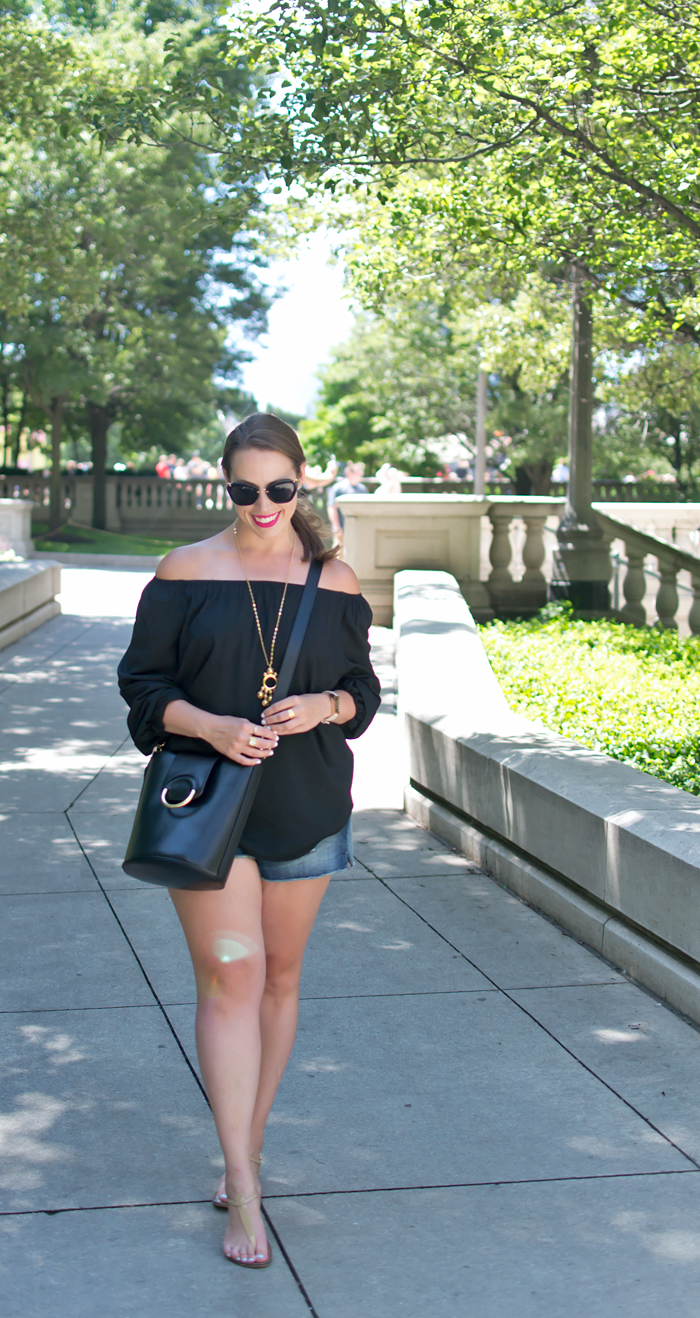 I would never have guessed I'd own a pair of jorts. I'm not a fan of denim, nor do I have an affinity for shorts, so combining the two has always been unappealing for my own wardrobe. But when I stopped by Gap a couple of weeks ago, I couldn't help but to try on a pair. (Mostly because I thought they'd be cute with the H&M off-the-shoulder blouse I purchased that day and have since returned.) These are the brand's 1969 best girlfriend fit shorts, which have a slightly flared leg opening — a major plus for ladies with larger thighs who have spent too many summers wrestling with shorts that cut into their flesh when they sit down. (You know what I'm talking about.)
In other news, we had an active weekend with a bike ride, a long walk around downtown Madison to play Pokémon Go and try craft cocktails at a new restaurant, another long walk around the Arboretum, and Dave's family reunion. Our biggest accomplishment was cleaning and organizing our garage. We had boxes down there since I moved in five years ago, along with piles of Dave's things that have been untouched for just as long. We made it through three-quarters of the garage and donated seven large bags of items, mostly clothing. If there's one thing that persuades you to stop shopping for awhile, it's getting rid of that amount of stuff!
P.S. There's still time to enter to win a piece of engraved gemstone jewelry from LovePendants!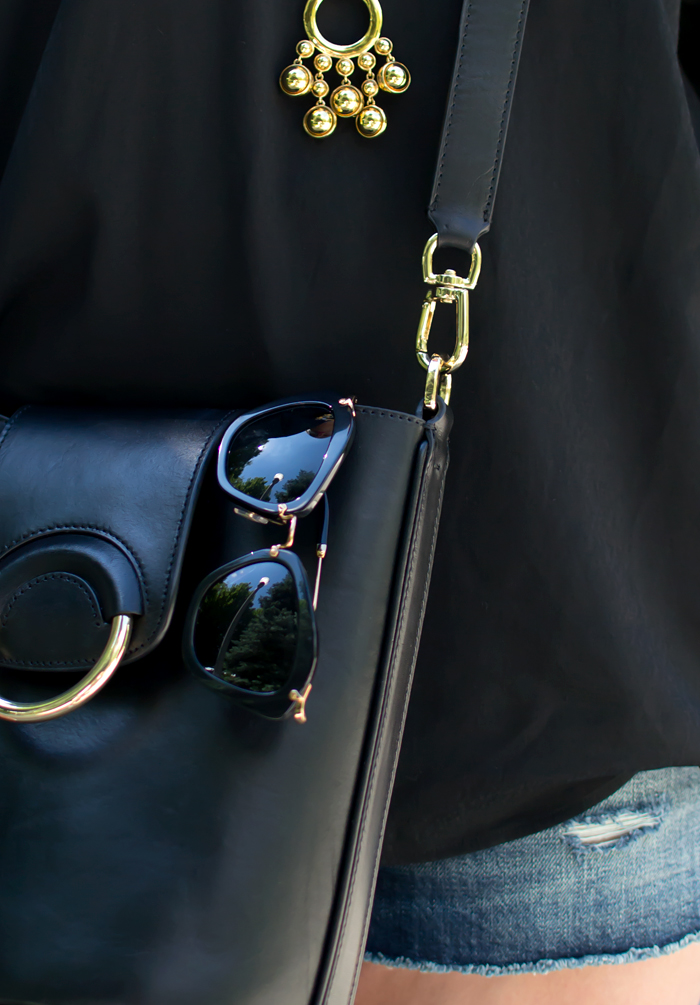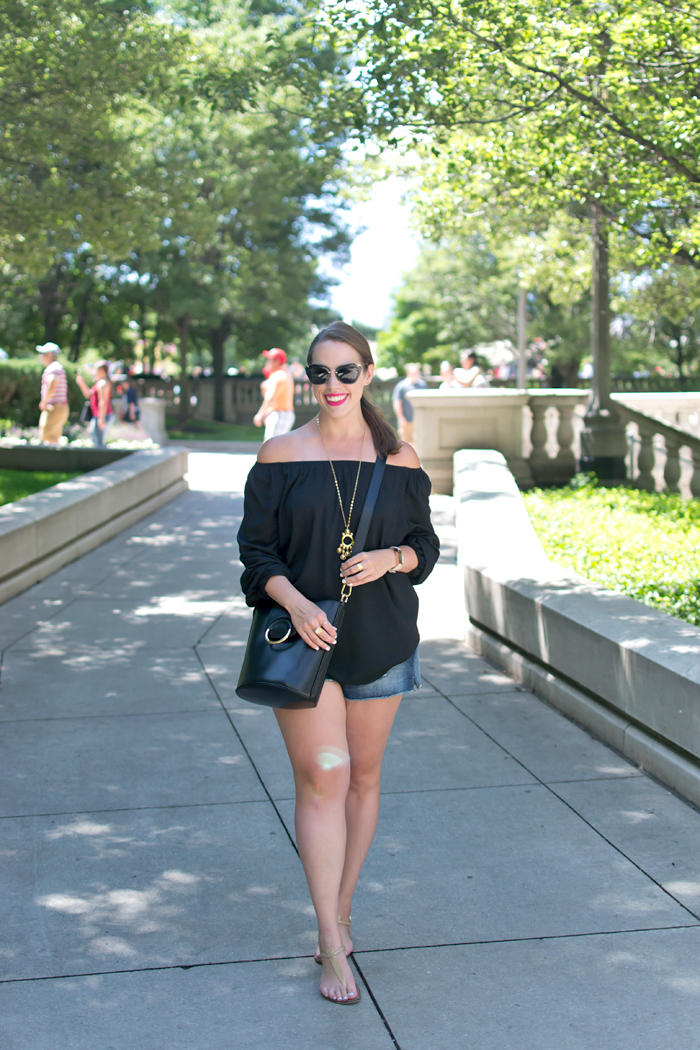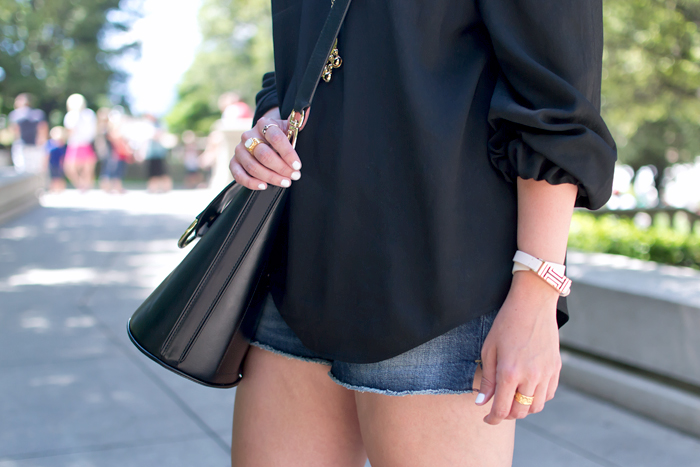 Top: Banana Republic (old, similar steal here and here)
Shorts: Gap (save an extra 40% off today with code EXTRA)
Bag: Banana Republic (similar steal and splurge)
Sunglasses: Miu Miu (borrowed from DITTO; sign up for a FREE month of their Endless Eyewear program with code BEDKNOBS to try them yourself)
Bracelet: Tory Burch x Fitbit (also on sale here)
Rings: Monica Vinader, c/o Julie Vos, Lulu Frost
Necklace: Lele Sadoughi (also on sale here)
Sandals: Sam Edelman