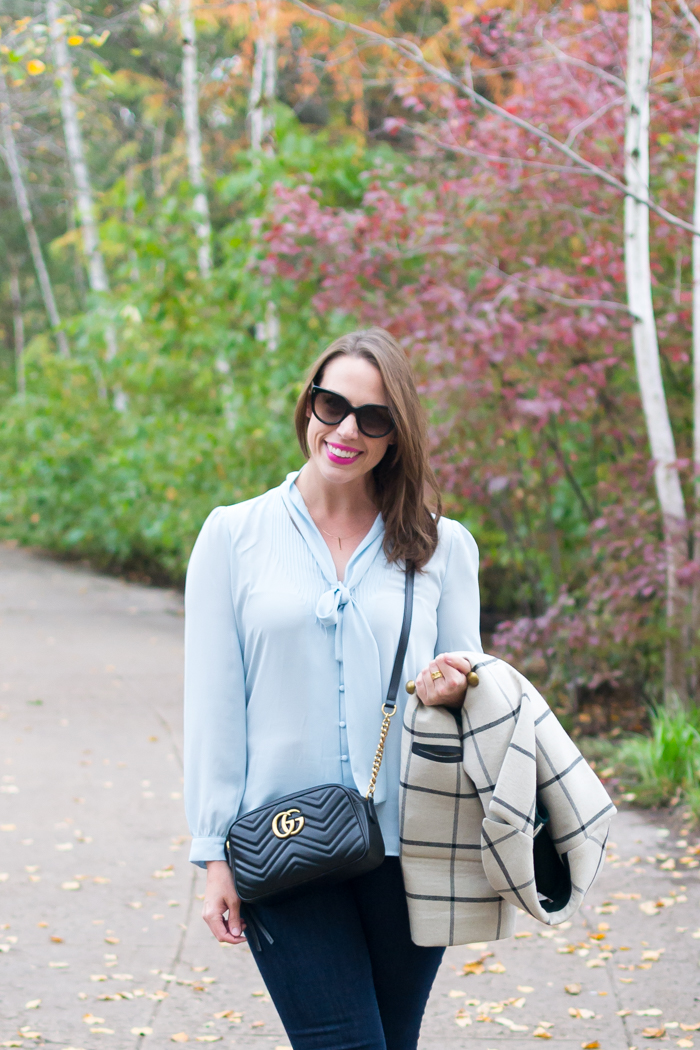 As I get older, I find myself drawn to unfussy, classic pieces that withstand the test of time — and honestly, those have really been the foundation of my closet and the items I wear over and over again. Take this Tory Burch coat, for instance. I added it to my wardrobe back in 2015 and I look forward to chilly weather every year so I can wear it again. The Prada sunglasses were my first designer pair and I still reach for them weekly. The bag? Well, we all know it's something I'll keep in my closet forever. That's not to say that I haven't made some sartorial missteps when curating my closet — I'm sure taking a look through the archives here will turn up some gems — but narrowing down my style and considering the longevity of each piece is not only a fiscally responsible decision, it's a sustainable way to shop. Long gone are the days of hitting up the mall to find a cheap "going out" top and a bauble to match, only to add them to the donation bag a few months later.
One brand that has quickly made its way into the "classic-pieces-I'll-keep-forever" category is AUrate. I introduced you to AUrate earlier this year, but I wanted to put the jeweler back on your radar this season when we're all looking at making bigger investments in our wardrobes and starting to think about gift-giving and receiving. AUrate is a lot like Warby Parker or Everlane in that the brand seeks to create more transparency in their industry by cutting out the middle man to bring direct-to-consumer fine jewelry at fair prices without sacrificing quality or style. All of AUrate's pieces are handmade in New York City by experienced jewelers and are guaranteed for life.
When I browsed AUrate's collection with my own wardrobe in mind, I knew I wanted to go with a gold necklace. I have a few dainty options, but nothing that bridged the gap between a luxe piece of jewelry and an easy-to-wear everyday piece. This 14k gold bar necklace nails it. I put the necklace on immediately when it arrived two weeks ago and I've been wearing it every day since. It's a moderate investment at $220, but it's one of those perfect pieces you'll treasure for years.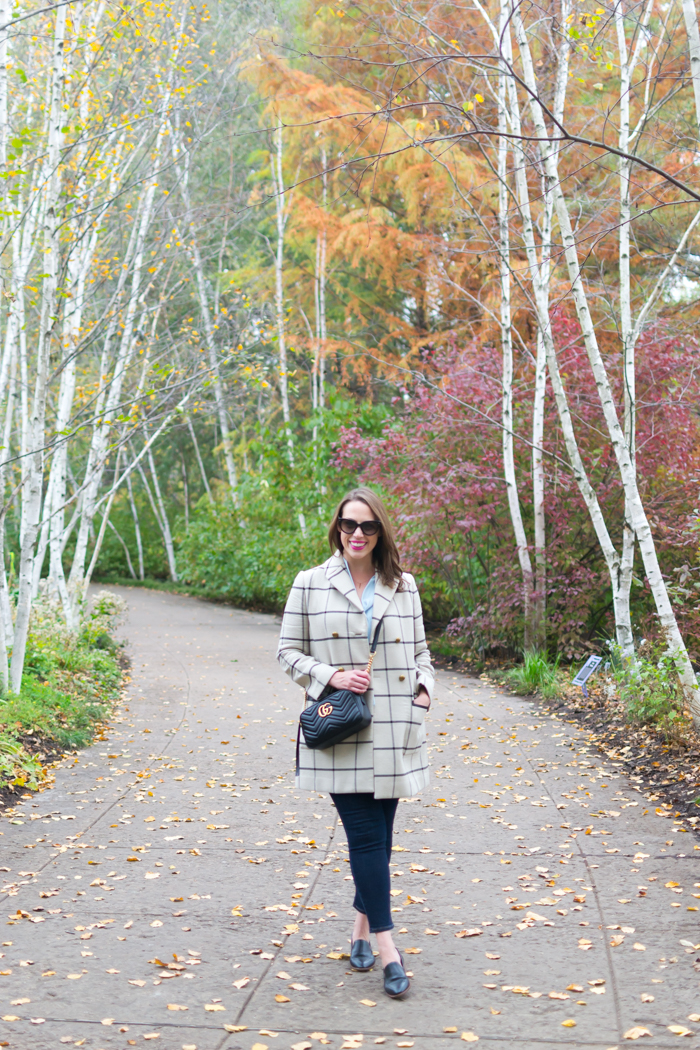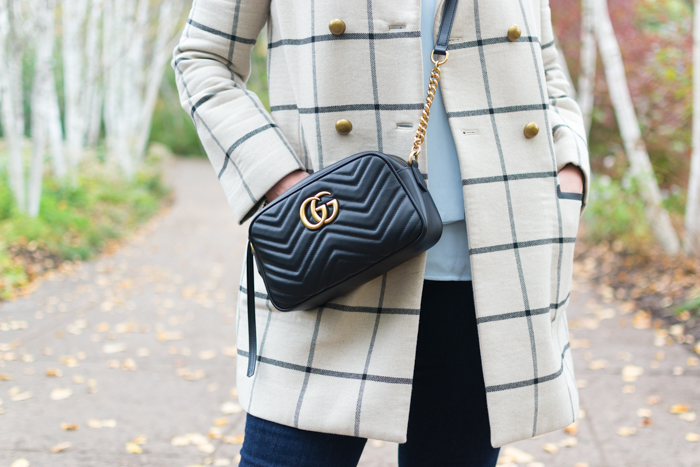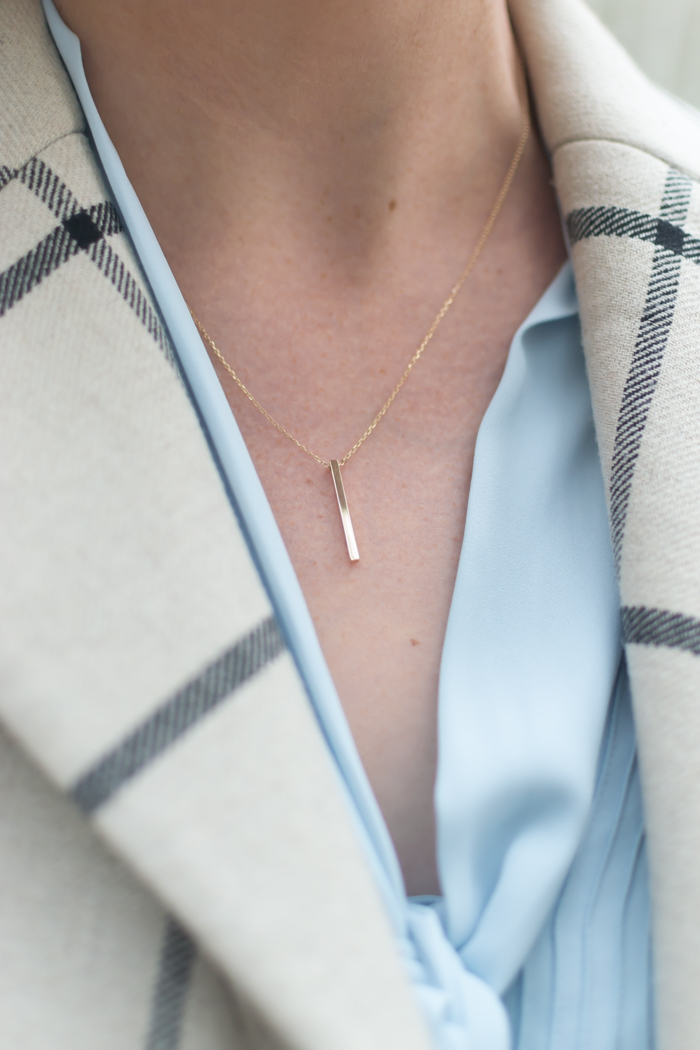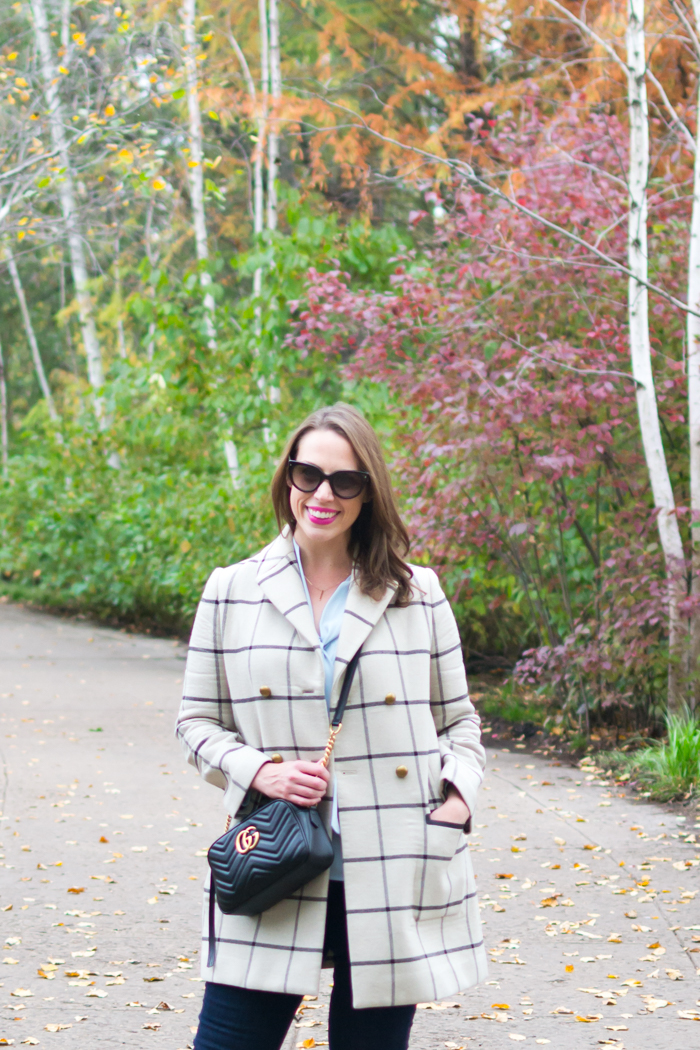 J.Crew blouse | Tory Burch coat (old; also love this plaid coat and this one) | Gap jeans | Madewell loafers (also available in velvet) | AuRate necklace (c/o) | Wigs here | Prada sunglasses (old; similar)

–
Thanks to AUrate for partnering on this post!