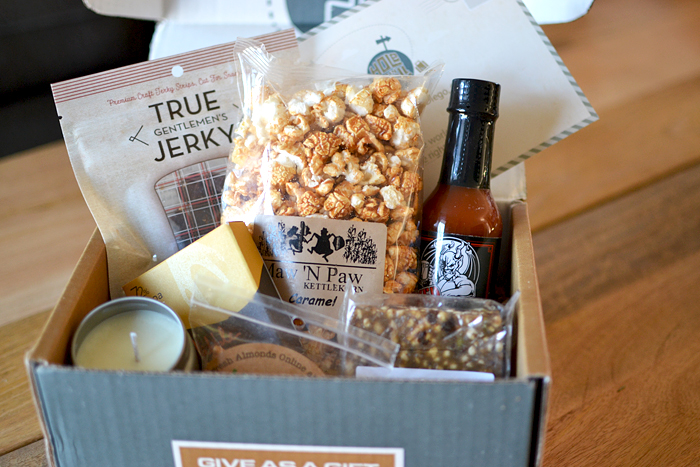 I came across the German word "fernweh" today. While there isn't a perfect English translation, it basically means a burning desire to visit locations you've never experienced before. And that's exactly how I felt when I cracked the seal of the latest subscription box to capture my fancy: Hole in Wall.
Hole in Wall is a bi-monthly subscription box that features unique, local items from the box's featured city. These items can range from snacks and condiments to candles and soaps, but they all have one thing in common. They're from local small businesses. In essence, you feel like you went to the farmers' market and had inside knowledge of the best booths to visit.
The December box featured San Diego, a city I instantly yearned to visit, thanks to the selection of food items and the candle that bears the city's name. The scents of surf, sand, and jasmine were just the thing to make me feel like I traveled across the country without having to leave my apartment.
For your own brush with fernweh, scroll down to see what was tucked inside my box and then enter to win the upcoming February box that will make you want to book a flight to Seattle! Good luck!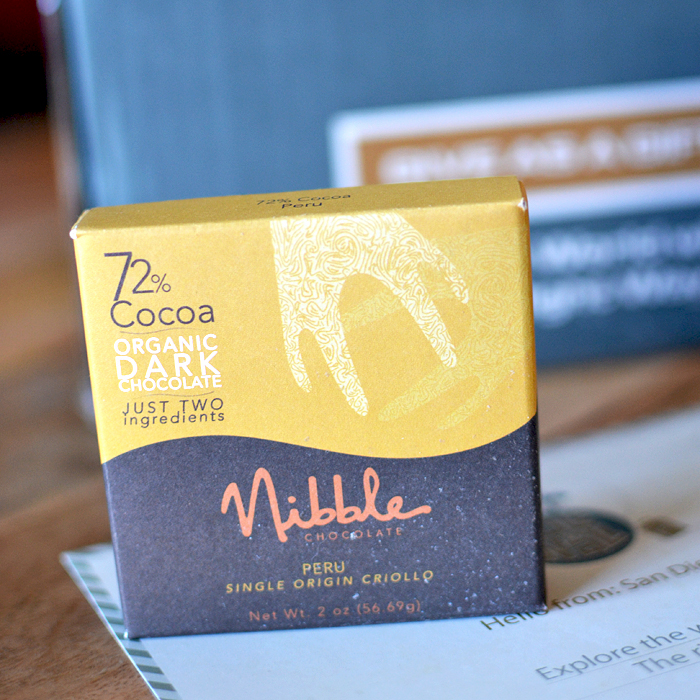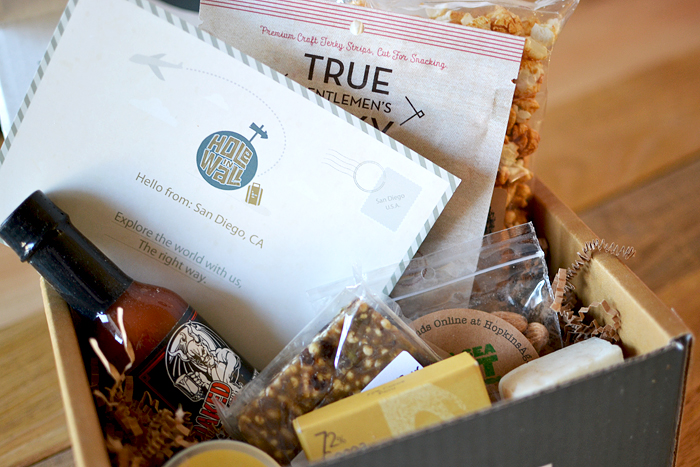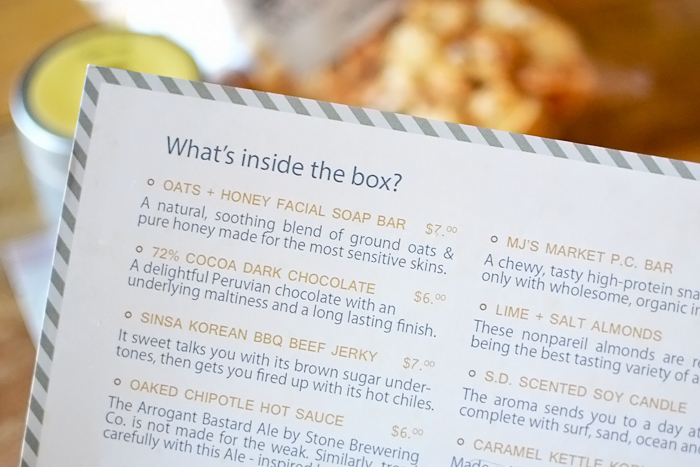 Hole In Wall is transparent about the cost of the items inside. You'll find product descriptions and prices enclosed. Here's what was included in the San Diego box:
Oats + Honey Facial Soap Bar, $7 (brand packaging wasn't included on this one)
Total value: $43.75
Price: one box = $35; three boxes = $32.50 each; six boxes = $30 each
Even with $7 shipping per box, you're getting your money's worth — along with the smug knowledge that you scored some of the city's best under-the-radar finds.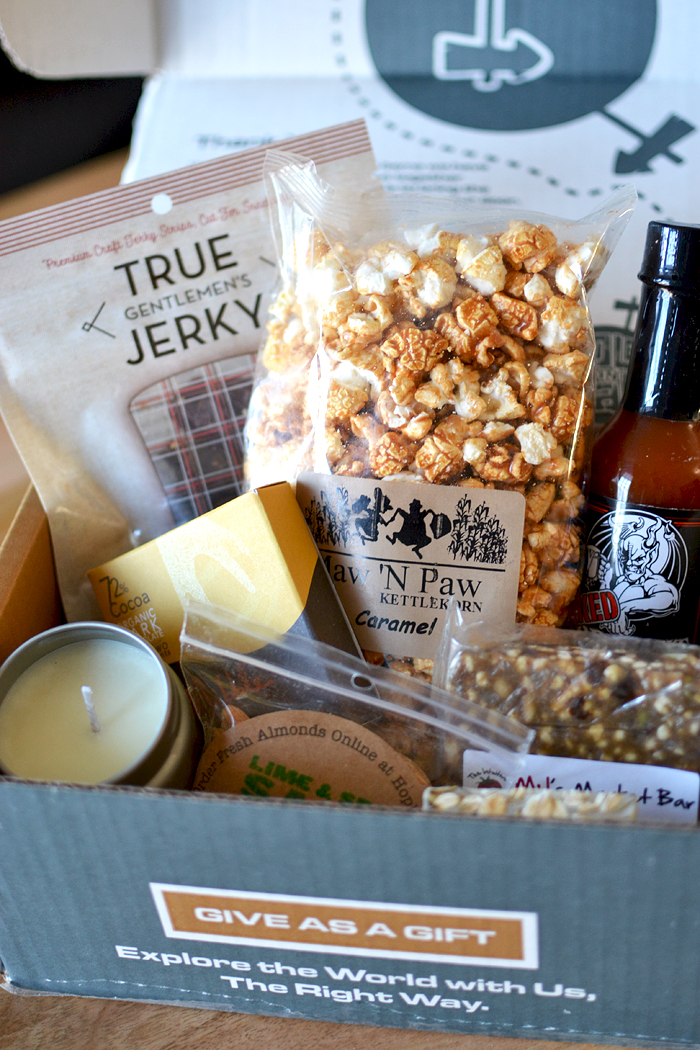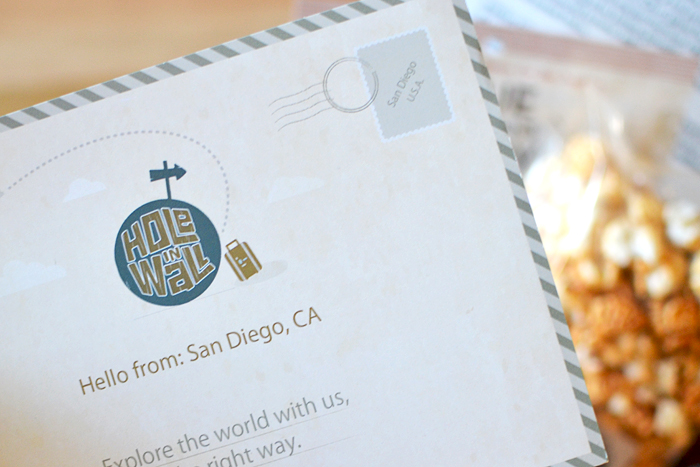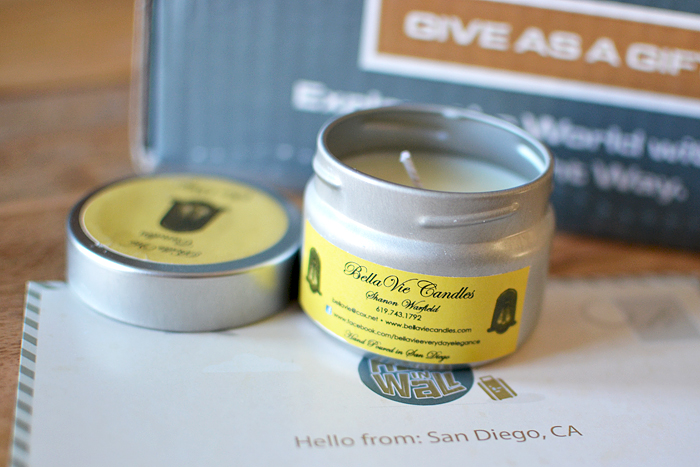 Enter to win the February box featuring Seattle!
This giveaway is open to U.S. residents. Good luck!