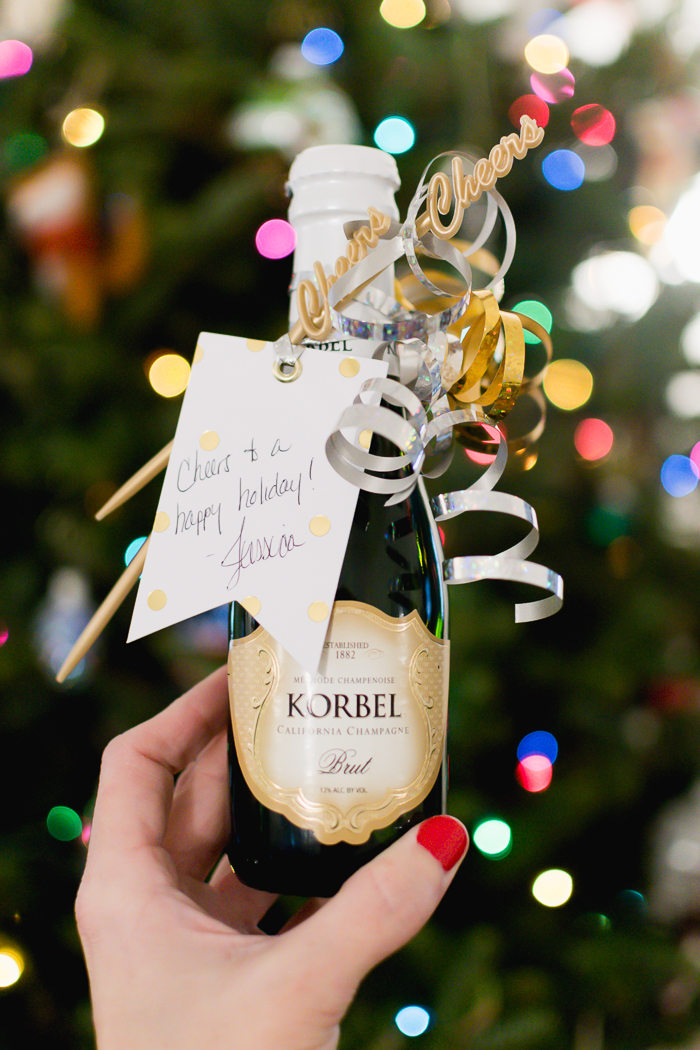 I can barely believe we're in the holiday home stretch with just six days to go until Christmas! I wrapped up my shopping on Saturday, but it feels like there's always someone I neglected to shop for and with time running out to meet shipping deadlines, I need an easy go-to gift that I can put together in just a few minutes. Behold: the festive booze. I'm actually giving these mini bottles of bubbly to my coworkers today and thought the idea was worth sharing if you have any last-minute gift exchanges to partake in. (If you like the recipient enough, spring for a full-size bottle.)
Everything you need (alcohol excluded) is available on Amazon Prime if you're not keen on going to the store the week before Christmas:
Mini Bottles of Champagne (Korbel looks just like the champagne emoji, which is a bonus!)
Write a cheerful message, add plenty of ribbon, and tuck in the stir sticks. Ta da! An Instagram-worthy gift that cost a few bucks.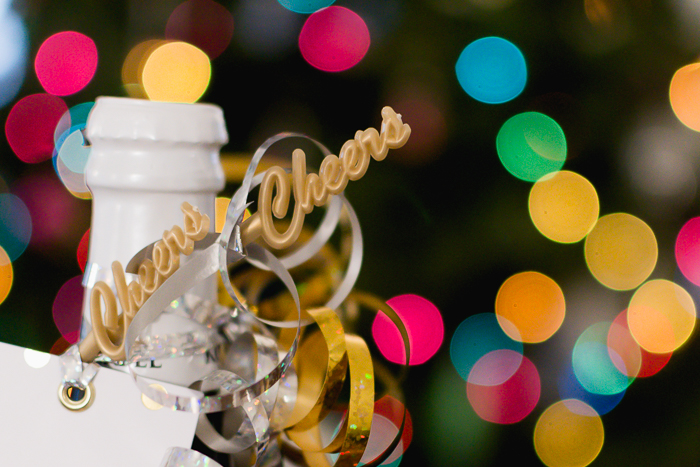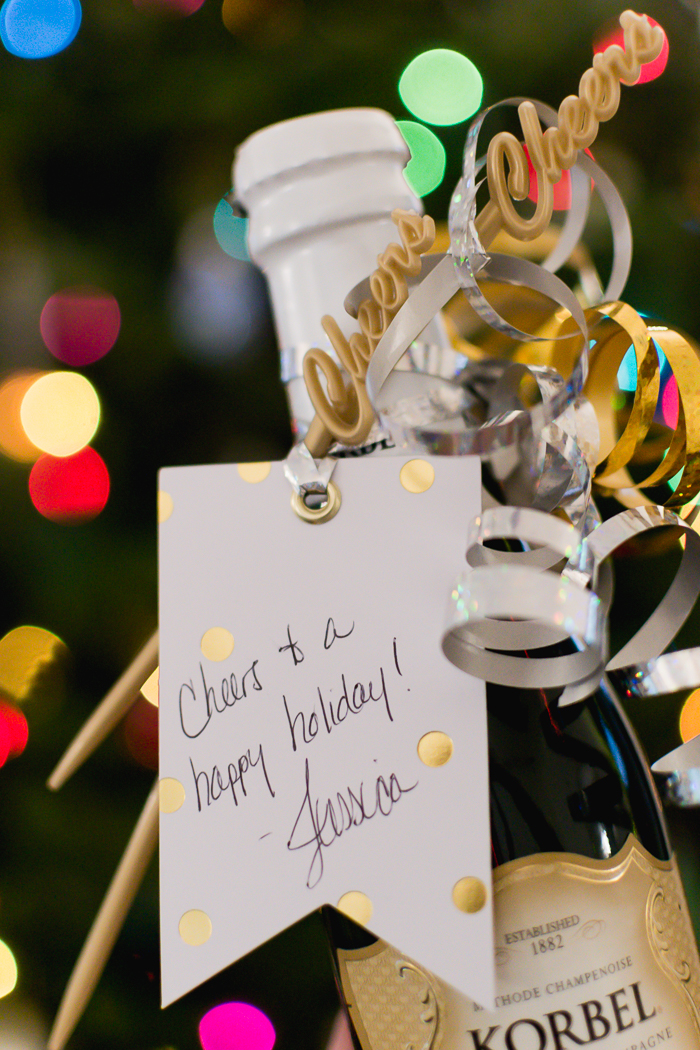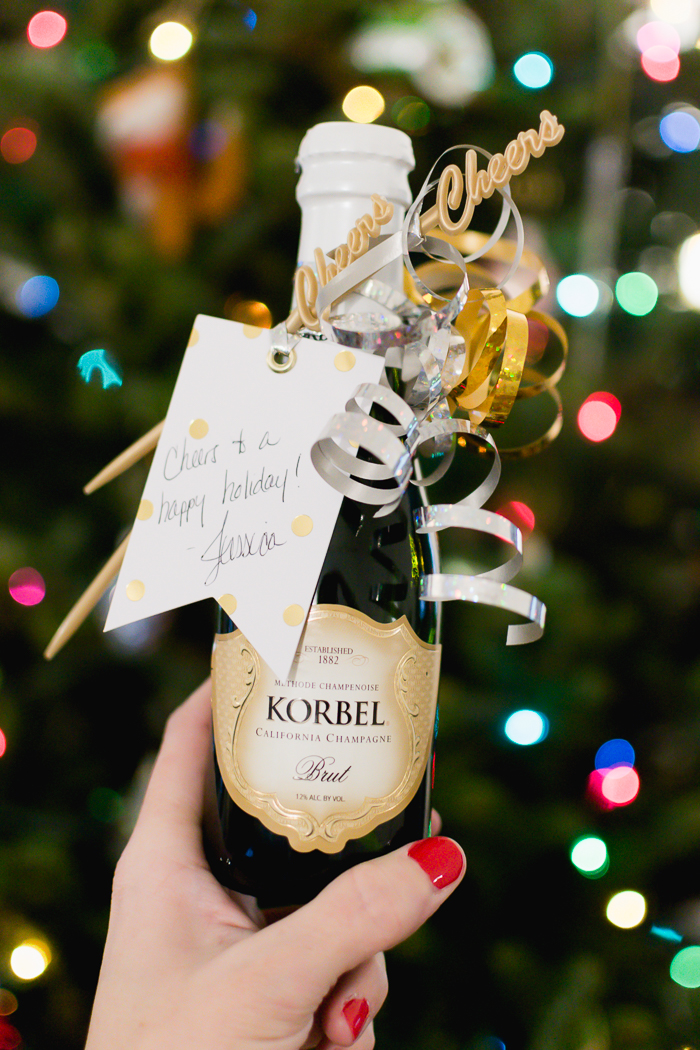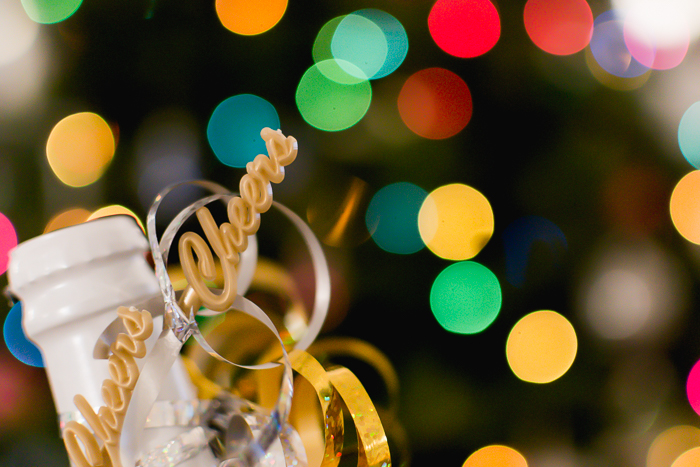 –
Let's keep in touch!  Instagram / Facebook / Pinterest / Bloglovin'