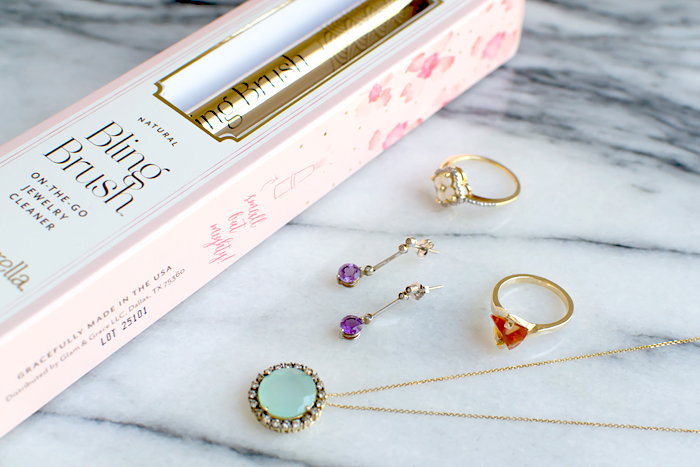 As often as I talk about jewelry and choosing pieces with longevity, I rarely talk about keeping your collection pristine. Wearing your favorites is usually enough to keep tarnish at bay, but it doesn't do anything for the soap residue and dust particles that can make jewelry lose its luster. Enter the Bling Brush by Baublerella.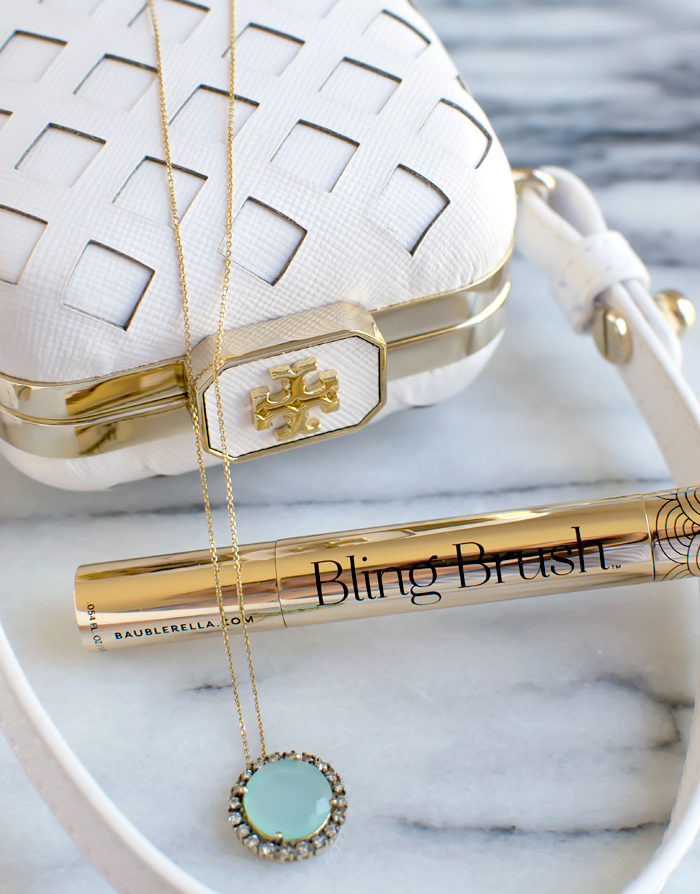 The Bling Brush is an all-natural jewelry cleanser that comes in a mascara-size tube. The convenient size makes it easy to tote on vacation or tuck into a handbag. It also makes a perfect gift for a newly engaged gal obsessed with keeping the sparkle in her stone.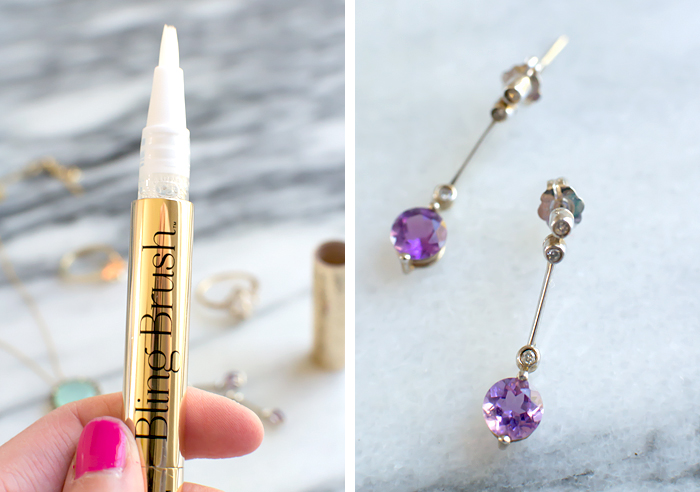 Simply twist the bottom of the tube to dispense the cleaner and get to work. It's safe to use on both fine and costume gems.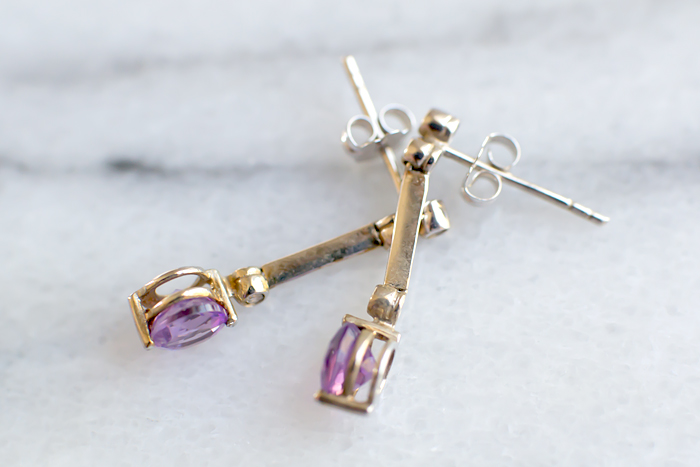 To put the Bling Brush to the test, I sifted through my jewelry box for the most tarnished piece and turned up this pair of amethyst and diamond earrings. (I'm actually embarrassed to admit that I haven't worn these in awhile. They were a gift from my parents that took a backseat to oversize costume gems in recent years.)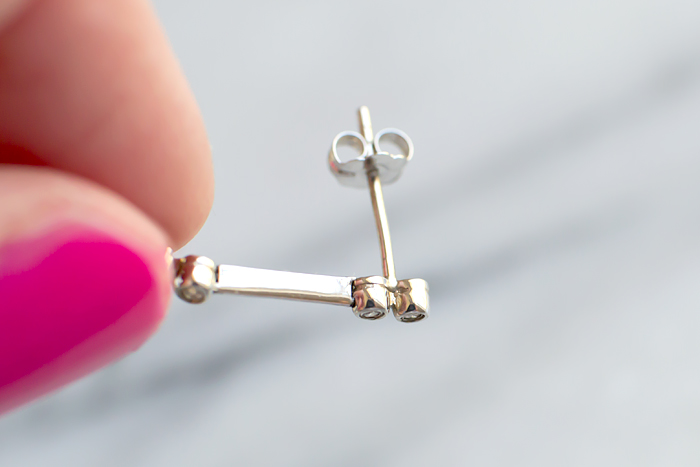 It didn't take long to erase years of buildup with a few quick swipes of the Bling Brush. After wiping the excess jewelry cleanser away with a soft cloth, the earrings looked new.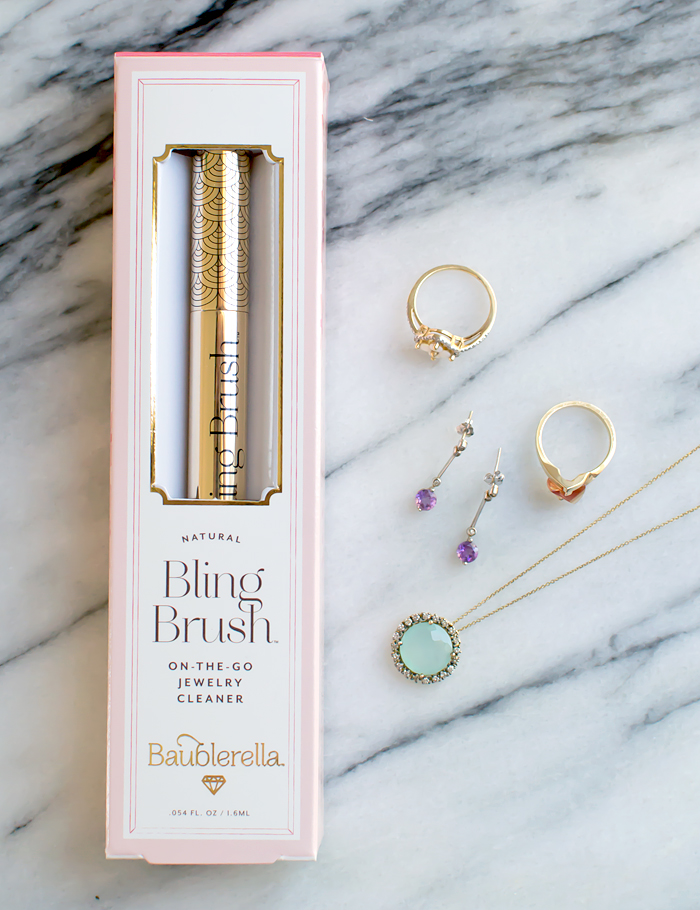 Bottom Line: Love it. It's much more convenient–and chic–than using those cleansing tubs. It is on the pricier side, setting you back $16 plus $5 shipping, but the portability is worth it. Baublerella also makes a cleansing glove for precious metals, which comes in at $12.
***
In partnership with Baublerella.