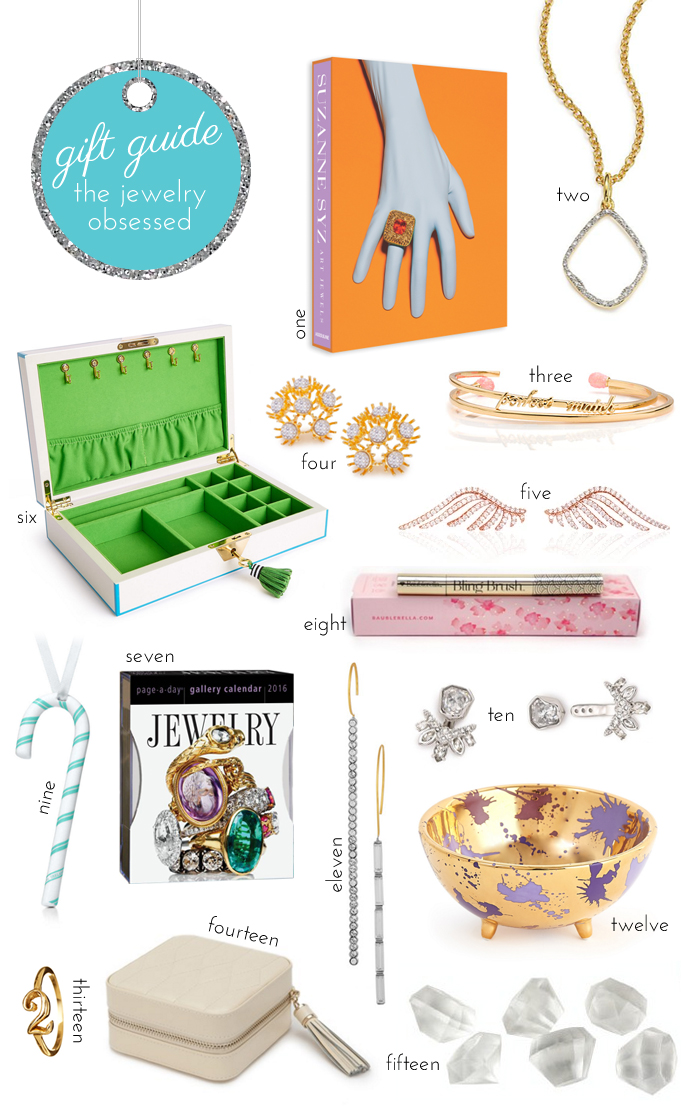 ONE | TWO | THREE | FOUR | FIVE | SIX | SEVEN | EIGHT* | NINE | TEN | ELEVEN | TWELVE | THIRTEEN | FOURTEEN | FIFTEEN
By this time of the year, I'm usually complaining about the hustle, bustle, and stress that the holidays bring. Not this year! I've been working on "The Ultimate Guide to the Holidays" to present to Dave in a few weeks. It's an itinerary full of holiday cheer and excitement to make it the most magical time of the year, goddammit. Our festivities will kick off at Chicago's Christkindlmarket on Nov. 20, but I couldn't wait that long to start babbling about the holidays here. Besides, it seems I'm already behind. According to the National Retail Foundation, 40% of people started holiday shopping before Halloween.
I'd like to start this year's gift-giving with my personal favorite: a guide for the jewelry obsessed. Obviously. Purchasing jewelry for the magpie on your list is a no-brainer, but it can be difficult to select baubles for another person. If you're not sure what to buy, try a pretty catchall for her gems (I have this budget option and love it), a Tiffany & Co. Christmas ornament (that coveted blue box!), or a diamond ice cube tray (a great option for impersonal gift exchanges).
You can find these and other gift ideas on my Holiday Gift Ideas Pinterest board. I'll continue to add items throughout the season!
*Read my Baublerella Bling Brush review here. It would be a fantastic stocking stuffer!