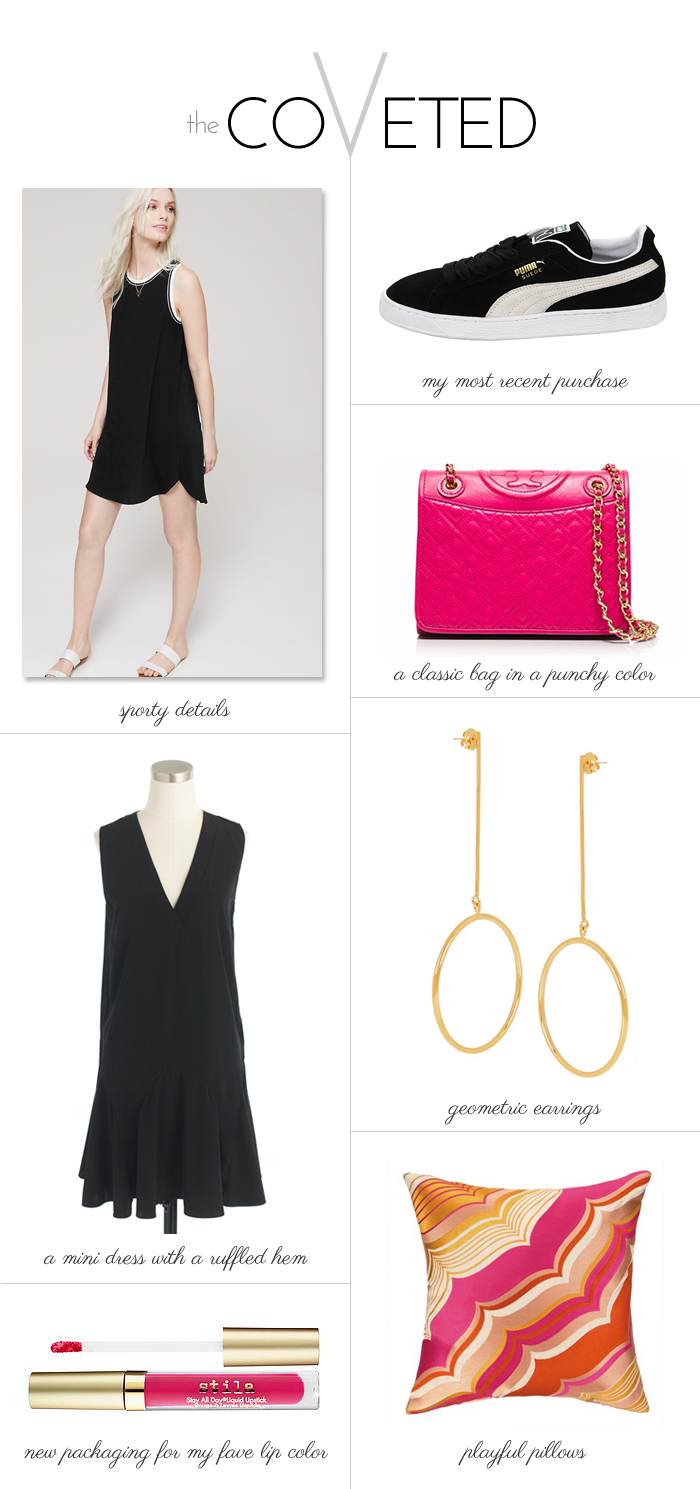 This week, I'm coveting:
Sporty details on this dress from LOFT. It's such an easy piece to throw on with a pair of slides before heading out for the day. I'm also curious to try on this dress in white. The back detail looks so pretty.
My most recent purchase: a pair of black Puma sneakers. I can finally cast aside my crutches and go full weight-bearing on my boot for two weeks. After that, it's sneakers for this gal for another four weeks. I picked up the black pair to mix and match with black and white ensembles for workdays and weekends. I'm also looking for a pair of white slip-on sneakers. I have these in my shopping cart, but I'm open to alternatives. I just don't want to spend too much on something I probably won't wear often.
This magenta ladylike bag. It's on sale for $325, which is currently out of my price range, but I really wish it wasn't. I keep thinking of how fantastic it would look with my green winter coat.
These incredible geometric earrings. They're huge and I love 'em.
An easy black dress. Has anyone tried it on yet? It looks like it could be one of J.Crew's hidden gems.
Stila's glam new packaging for my favorite lip color.
Playful pillows. I'm on an apartment redecorating kick and have already picked up a new rug and ordered a coffee table. New couches are a bit out of our budget right now, but that doesn't mean we can't spruce things up with a new set of pillows, right? This pillow from West Elm has the same colors as the Trina Turk version at a wallet-friendly price.