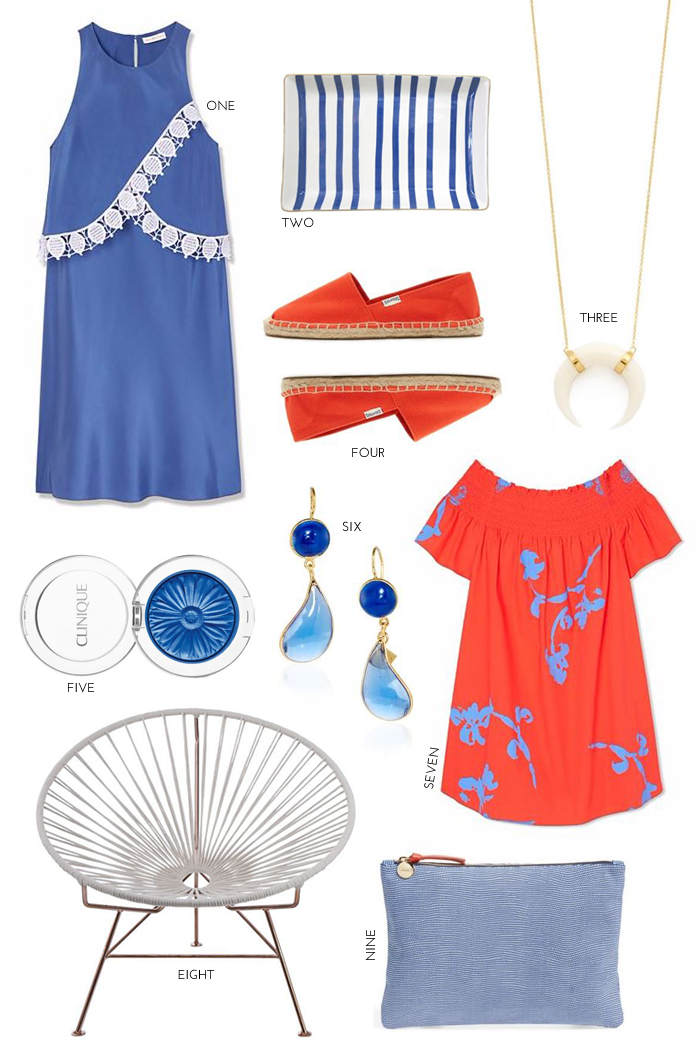 ONE | TWO | THREE | FOUR | FIVE | SIX* | SEVEN** | EIGHT | NINE
*I just love these candy-colored drops from the Loulou de la Falaise jewelry collection. They're only $150 and come in a variety of color combinations. They're also available in clip-on versions for those of you without pierced ears.
**This is at the top of my wish list. Not only am I crazy about the off-the-shoulder silhouette, I love the blue flowers against the vibrant poppy background.