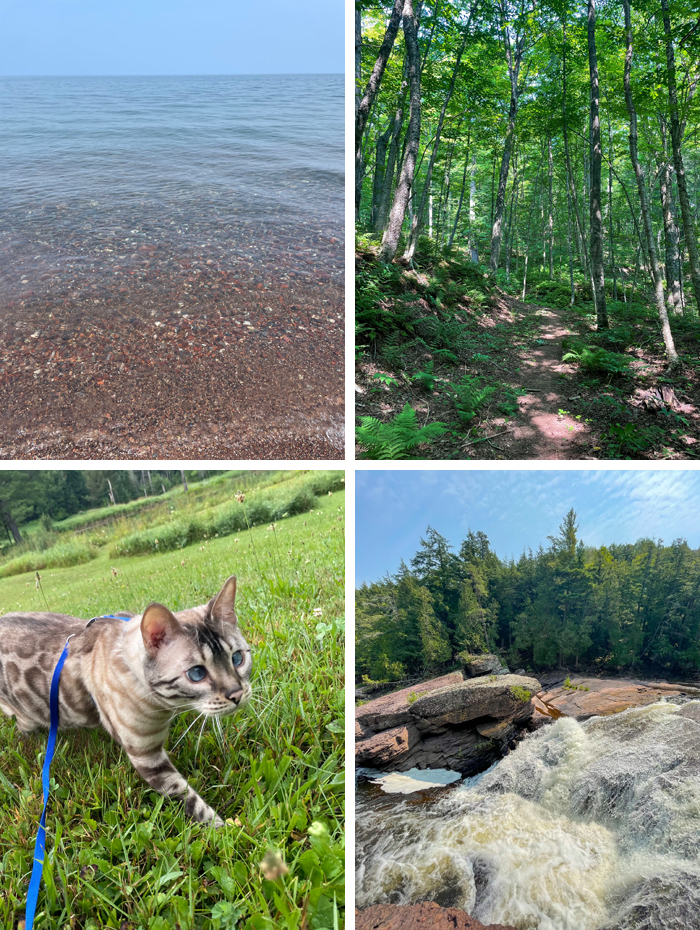 Above: A few snapshots from our weekend trip to Northern Wisconsin to visit my parents and an afternoon of hiking in the Upper Peninsula. Lily loved being outside!
This pumpkin pie with a cake-like crust and crumble topping has me eager for fall baking!
Bring a touch of pink to your home decor.
Making a strong case for floor-to-ceiling green tile.
Yes, you should probably clean your pillows.
I'm daydreaming about this ladylike bag in the most perfect shade of brown.
I adore that the owners of this home kept that bold tile arch!
Say goodbye to incandescent bulbs (for most uses). I know not everyone likes LEDs, but I'm a fan. Just take your time researching and trying different brands to find the best temperature and brightness for you.
Loving the red and lilac floral print on this skirt.
Extreme heat really does make you feel more irritable.
–
Let's keep in touch!
Instagram / Facebook / Pinterest / Bloglovin'
Thanks for visiting! As a reminder, I may earn an affiliate commission if you buy an item through my links. This is at no cost to you. I appreciate your continued support!