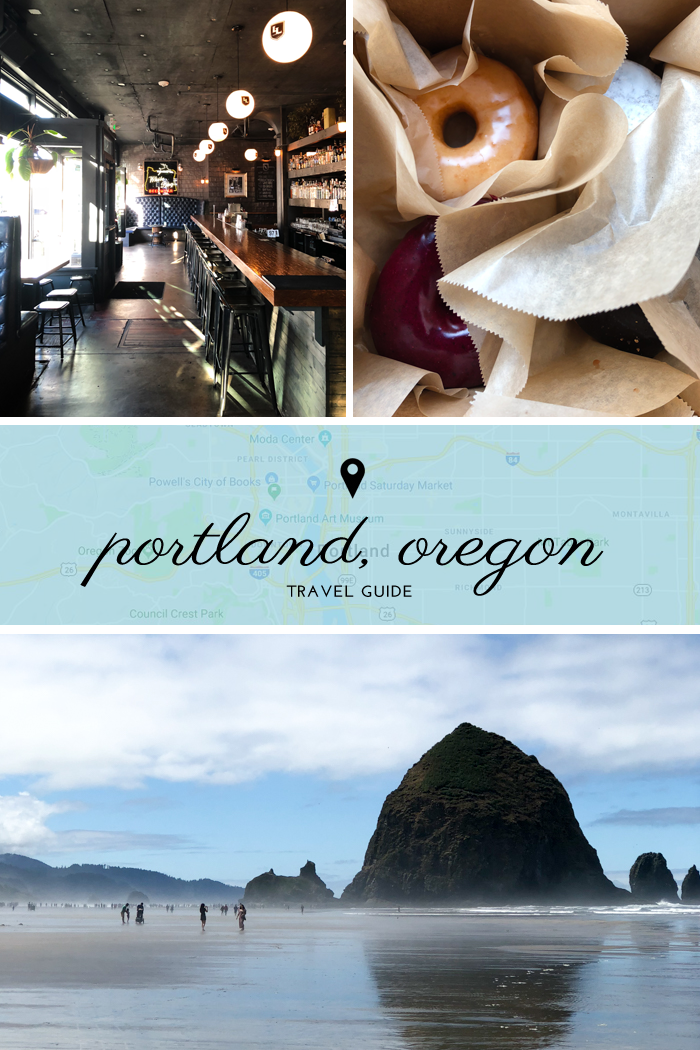 Portland was never on my list of must-visit travel destinations, but when Dave's company sent him there to assist with an office move, I jumped at the chance to visit the city since his flight, his meals, the hotel, and the car would be paid for. Sure, he had to log hours at work, but that was a minor inconvenience when we still had every evening together and most of the weekend to explore. And after just a few days, I was smitten with Portland. I went on the trip with the misconception that Portland would have a granola-crunchy-hippie vibe, but that wasn't the case. I mean, sure, there's legal marijuana and plenty of Birkenstocks, but it's a vibrant city that's pulsing with creativity. That doesn't even take into consideration the majestic coastline a short drive away, the beautiful Columbia River Gorge, and Mount Hood's stunning addition to the skyline. I didn't expect to be blown away, but I was and I'd love to visit again — but this time without any work requirements for Dave! Below, you'll find photo highlights from the trip and a list of the things I recommend that you add to your own Portland itinerary.
STAY
We stayed at Hotel Rose, which is a Staypineapple property. While the room decor was eclectic and not in a good way (it felt like it was a newly acquired hotel that hadn't yet been redecorated, but I don't think that was actually the case), everything else about the stay was wonderful. Those staffing the front desk were exceedingly helpful, and they even set out pineapple cupcakes for an afternoon snack. The location was perfect for walking to just about everything we wanted to do. However, my favorite part was the bedding. Staypineapple properties have a separate duvet for each guest, so you kind of wrap yourself into a taco with it while you sleep. We first experienced that sleeping arrangement when we were in Denmark and it's nothing short of amazing to snuggle into your own cloud. Plus, your partner can't commandeer your half of the covers.
EAT & DRINK

DO
SHOP
Portland has a great selection of stores, even though I didn't make it to nearly as many as I would have liked. Of course there was the requisite stop at Powell's Books, the world's largest independent bookstore. You could spend hours getting lost in there, browsing the aisles (and multiple floors) of new and used tomes. I loved Canoe, where I purchased a beautiful glass bowl made by Portland artist Lynn Read. Of course I also went to Schoolhouse Electric where I wanted to buy just about everything in the store. We bought these sconces for our living room before we visited the store in person and the craftsmanship is incredible. I've been a bit of a Schoolhouse fan girl ever since and it was fun to see everything on my wish list in person. (It's all amazing. Obviously.) I also went to Jacobsen Salt Co. when I was in the neighborhood and procured garlic-infused salt (use it as a finishing salt), habanero-infused salt, and sea salt licorice. The Portland Japenese Garden has a nice gift shop with locally made pottery, of which I purchased a small decorative bowl.
–
Let's keep in touch!  Instagram / Facebook / Pinterest / Bloglovin'