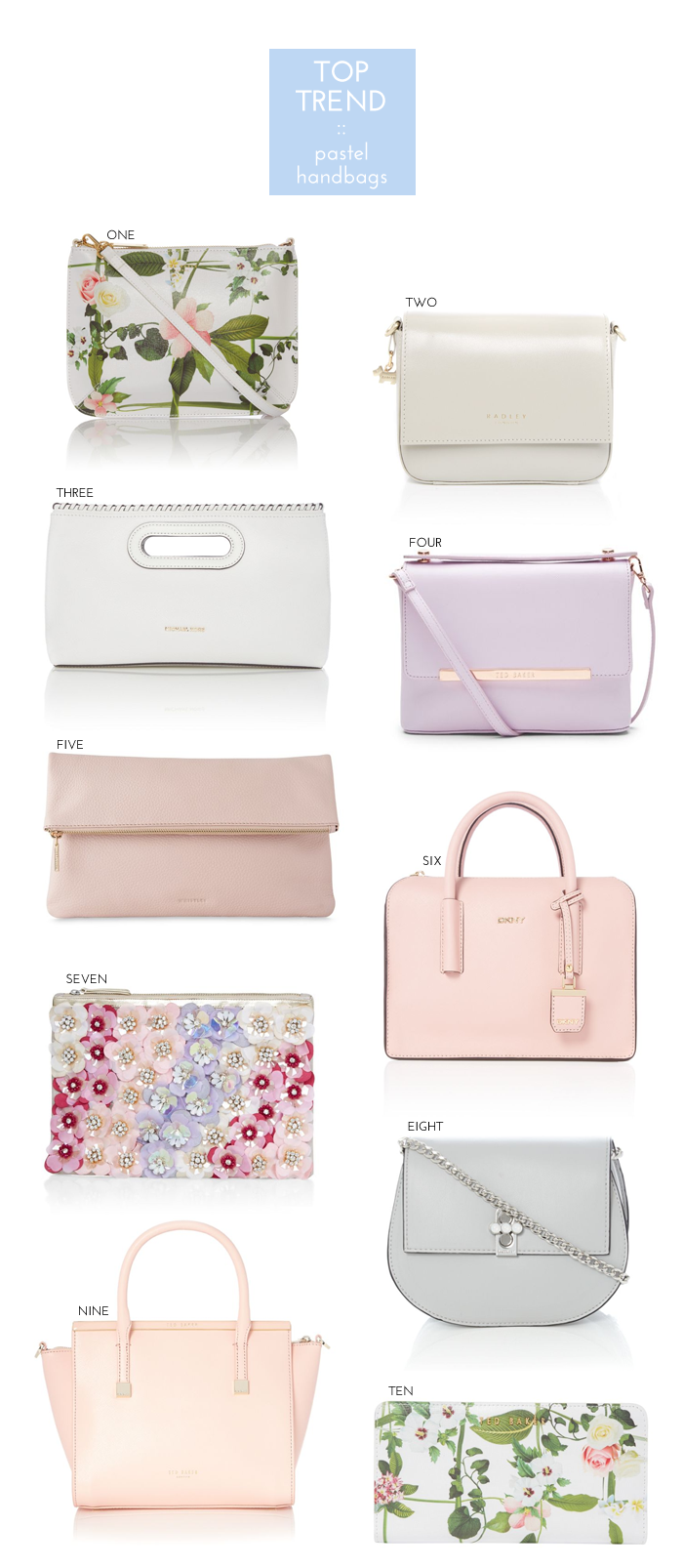 ONE | TWO | THREE | FOUR | FIVE | SIX | SEVEN | EIGHT | NINE | TEN
Spring weather has been absent from Wisconsin after the unseasonably warm temperatures we experienced in February and March. I suppose we had it coming, but it hasn't stopped me from yearning for springlike accessories to beat the why-won't-winter-end? blues. My suitcase for Denmark and Belgium is full of sundresses, pastels, and florals; and I'm optimistic that Mother Nature will take pity on me. (I grudgingly threw in a sweater and a pair of jeans juuust in case.) If not? Well, at least there are candy-colored accessories, like these gorgeous handbags, to keep me in sunny spirits.
***
This post is in collab with House of Fraser, but my unapologetic love of warm-weather clothing and accessories is all me!