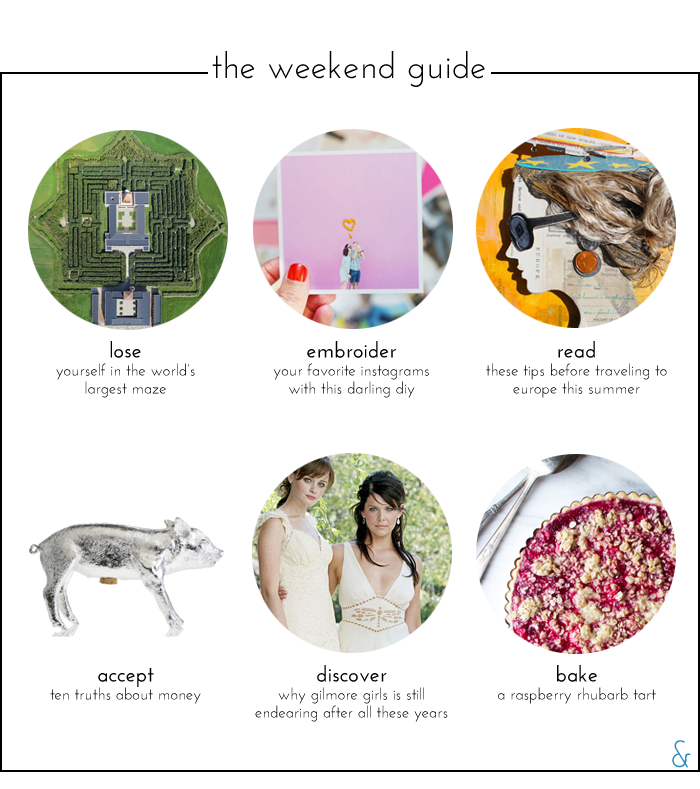 LOSE
If you need another reason to add Italy to your must-visit list, you can now wander around the world's largest maze.
EMBROIDER
Add a tiny embroidered design to your Instagrams to make them even more special.
READ
Europe has been in the news quite a bit this summer. Read these tips before boarding your transatlantic flight.
ACCEPT
Ten truths about money. (Thanks to Rachelle for linking to it last week!)
DISCOVER
This article ponders the reasons we still love Gilmore Girls, even though it has been off the air for eight years. I'm thinking of starting the series from the beginning just so I can listen to the Gilmore Guys podcast with the episodes still fresh in my mind.
BAKE
Put that summer produce to good use with this raspberry rhubarb tart. Although, if you're afraid of bears, you might be better off with a classic strawberry rhubarb pie.