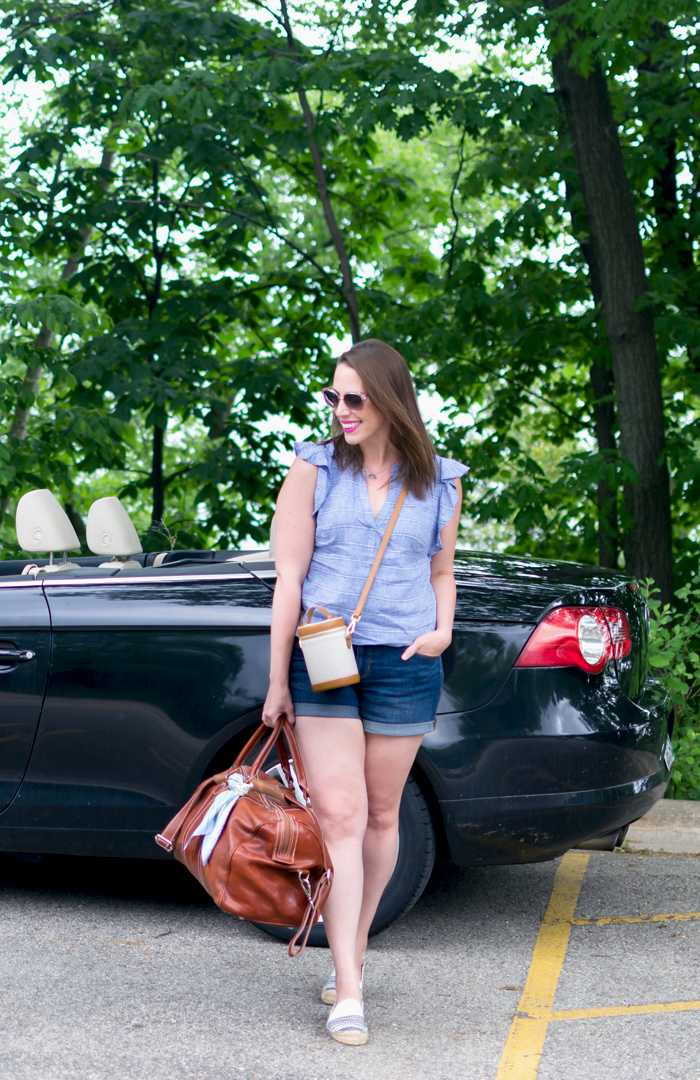 It's no secret that we love to travel and now that it's finally summer, many of our favorite destinations are just a drive away. Few things are more freeing than hitting the open road with the windows rolled down and wind blowing through your hair, leaving the stress of work miles and miles behind. It's as easy as picking the destination, researching quirky roadside attractions and detours along the way, and putting pedal to the metal (in a responsible manner, of course).
If an iconic American road trip is on your agenda this summer, you'll need to prep your car for the journey. I recently had the opportunity to partner with Theisen's, a Midwest retailer specializing in home, auto, and farm goods, to get my car ready for road trip season. The retailer has great prices on everything you need to keep your car looking good and running smoothly, along with essentials to improve your road trip experience before you pull out of the driveway. Read on for must-dos and must-haves for your highway hiatus.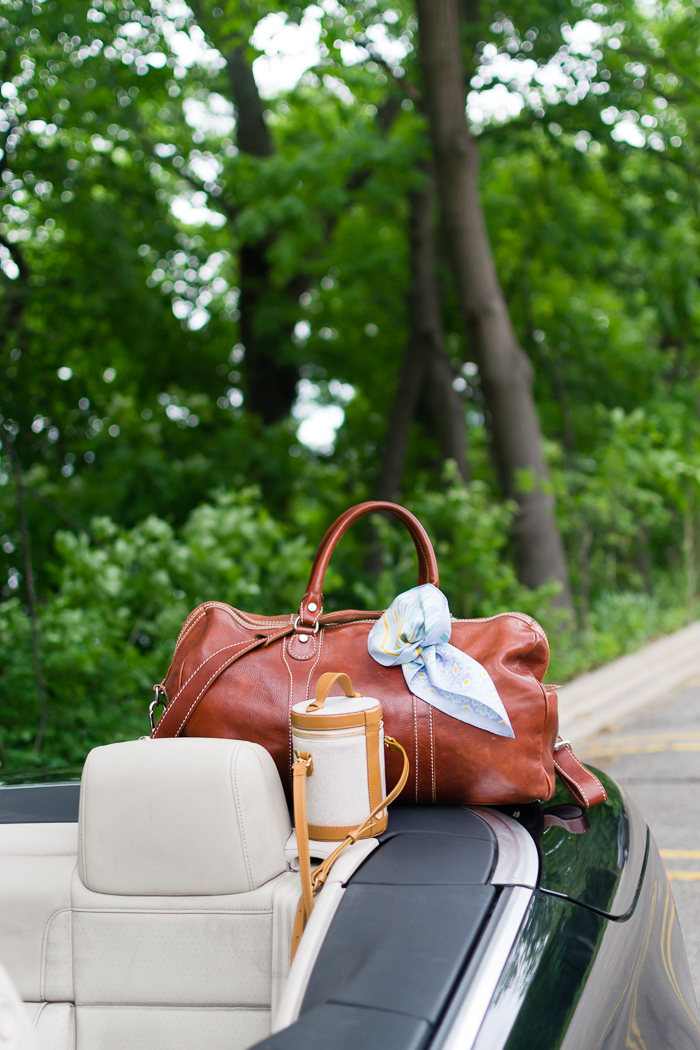 GIVE YOUR CAR A CHECKUP

Keep your vehicle in optimal shape on the road by proactively giving it a once-over before you embark, making it less likely that you'll have to deal with a roadside hassle along the way. Here's what you'll want to address: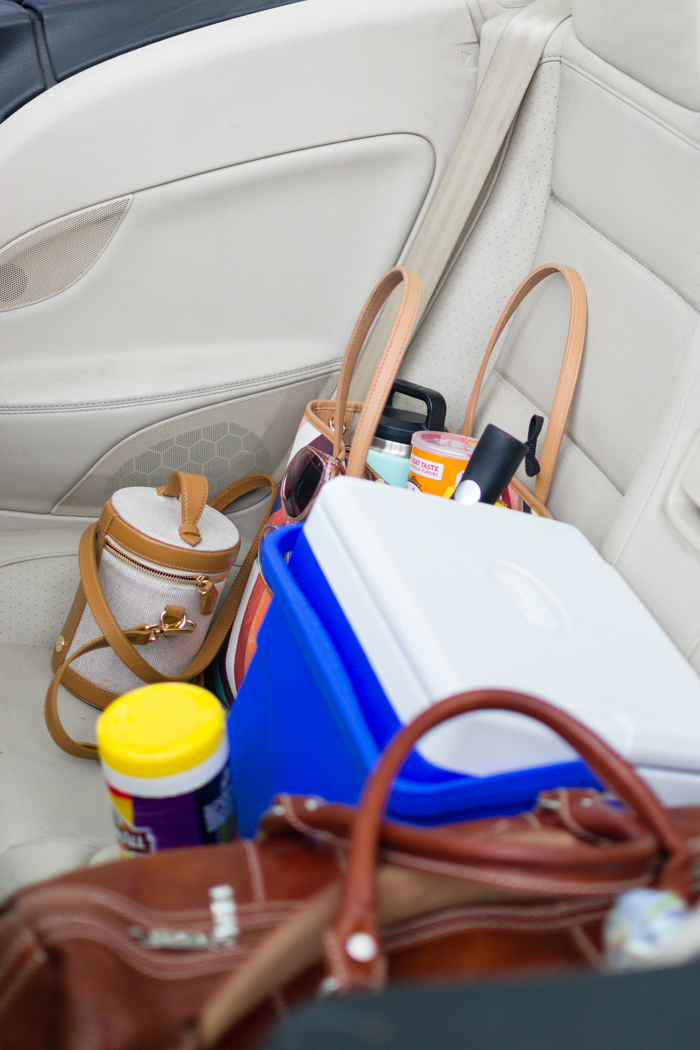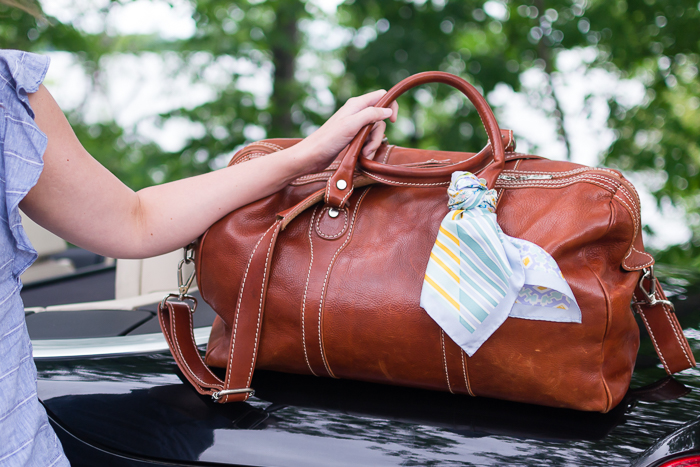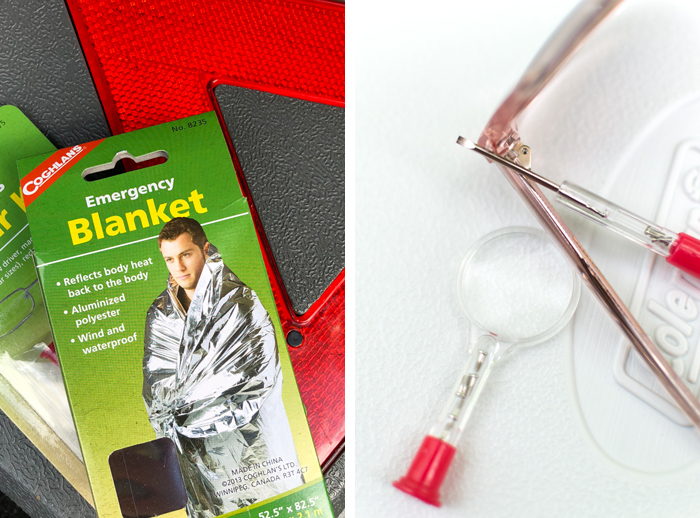 BUILD A CAR EMERGENCY KIT
Years ago, my dad bought a car emergency kit for me as a Christmas present. I'm sure I rolled my eyes at what I perceived as an overprotective gesture, but I have to say that it's one of the gifts I'm most grateful for — and one that I'm grateful for never having to use — although I probably should have when my car was stranded on the interstate after a mechanical fluke. I've since added roadside assistance to my car insurance plan, but that's not a substitute for having a true car emergency kit in tow. Here are some of the items you'll want to have in your summer emergency kit:
Spare Tire – Double check your spare tire and ensure the tools necessary to change a flat are in the correct location.
Emergency Signals – Make sure your car is visible by using road flares, reflective emergency signs, or neon ties. Only use your emergency flashers when you hear approaching vehicles so you don't waste gas or battery power.
Jumper Cables – Choose jumper cables that are at least 16 feet long in case the person jumping your car is parked behind you.
Tire Sealant – Don't let a flat tire strand you on the side of the road. When your car signals low pressure, find the leak and use an emergency tire sealant as a temporary fix until you arrive in the next town.
First-Aid Kit – You don't know what might happen in a minor accident and it's best to keep a first aid kit and medications on hand just in case. Also, include an eyeglass repair kit to fix any minor mishaps or loose arms on your prescription lenses or sunglasses.
Emergency Blanket – Check the camping section to find emergency preparedness items, such as a reflective blanket.
Flashlight – Keep a battery-free, wind-up flashlight in your car. You can also use this for light inside the passenger cabin to catch the attention of oncoming vehicles.
Battery-Powered Radio – You might be tempted to just use the radio in your car, but that will drain your car's battery. Instead, pack a small battery-powered radio and extra batteries to listen to emergency warnings and road conditions.
Food – This will be covered below, but you'll want to have some nonperishable snacks like energy bars, granola, and dried fruit. You know, more than just candy!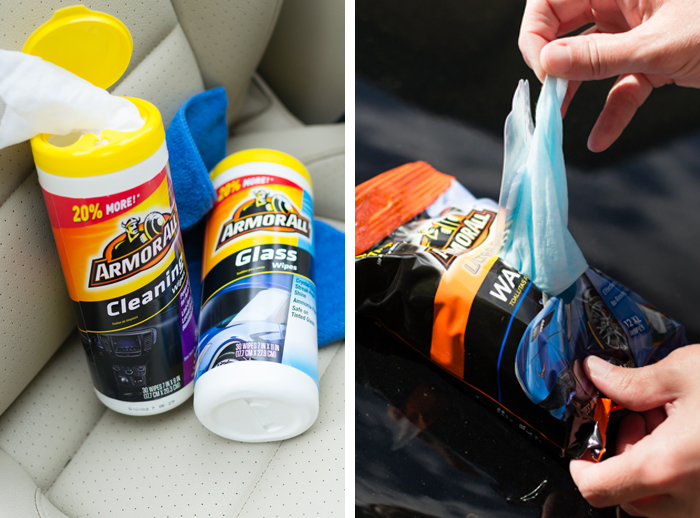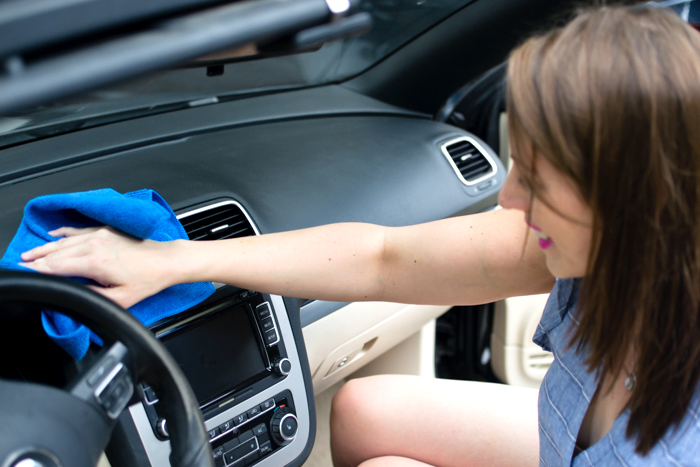 CLEAN YOUR RIDE
You're going to be spending a lot of time behind the wheel on a road trip, so give the interior a thorough wipe down and vacuum the floors before you hit the road. The following items will get your car in pristine condition, and all of the wipes listed below fit easily in your glove box for touch ups along the way.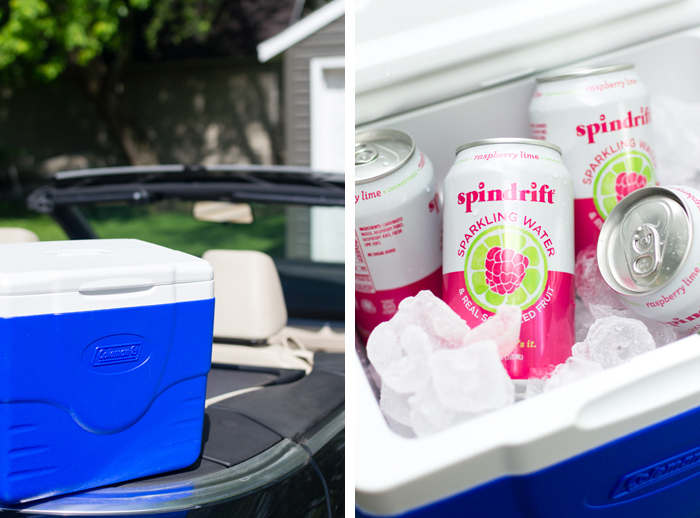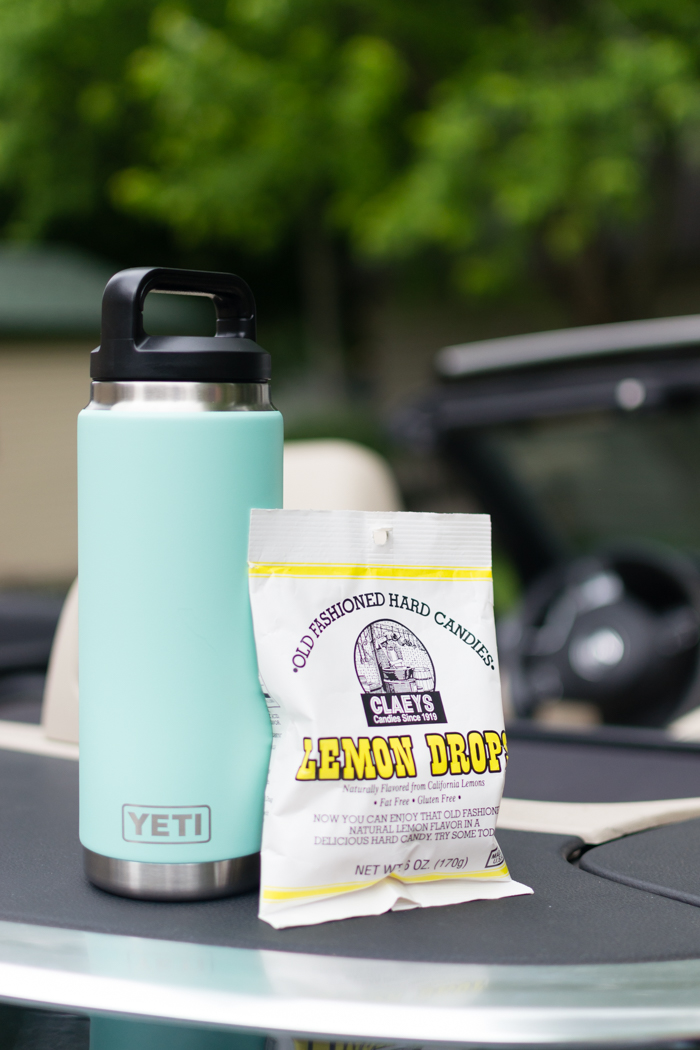 PACK BEVERAGES & SNACKS
What's a road trip without a bevvy of beverages and snacks? Honestly, a boring one that isn't worth taking. I'm mostly kidding, but having a selection of healthy snacks and indulgent treats will curb some of the impulse to head the drive-thru window at a fast food joint. Pick up an affordable cooler and pack it full of your favorite snacks and beverages, along with a caffeinated option when you need a mid-afternoon burst of energy. A reusable water bottle is an eco-friendly choice that takes the place of buying a plastic bottle at a gas station. I'm crazy about this one from Yeti. Not only is it my favorite color, it holds a lot! (The packaging boasts that this particular one can hold four mint juleps. Good to know for when you've made it to your destination and parked the car!) They do make a slimmer option for cup holders, too.
Now that you've covered the bases, you're set to embark on your summer road trip. Let me know your on-the-road tips and tricks in the comments. And, I'd love to know what destination is on your itinerary this year!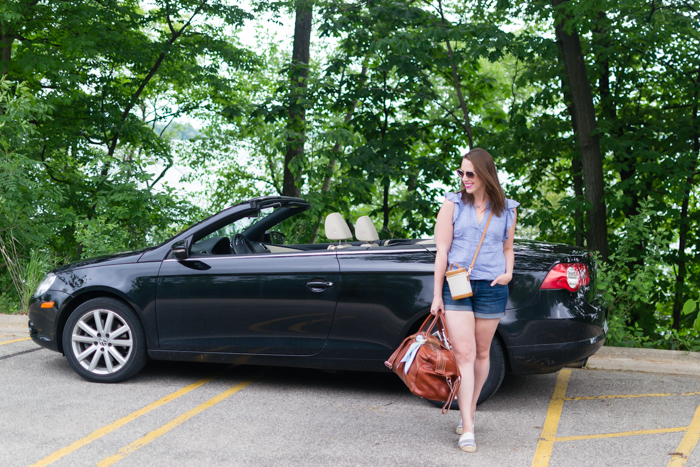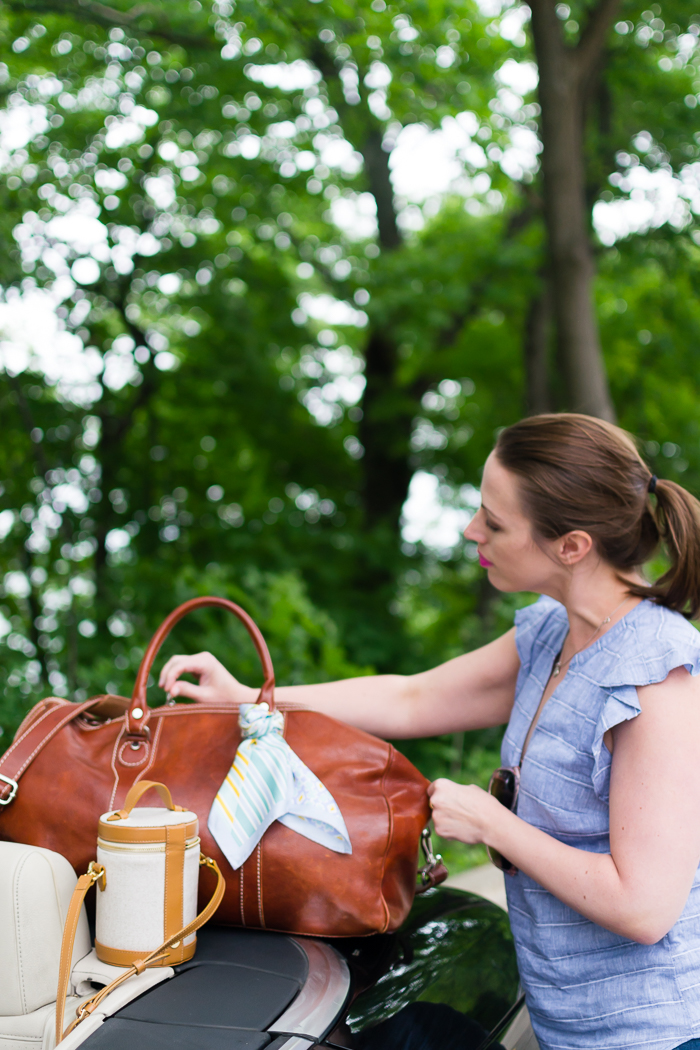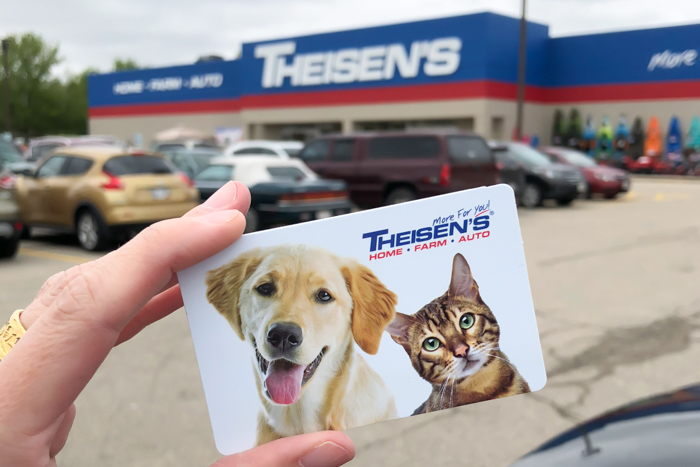 WEARING – Old Navy top | Old Navy shorts | Soludos espadrilles (love these) | Warby Parker sunglasses | Helen Ficalora necklace (c/o) | Floto duffel bag | Tory Burch scarf | Paravel bag
–
Thank you to Theisen's for sponsoring this post!

Let's keep in touch!  Instagram / Facebook / Pinterest / Bloglovin'