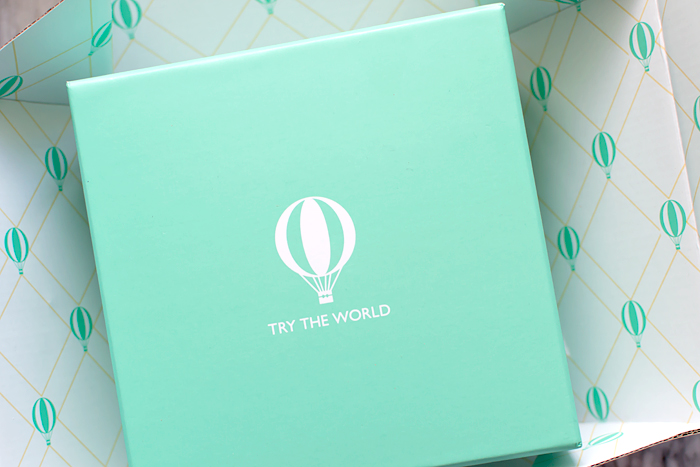 A few weeks ago, I mentioned that I signed up for Try the World, a subscription box with gourmet goodies from different cities around the globe. In full disclosure, I think subscriptions boxes are kind of stupid. I also hate grab bags. I like knowing what my money is buying and I suspect many of you are the same way. I was intrigued by Try the World because they give you a sneak peek of what's inside your box before you commit. (Be aware, however, that Try the World works with small producers and each box may vary slightly due to product availability.) I like traveling and I like food, so I forked over $39 for my one-time box of treats from Paris. Oh la la!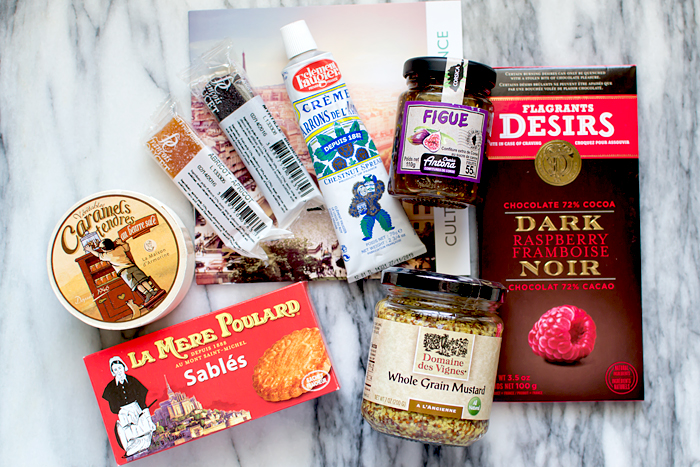 So, what does $39 get you? Not much and not the fleur de sel the stock image boasted (read: the item I was most excited about), but I do like the unique mix of products I probably wouldn't have purchased otherwise. (Dave joked that Try the World is for people who are too lazy to go to World Market.) Here's what was inside and the approximate values taking into account the net weight of the items compared to full-size products:
La Mere Poulard sables: $3.50
Maison D'Armorine salted butter caramels: $5
Domaine des Vignes whole grain mustard: $4
Charles Antona fig jam: $3.50
Clement Faugier chestnut spread: $4
Flagrants Desirs dark chocolate bar: $4
Francois Doucet fruit jellies: $2
A card explaining each product
A culture guide
That's $26 worth of product for $39. I had signed up during a promotion, so my Paris box came along with a second box of treats from various countries. That's the only reason I'm not too irked about this. I would have been much happier with a total value of $33-35. I realize that some of the money needs to go to packaging costs and overhead, but I don't think it's expecting too much for the value to be closer to the amount paid. Will I try it again? Maybe if there's an Amsterdam or Brussels box and I'm feeling nostalgic. It's such a fun idea and I'm disappointed that this wasn't a slam dunk. I would have been happy to sign up for a full year if the value was there.