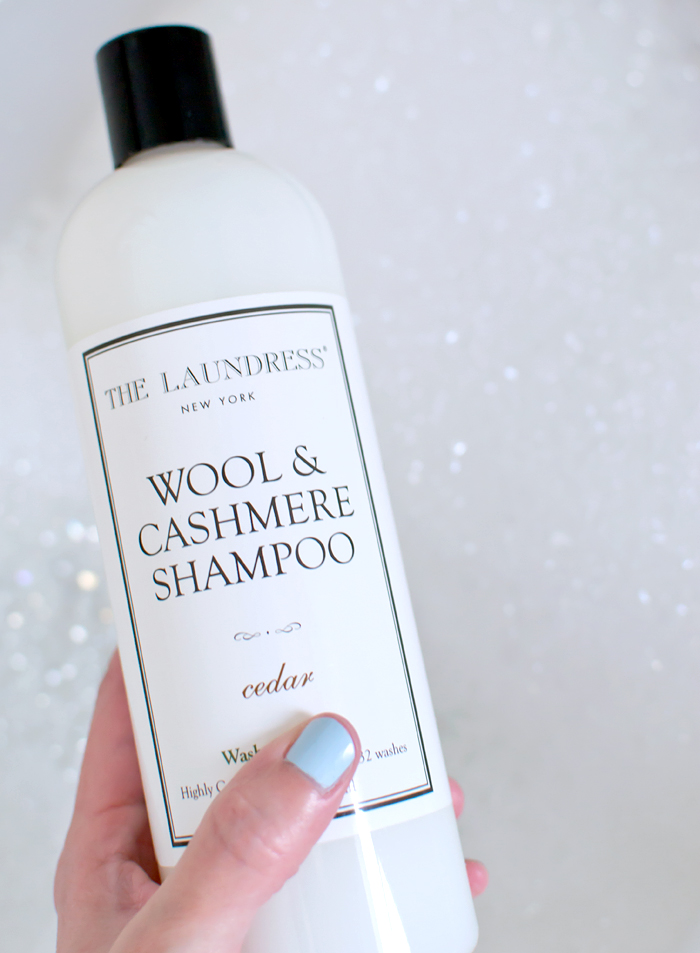 As much as we love to talk about clothing and curating the perfect closet, we seem to ignore one crucial step in achieving wardrobe bliss: laundry day. I've been brand loyal to Tide for years. It's what my parents used when I was growing up, I brought Tide Pods to use in the college laundry room, and I've tried just about every version of liquid Tide since. I had been happy enough with my laundry — until The Laundress made me realize I had been led astray. The brand sent over three products for me to try: Signature Detergent, Wool & Cashmere Shampoo, and Wool & Cashmere Spray. I'm a convert.
The first item I tried was the Signature Detergent on a Sunday #CleanSheetDay! (The best day of the week.) The detergent's light scent, according to the website, blends "lily of the valley and jasmine with sweet musk, sandalwood, and a touch of citrus." It's a balanced scent that is neither too feminine nor too masculine. Of course, a fragrance can only win me over for so long. The true test came after the washing and drying cycle. I prefer white sheets and thought that my standard detergent was doing its job. One round with The Laundress made me realize that my whites weren't living up to their crisp, bright potential. Game changer. (I didn't experience such a noticeable improvement with colors, but I assume it's better than what I had been using.)
Next up: the Wool & Cashmere items. I actually mentioned that I was interested in these products, so I was pretty excited that The Laundress sent them along. Finally, something to curb the boatload of money I hand over to the dry cleaner each winter! I tested out the shampoo on a couple of sweaters, starting with one of Dave's naturally. The fragrance combines "sandalwood, orange, and rose with a base of cedar" to create a "sweet and spicy blend that naturally repels moths and critters." When you're hand washing sweaters, a little product goes a long way. I used a quarter of a cap full to wash two sweaters and had a difficult time getting out all of the suds. After four rinses, I rolled up the sweaters in a towel to gently blot out as much water as possible and dried them flat.  In between washes, the spray does a fantastic job of freshening things up.
I assume you're eager to step up your laundry day game by now. The Laundress is giving you a $25 voucher to spend just for posting an Instagram or Pin sharing your #IAmTheLaundress moment. It doesn't even have to include the products. Just share your laundry day with the brand, tag it, and fill out this form. I can't wait to hear your thoughts on the products!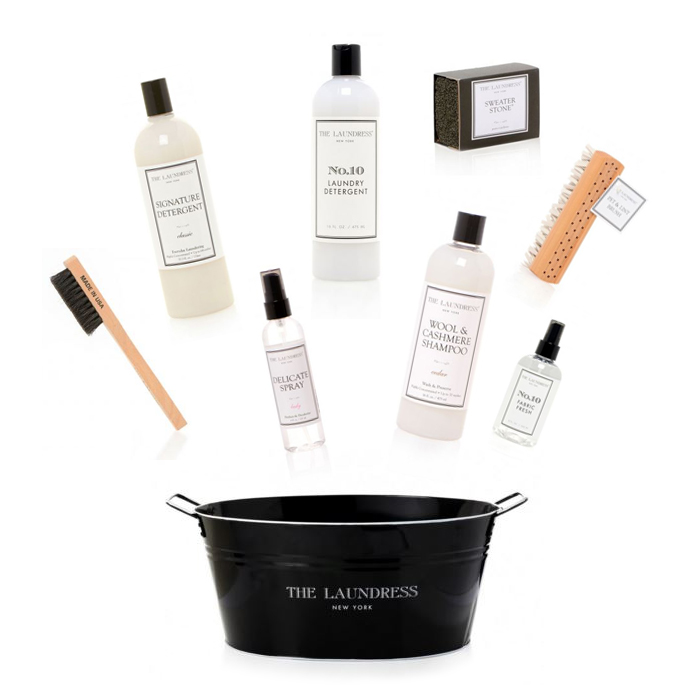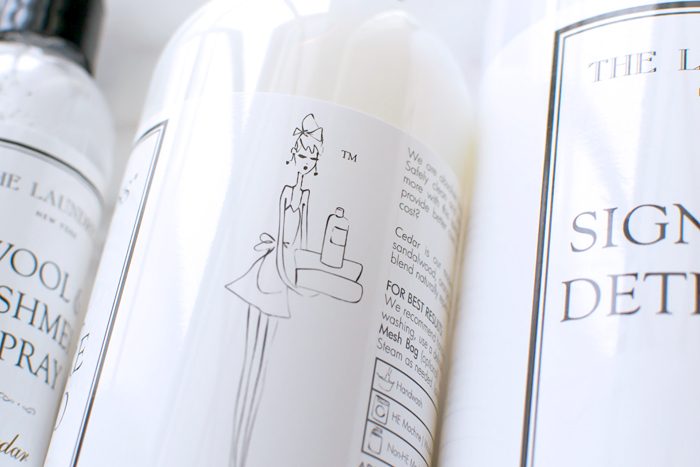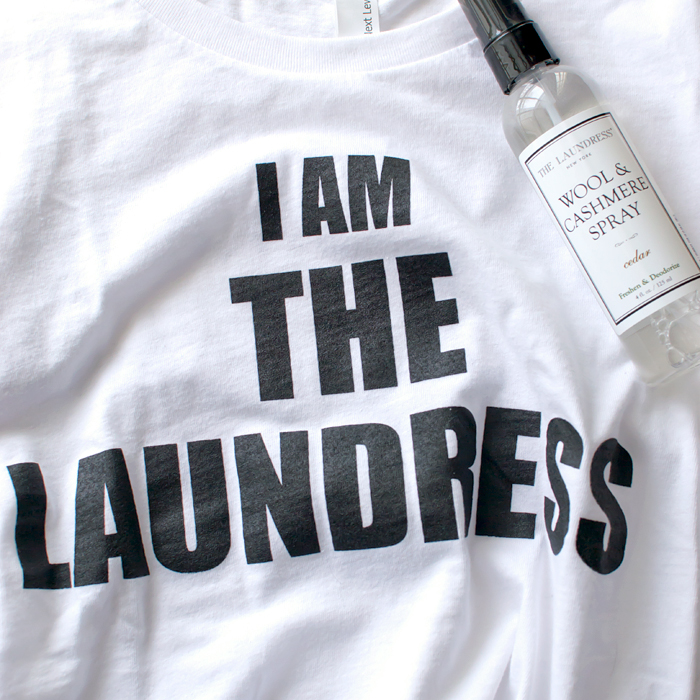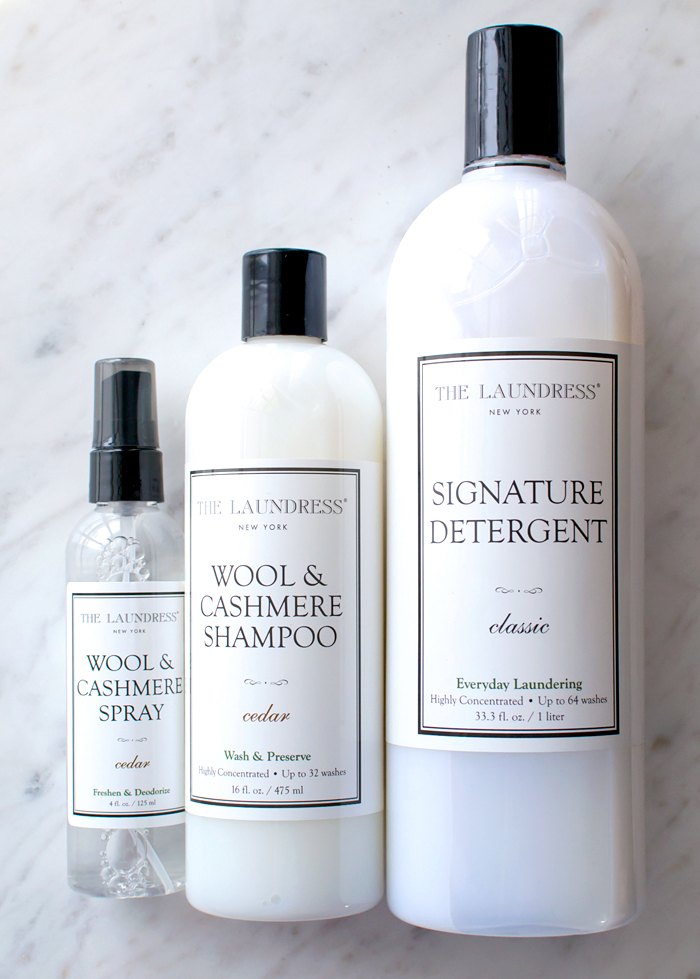 Thanks to The Laundress for partnering on this post!