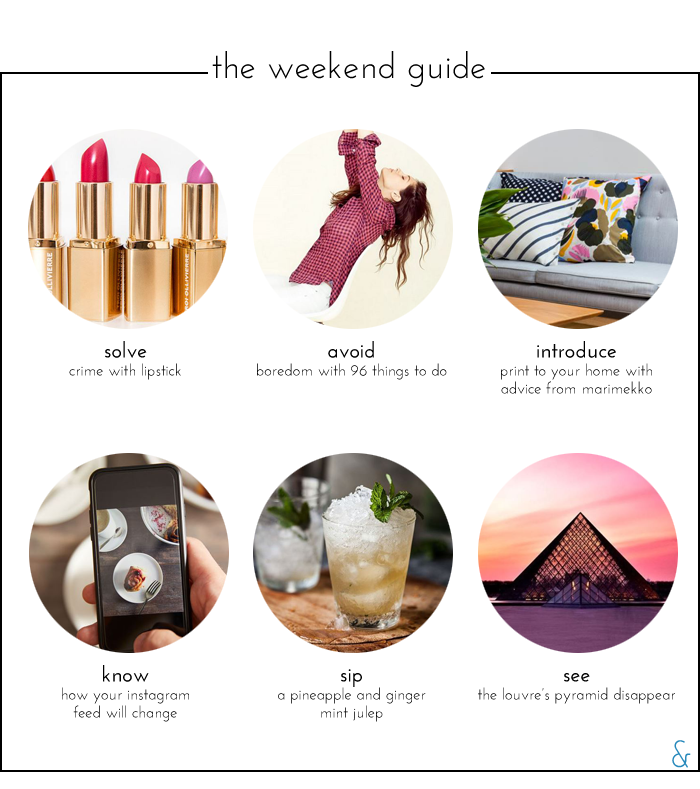 SOLVE
It turns out that lipstick might be as unique as a fingerprint when it comes to forensics.
AVOID
Bust boredom with 96 ideas to keep yourself busy.
INTRODUCE
Marimekko's creative director lends advice on introducing print into your home, and shares industry insight for hopeful designers.
KNOW
Instagram is embracing its parent company's M.O. by showing you the 'grams it thinks you want to see first, instead of going in chronological order. This will certainly affect your Instagram strategy, necessitating that you pay attention more to content than the time of day you post.
SIP
The Kentucky Derby will be here before we know it. Start planning your watch party with a twist on the classic southern cocktail.
SEE
Now you see it, now you don't. A French artist plans to make the Louvre's iconic pyramid disappear this summer.
EARLIER THIS WEEK
Wore a gingham dress not once, but twice.
Coveted items perfect for spring picnics.
Daydreamed about the Lele Sadoughi jewelry on sale.
Went "Behind the Baubles" with Jezebel London.
Made a new feline friend.
Treated myself to a bouquet of ranunculus set in this pitcher.
Bought a new lace wigs. (Snag it for $20 here.)
Asked for advice on must-sees during our trip.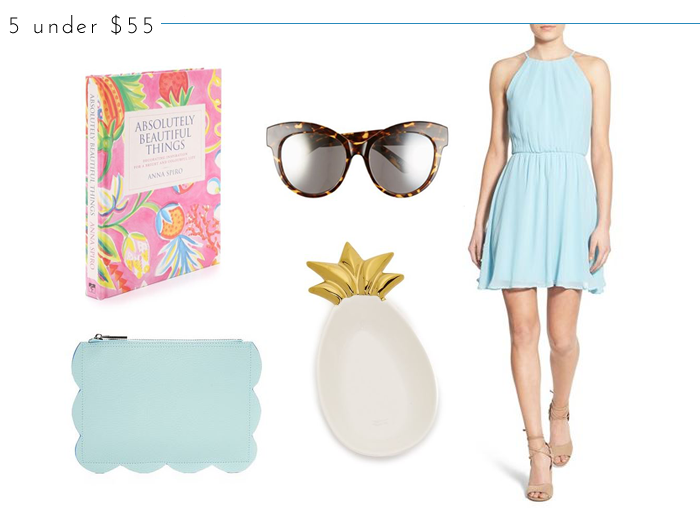 book, $30 | sunglasses, $45 | dress, $46 (perfect for spring weddings!) | pouch, $45 | serving dish, $36