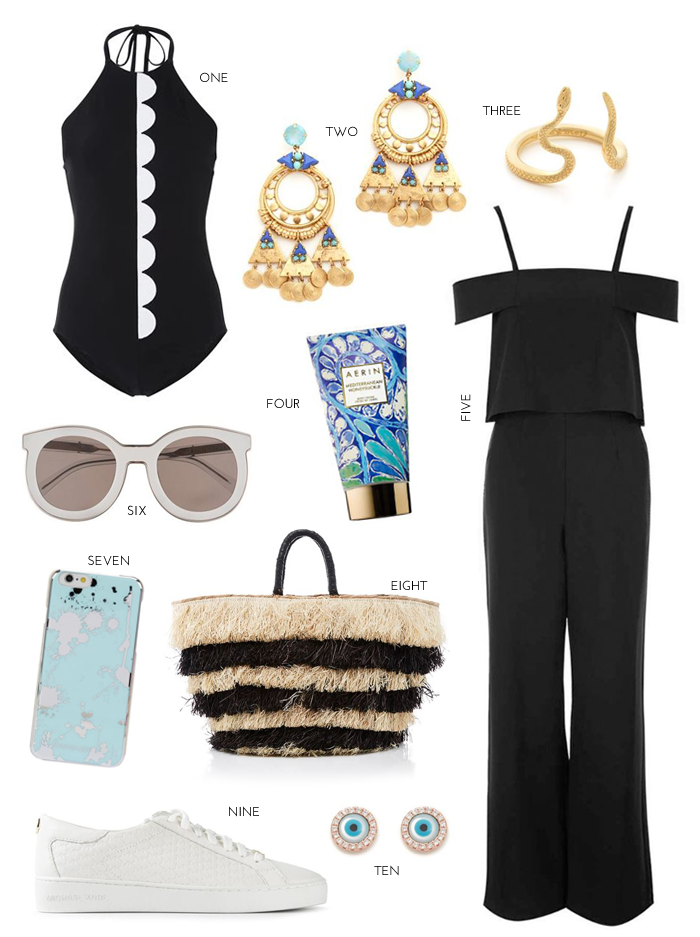 ONE | TWO | THREE | FOUR | FIVE | SIX | SEVEN | EIGHT | NINE | TEN
After wearing a pair of sneakers with a dress for the first time in over a year, my love of comfortable footwear has been rekindled. While  I've only worn them with short hemlines so far, I'm crazy about the look above. White sneakers from the Michael Kors shoes collection give a jumpsuit an unexpected edge that's destined for street style stardom, especially when you add the texture of the Kayu tote bag.
There's more to love:

Today's post is in partnership with Daniel Footwear.