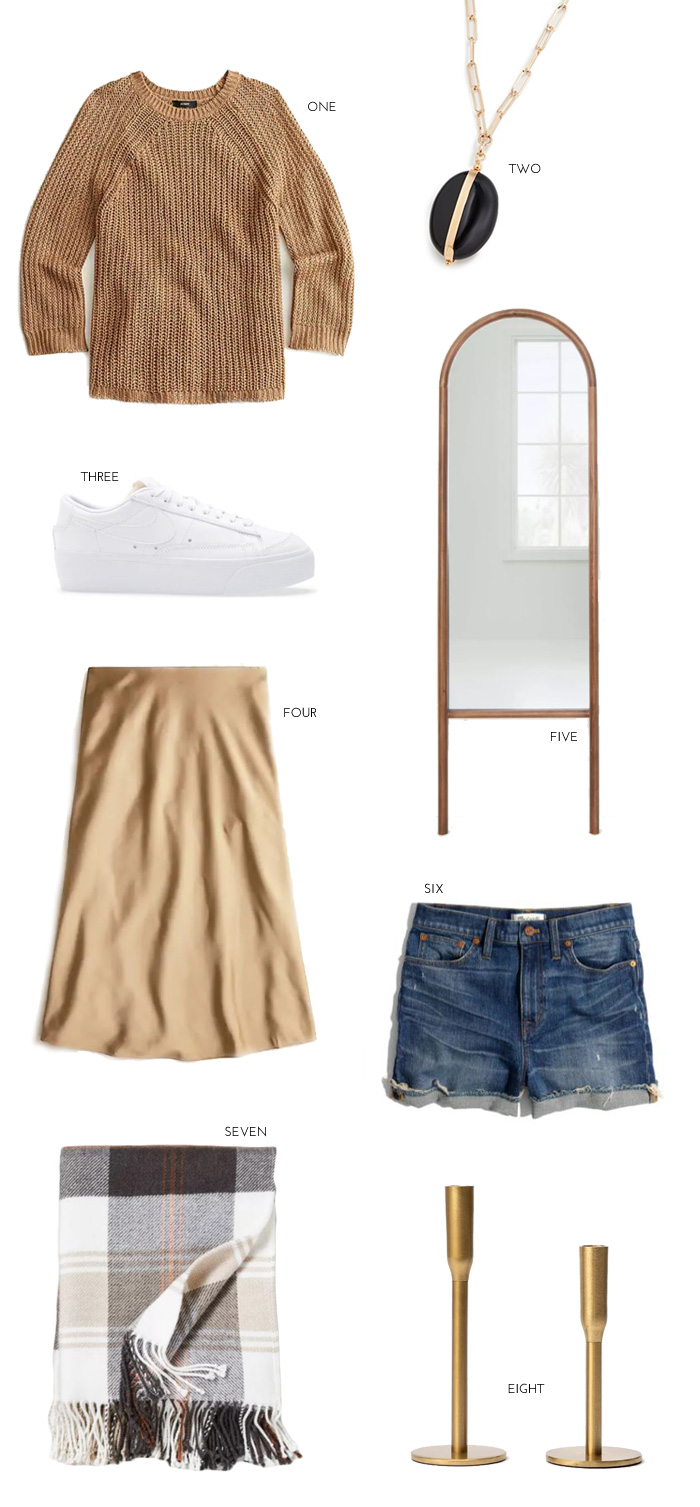 ONE | TWO | THREE | FOUR | FIVE | SIX | SEVEN | EIGHT
As usual, these roundups include items I've already snagged for myself! I purchased the sweater a couple of weeks ago and it's perfect for late summer and early fall. The blanket is a beautiful option for fall and you can't beat the price. And that mirror! It's gorgeous and comes in at just $100. However, the packaging is shockingly poor for a mirror. The first one I ordered arrived shattered. I had my second attempt shipped directly to the store so I didn't have to deal with glass again if it also arrived broken. Target canceled my order, so I strongly suspect it didn't make the trip in one piece. The third attempt, though, was a charm. So, if you also love it, be patient and know that there's a good chance you'll be placing a few orders to finally get one in good shape! It is worth the hassle.

–
Let's keep in touch!
Instagram / Facebook / Pinterest / Bloglovin'
This post contains affiliate links.