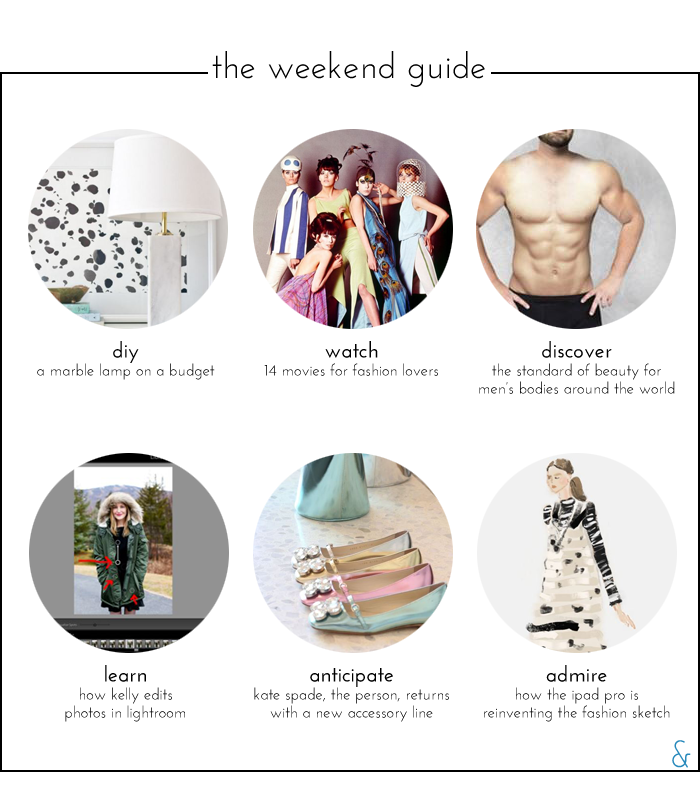 DIY
Love the look of a marble lamp, but not the price tag? Try this DIY project.
WATCH
I recently watched The Man from U.N.C.L.E. and was incredibly inspired by the '60s fashion in the movie. I'm now planning to make my way through this list. While the the list includes favorites like Clueless and Breakfast at Tiffany's, there are a handful of movies I haven't yet watched.
DISCOVER
This article was circulating a few weeks ago, illustrating the standards of beauty for women's bodies in 18 countries. The company that commissioned the study has now released the results of the men's version.
LEARN
I edit my photos in Photoshop, but it's a long process. I'm more tempted than ever to spring for Lightroom after Kelly's easy tutorial on how she tweaks photos for her blog.
ANTICIPATE
Kate Spade, the person, is coming back to the fashion world with her new accessories line called Frances Valentine.
ADMIRE
Due to the proliferation DSLRs and smartphones, fashion sketches have taken a backseat at runway shows. This season, Apple lent iPad Pros and Apple Pencils to illustrators in hopes of reinventing the iconic drawings for the digital age.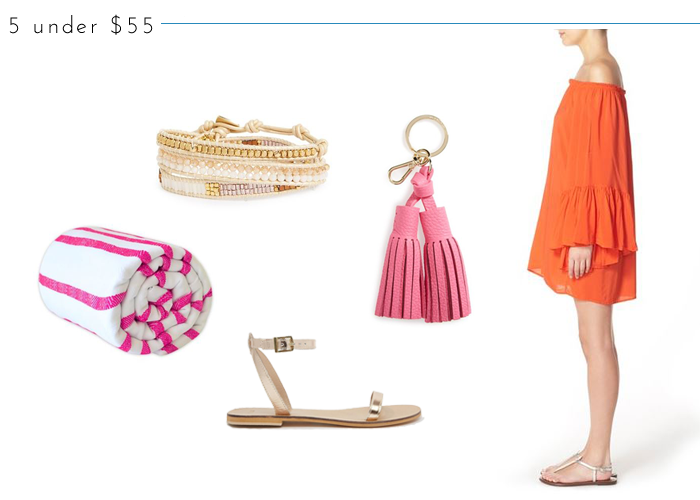 beach towel, $45 | bracelet, $30 | sandals, $28 | key fob, $48 | dress, $50