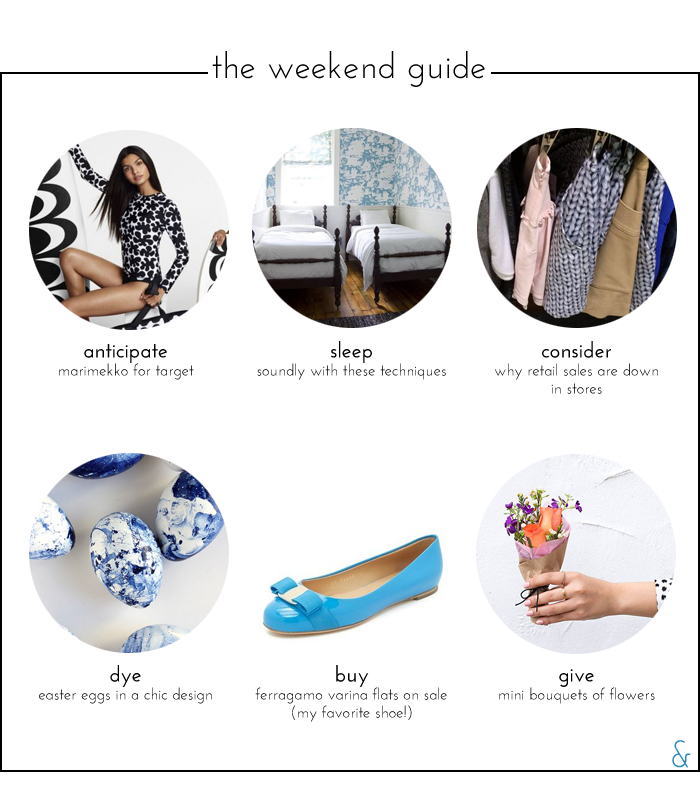 ANTICIPATE
I'm so excited that the Finnish brand Marimekko is making its way to Target on April 17. I'll be overseas at the time, but it won't stop me for placing an order for a few home goods.
SLEEP
As I mentioned here, I'm having the hardest time with insomnia as I get older. I'm all for trying new techniques before self medicating.
CONSIDER
If there was ever an article that hit home for me, this is it. I'm so tired of shopping and sifting through racks the same ol' things. I find myself saving up for more unique — and more expensive — items just so I have something that hasn't saturated the market. (Next up: these.)
DYE
I'm waiting until we buy a house to start my blue-and-white china collection (unless I find great pieces at European flea markets next month). In the meantime, I'm just going to dye eggs like this for Easter.
BUY
Shopbop is having its annual spring sale with a tiered discount. If you have your eye on Ferrgamo Varina flats (and why wouldn't you?), now's the time to snag them with a 20% discount. I find that they run true to size.
GIVE
How cute are these mini bouquets?! Add 'em to your Pinterest board for baby showers, bridal showers, or May Day surprises.
EARLIER THIS WEEK
(Honestly, I didn't do much this week. It was a rough one at work and I can't wait for the weekend.)
Shared a few of February's favorite moments.
Posted a summery roundup of covetable items.
Sheepishly admitted to breaking our closet.
Couldn't wait to go back to Moeder Lambic for brunch.
Tried out a new brewery.
Placed an order for pineapple cocktail napkins on Etsy.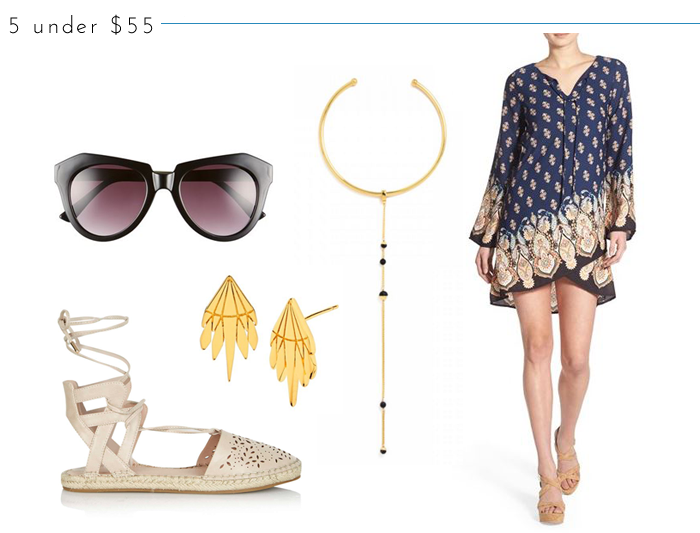 sunglasses, $12 | earrings, $40 | espadrilles, $48 | necklace, $48 | dress, $48
***
additional image via