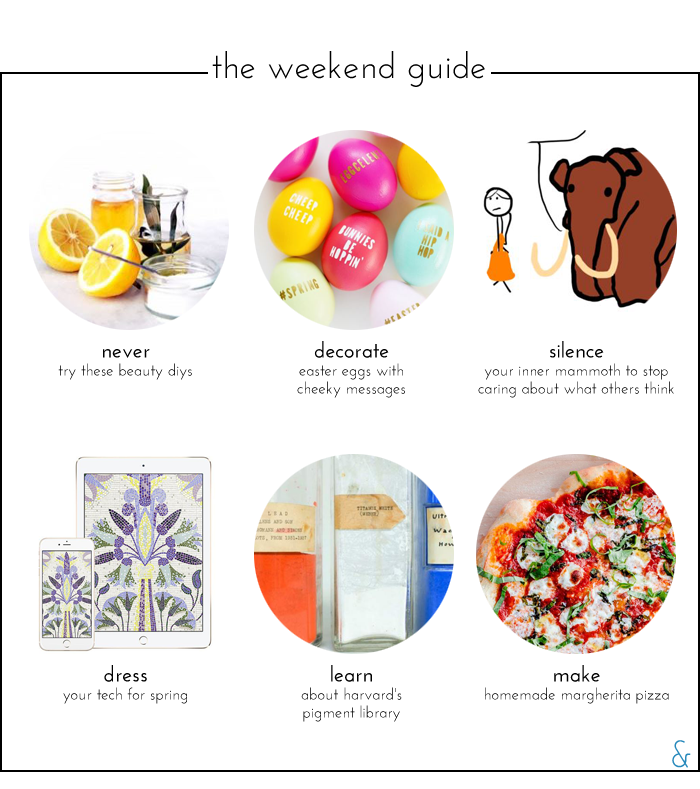 NEVER
A dermotolgist weighs in on the popular skincare DIYs that you should never try.
DECORATE
Make sure all of your Easter guests know your party's hashtag by putting it right on the eggs.
SILENCE
This essay talks about taming your mammoth to find your authentic self and stop caring about what others think.
DRESS
I'm a sucker for a new iPhone background. This one featuring Tory Burch's beautiful mosiac print is my current favorite.
LEARN
A pigment library at Harvard catalogs the world's colors for scientific analysis, including dating and authenticating artwork. One of the most unusual pigments comes from the resin harvested from mummy wrappings.
MAKE
I'm still on a homemade pizza kick. This margherita recipe is next up!
EARLIER THIS WEEK
Spilled the contents of my travel purse.
Coveted a bright combination of pink and lemon.
Rounded up a selection of tassel sandals.
Shared how the terrorist attack in Brussels affects our travel plans.
Bought $12 sunglasses that are incredibly similar to my Karen Walker pair.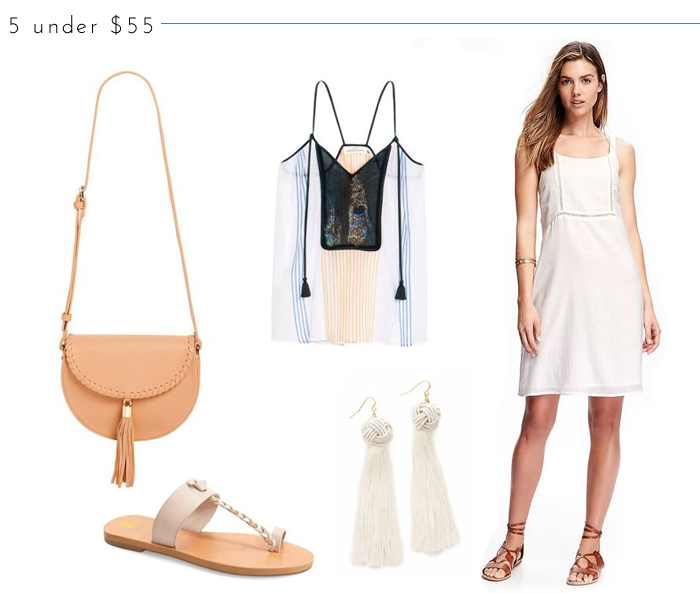 purse, $42 | cami, $30 | dress, $22 | sandals, $50 | earrings, $45