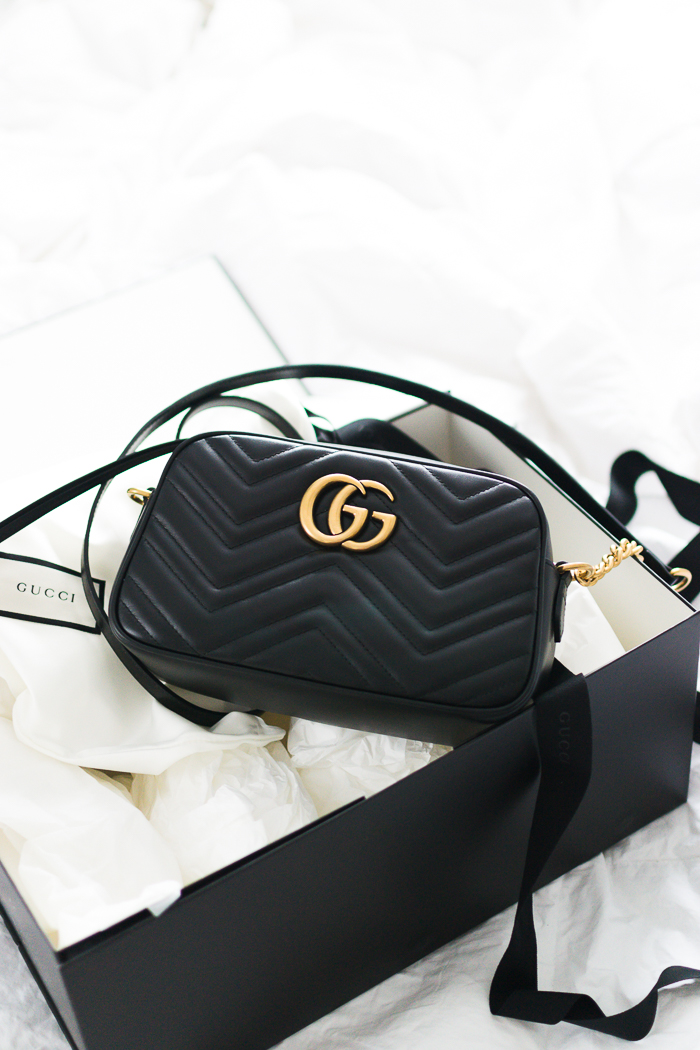 When I posted a snapshot of my beloved new bag on Instagram last week, I had a few people ask me what fits inside. So, I thought I'd do a quick post with my daily essentials so you can see if this purse is the right size for you.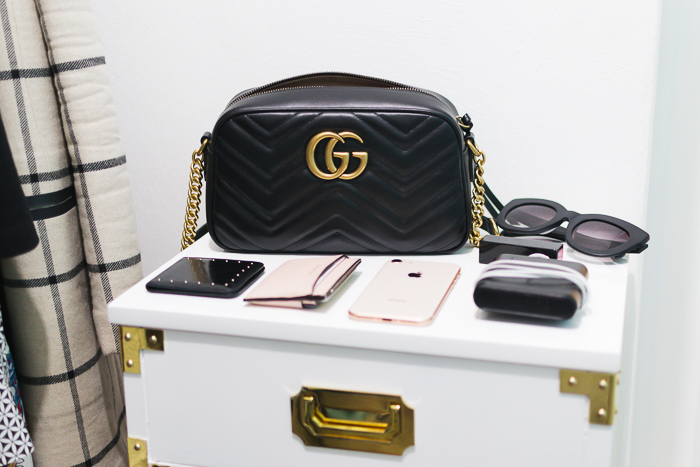 I don't carry many items with me on the regular, so the small GG Marmont shoulder bag is perfect for holding all of my essentials with plenty of room to spare. You'll always find me toting around the following:
Sunglasses
Credit card case with a few dollar stuffed inside in lieu of a full wallet
Mirror
iPhone
Phone charger (on the weekends, but not the work week)
Lipstick
Not pictured: inhaler, tissues, floss, mini hair brush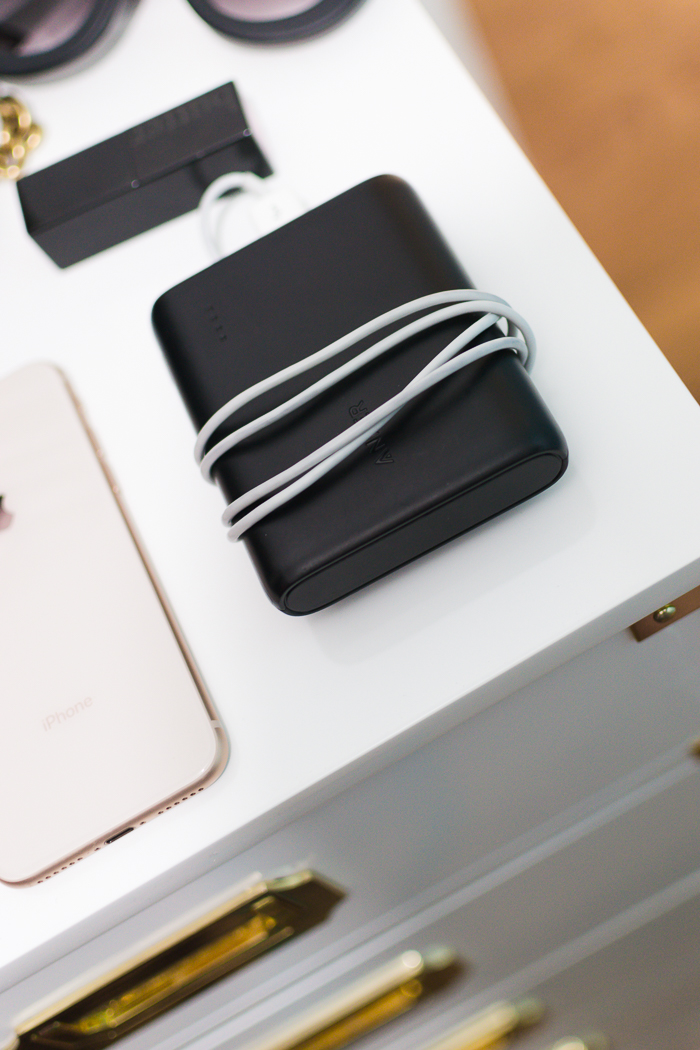 (Before we move on, though, I must sing praises about this phone charger. It can fully charge an iPhone five times before its battery depletes. The relatively slim profile makes it easy to carry around all day, especially when you're on vacation. Plus, you can plug in two phones at once.)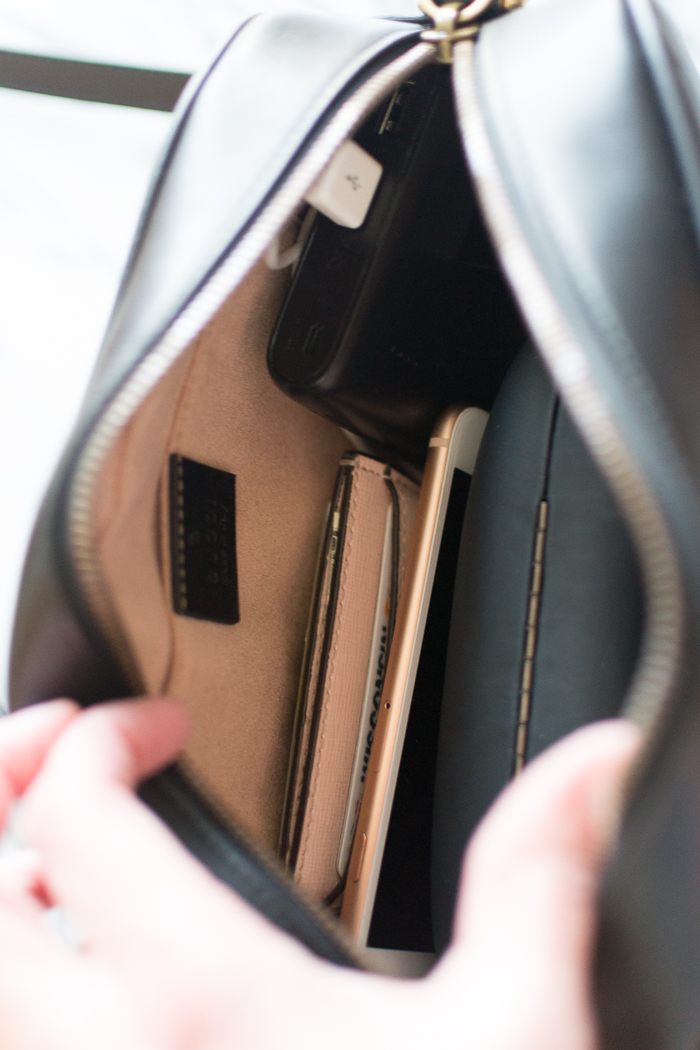 I put my sunglasses in their bulky case and there's still room at the top of the purse for extra items. As I mentioned, I'm not one to bring a large wallet with me. If you are, this Kate Spade billfold technically fits inside, but you won't be able to hold much else and you'll likely prefer a larger bag. If you pare down your essentials like I do, then it's an excellent option that feels spacious. Let me know if you have any questions about the size. It's surprisingly difficult to take good photos of the inside of a bag!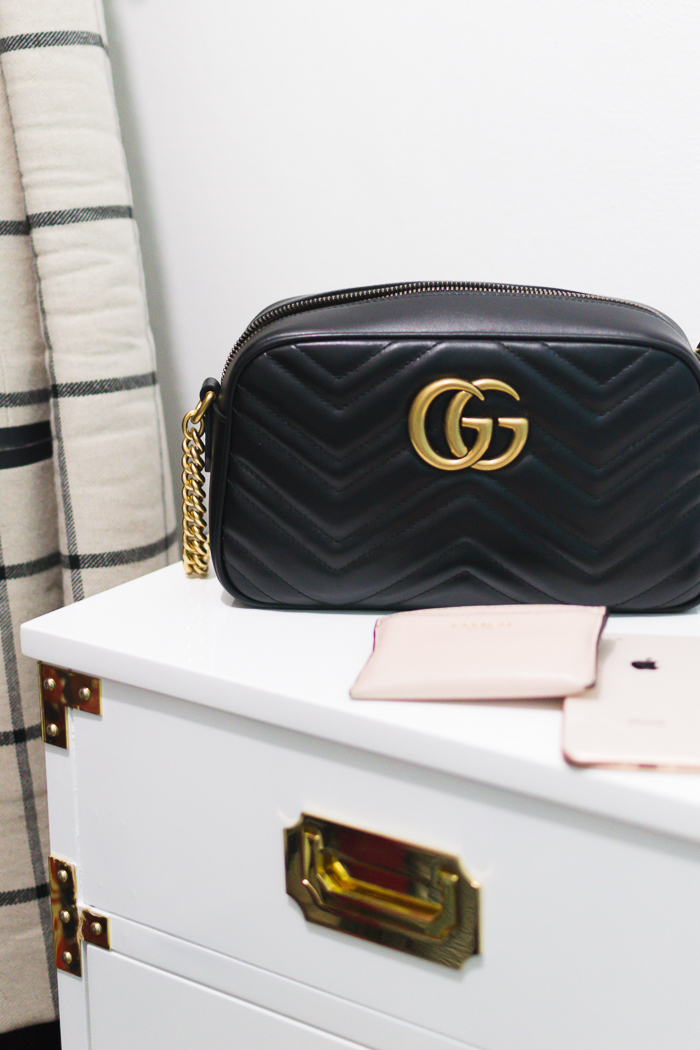 –
Let's keep in touch!  Instagram / Facebook / Pinterest / Bloglovin'