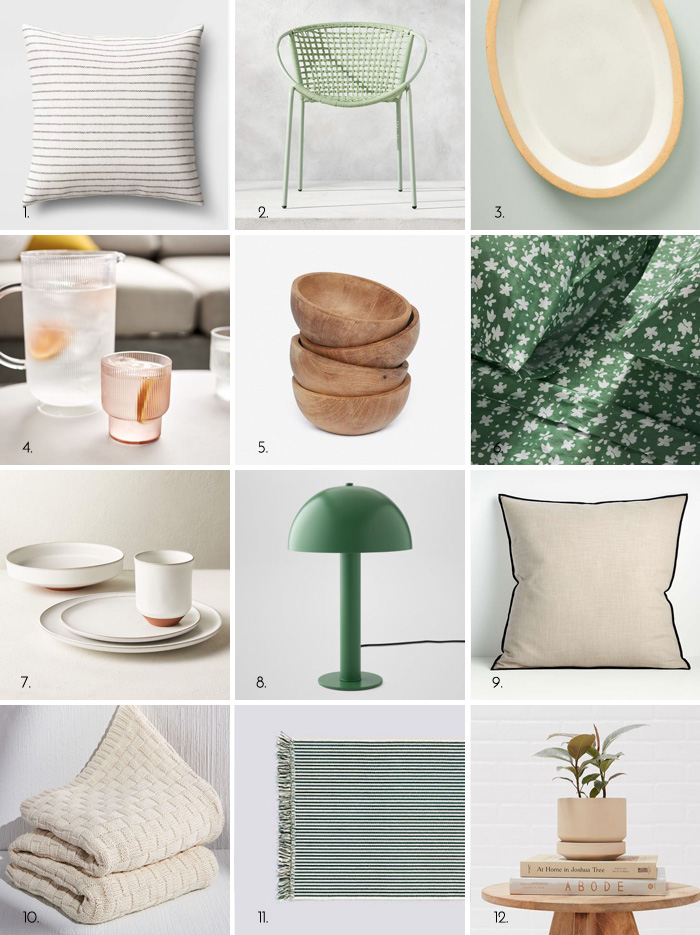 We had another round of snow earlier this week, coming right after a string of 50-degree days that melted everything that was on the ground previously. Hopefully it was the last winter blast before spring because I am so ready for warmer weather after being cooped up during a pandemic winter (and, you know, the rest of the year). Since it's not quite warm enough to spend much time outdoors, I'm setting my sights on making the indoors spring-ready with lighter colors and plenty of fresh green hues. I've already picked up a pair of those striped pillows, which are a steal at $20 each for a zippered pillow and insert. I also recently placed an order for a new lamp! I almost went for that green one above, but decided to go with a different statement-maker instead. I can't wait for it to arrive next month!
–
Let's keep in touch!
Instagram / Facebook / Pinterest / Bloglovin'
This post contains affiliate links.