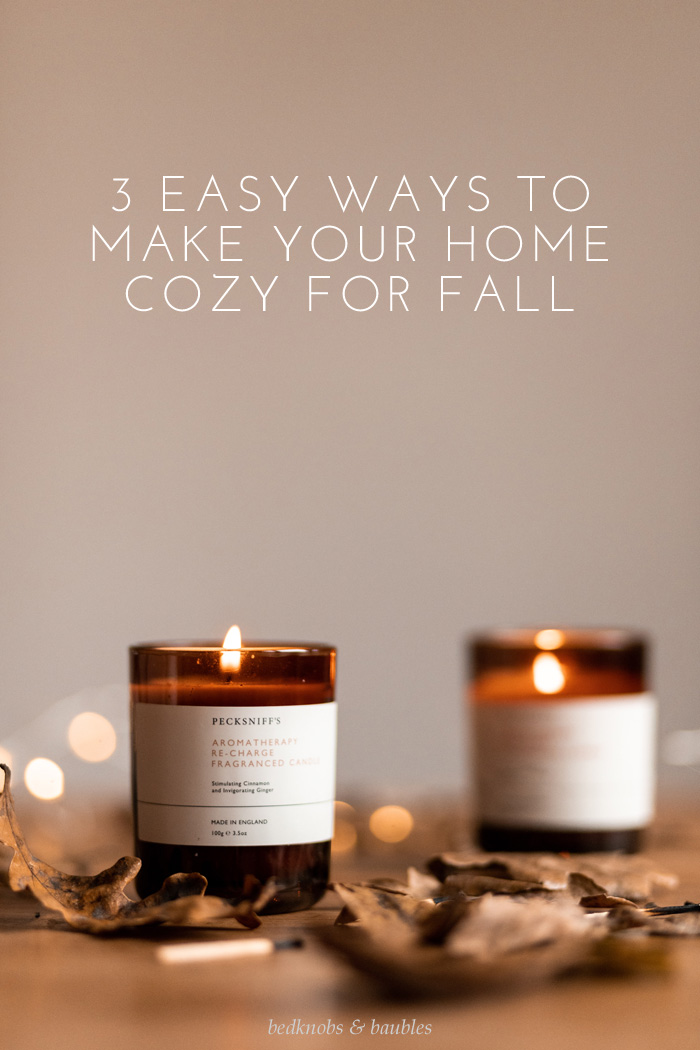 Happy first day of fall! We had a storm the other night that ushered in a wave of cooler temperatures. It's a welcome break in the heat that has me eager for the upcoming season and cozy moments inside. If you're in the same autumnal mindset, here are three small changes that will make your home cozy for fall.
Bring in Warm Lighting
When it comes to creating a cozy atmosphere in your home, lighting really does the heavy lifting. Switch off those overhead lights (or at least dim them) and bring in a floor or table lamp for soft lighting in the evenings. If you have the option to hardwire something, try adding sconces to your space to bring the light down from the ceiling, which makes for a cozier experience. And nothing beats the hygge vibes of candlelight flickering. (I just bought a set of these votive holders.) Here are some options: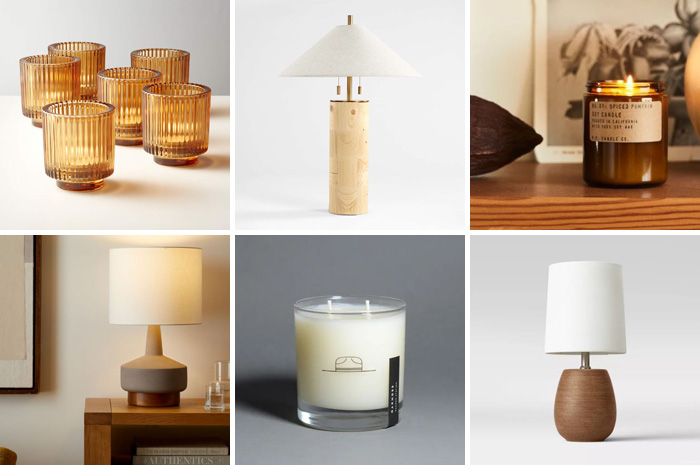 Layer Textures and Textiles
Switching up your throw blankets and pillows seasonally will keep your space feeling fresh — and fall is the time to layer with abandon! Choose soft fabrics, interesting textures, and bring in a pattern to add depth to your space. For those with a bigger budget, consider swapping out your curtains for a set in velvet or a rich hue. Here are a few throw pillows and blankets (plus more in this post) that caught my eye: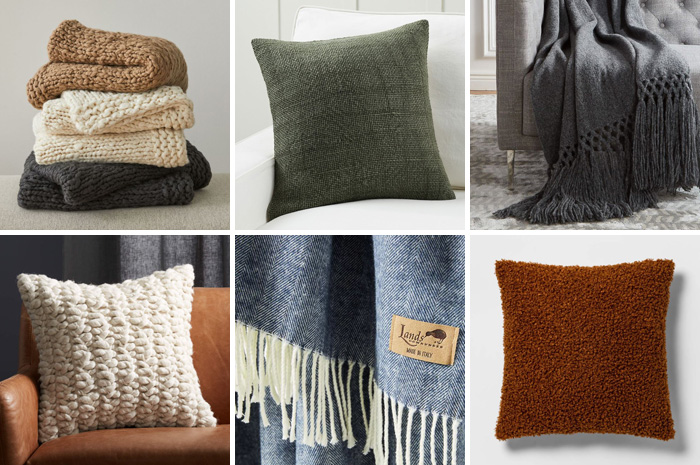 Incorporate Natural Materials
Another easy way to add coziness to your space is with natural materials like wood and ceramic. This can be anything from candleholders to trays to your table setting. (I mean, really, has anyone ever said a white porcelain plate is cozy? Of course not.) Think of it as an extension of the tip above but instead of layering textiles, you're layering natural materials to create depth and warmth that lends itself to an inviting moment in your home.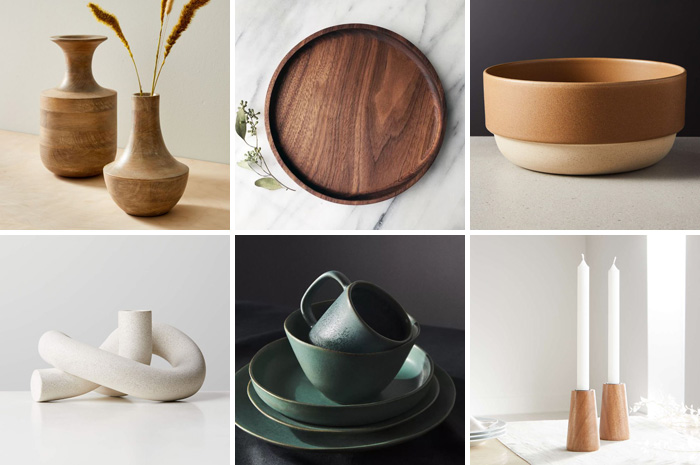 I'd love to know how you're making your home cozy for fall!
–
Let's keep in touch!
Instagram / Facebook / Pinterest / Bloglovin'
This post contains affiliate links.
Opening image credit: Unsplash