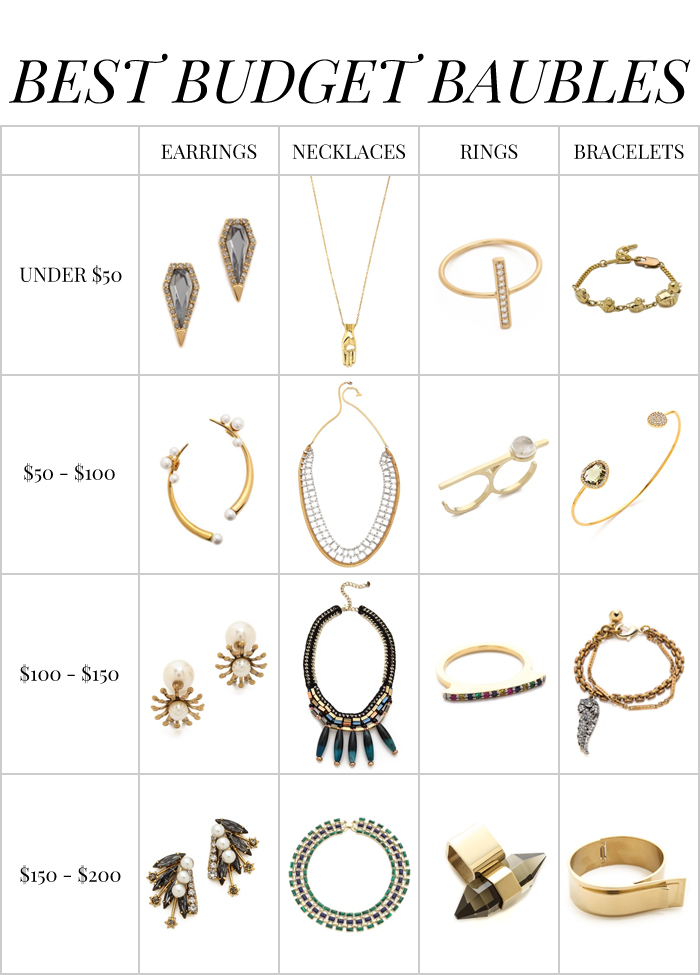 Over the next few months, I'll be partnering with Shopbop to share some of the retailer's most outstanding investment pieces and budget buys with you. I'm particularly jazzed about this collaboration because the brand's only brick and mortar store, Bop, is right here in Madison! Over the course of the collaboration, I'll be given the opportunity to add a few items to my closet and, while I feel like I should pick something classic (like a good leather satchel or a pair of black Ferragamo Varina flats), I really want to branch out and pick a few unexpected statement pieces like the "Jessica" canteen crossbody from Tory Burch.
Or, you know, jewelry.
A quick sort by lowest price shows that Shopbop has plenty of gorgeous gems for those on a budget. I put together a quick round up of my favorites, but I encourage you to peruse the baubles to find little treats for yourself or others this holiday season. After all, the holidays just aren't the same without a bit of sparkle.
[spacer]
UNDER $50
earrings by Rebecca Minkoff
necklace by Monserat De Lucca
ring by Gorjana
bracelet by Monserat De Lucca
[spacer]
$50 – $100
earrings by Amber Sceats
necklace by Serefina
ring by Pamela Love
bracelet by Tai
[spacer]
$100 – $150
earrings by Tory Burch
necklace by Lulu Frost
ring by Elizabeth and James
bracelet by Nocturne
[spacer]
$150 – $200
earrings by Elizabeth Cole
necklace by House of Harlow
ring by Malene Birger
bracelet by Malene Birger