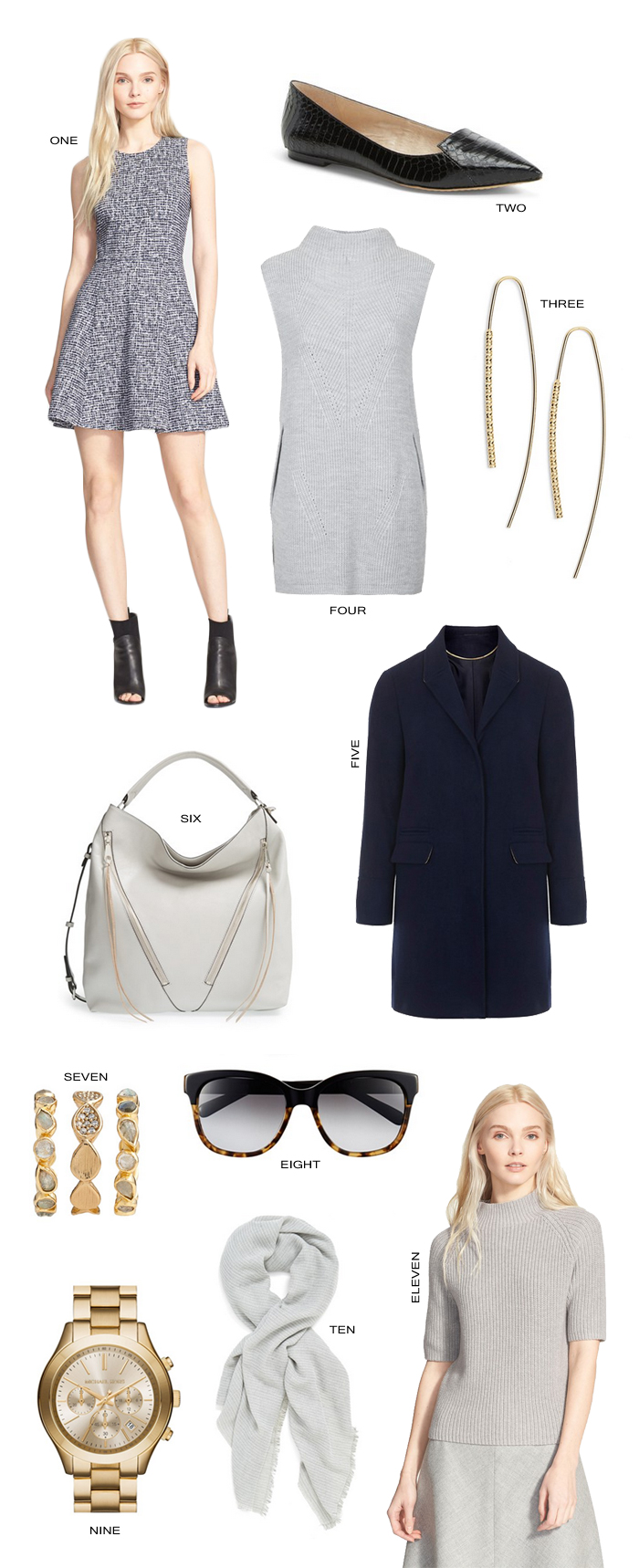 ONE | TWO | THREE | FOUR | FIVE | SIX | SEVEN | EIGHT | NINE | TEN | ELEVEN
Alright, I'm following the sage advice offered in yesterday's post and I'm planning to return the Tory Burch purse. As much as I wanted to fall madly in love with it, there was something I just wasn't sold on. I can't pinpoint it, but I know there's a girl out there who is going to wear it more than I ever would. Now, if only I could follow that mature, money-saving advice for the Nordstrom Anniversary Sale, which opens to the public tomorrow. Get your trigger finger ready, ladies, because there are tons of beautiful fall pieces to add to your wardrobes.
My favorite piece from the sale is this bouclé fit-and-flare dress from Theory. Wear it at the end of summer with a pair of loafers (I just snagged these) or layer a pretty silk blouse underneath for cooler days.
For those of you committed to '70s-inspired trends, try this burnt orange suede a-line mini skirt.
For those who can only afford one thing from the sale, don't hesitate to buy this DVF clutch. Mine is in a slightly different texture, but it's one of the most elegant and timeless pieces I own. It also holds a surprising amount–a nice feature in a clutch.
And for those too antsy to wait for tomorrow, buy this gorgeous maxi. I don't care if you don't have a place to wear it. You will eventually.
We're going to Louisville next weekend, a slightly impromptu road trip to celebrate the removal of my Aircast, and my fingers are crossed that this cute sundress arrives in time. I also ordered simple white sneakers to pair with the rest of my summer dresses since I won't be able to wear sandals for another month. You can't imagine how difficult it is to find simple white leather sneakers that don't look too athletic. The athleisure trend was never my thing.