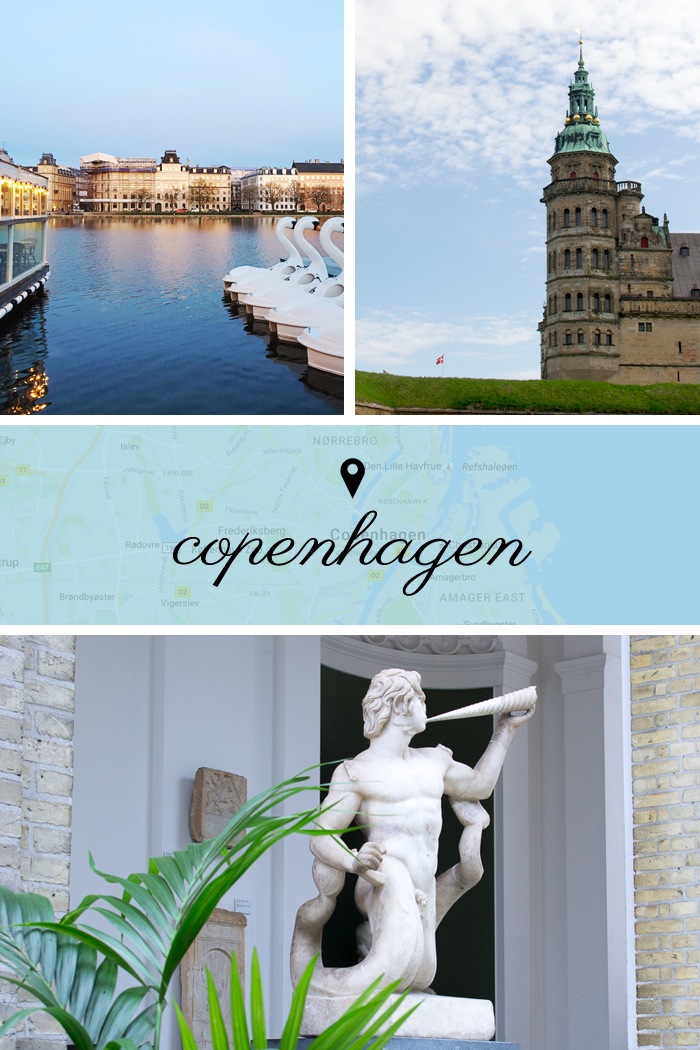 One of my New Year's resolutions for 2016 was to start sharing more travel content, and yet I've neglected to post a travel guide recapping our spring trip to Copenhagen. Well, that changes today! Below, you'll find a recap of what we did on the trip if you want to just copy our fly-by-the-seat-of-our-pants itinerary, along with a list of places to eat, things to do, beer bars to visit, and shopping destinations. I've also included a Google map you can use when planning your own Danish vacation.
I have nearly two thousand photos from the trip — way more than I could ever share on social media! I've done my best to trim the imagery in this post to only the most relevant photos, but please feel free to take a look through my personal Facebook album of the trip if you're interested in seeing more images of this incredible city.
Plus, if you haven't done so already, read my post on the dos and don'ts of visiting Copenhagen. It covers everything I wish I had known before visiting the city.
OUR ITINERARY
Getting There – We flew from Chicago's O'Hare International Airport to the Kastrup (the Copenhagen Airport) on a red eye with Scandinavian Airlines. It was by far the most affordable flight we found to Denmark coming in at just $818 per person, and that was after adding a $100 upgrade per person roundtrip for the bulkhead seats. (It would have been a bit cheaper if we had scheduled our return flight from Copenhagen instead of Brussels.) There were some scheduling snafus with the airline, as outlined here, but overall it was a pleasant experience. The staff was exceedingly polite, the food was good, and they even had a Mikkeller beer made in partnership with the airline for sale.

Day 1 – Arrival in Copenhagen! The very first thing we did on Danish soil was purchase a Lebara SIM card in the airport before setting out on the Metro for our our Airbnb. After a shower, we walked to Warpigs, a brewpub collaboration between American brewery 3Floyds and Danish brewery Mikkeller, for their anniversary party. Taking in the city while enjoying food and drink was pretty much how our jet-lagged first day went. After Warpigs, we checked out Fermentoren (a cozy beer bar), had sourdough pizza at Mother for dinner (so good!), and stopped by Mikkeller Bar for a night cap.

Day 2 – We planned to walk to Amalienborg Palace to wait for the changing of the guard, which occurs daily at noon, but happened upon their procession through the city instead. We fell in step and followed them to the palace, which was much more interesting than the ceremony itself. Afterward, we headed to the harbor to see The Little Mermaid statue.  Along the harbor, we noticed other nods to Copenhangen's seafaring history, such as a statue of Neptune. We then took a stroll through Kastellet, the old citadel, before purchasing sandwiches at Fotex (a grocery store similar to Whole Foods) for lunch and salted licorice for dessert. (We were hooked!) We ended the afternoon of sightseeing with a canal tour departing from Nyhavn, the iconic Copenhagen canal with the colorful buildings, before indulging in a bit of shopping at Illums Bolighus where I purchased a piece of Royal Copenhagen porcelain. We ended the night at Halifax, a fantastic burger restaurant with gigantic portions, followed by Himmeriget, a relatively new, under-the-radar beer bar.

Day 3 – We kicked off day three with a walk to Coffee Collective in the Nørrebro district, a young, vibrant neighborhood, for cappuccinos and hindbaersnitter, a traditional Danish pastry that roughly translates to "raspberry slices." It's sort of like a Pop-Tart with flat, glazed sides, and raspberry filling — but it's way better, obviously. We walked through Assistens Cemetery, where Hans Christian Andersen is buried, on the way to our next destination: Church of Our Savior. Four hundred stairs later (including the final 150 stairs that were outside on the spire), we were at the top and treated to incredible views of the city. After our descent, we headed over to Freetown Christiania. It's essentially an 84-acre hippie commune in the middle of Copenhagen with its own laws, which come down to two things: no photos and no running. I'd urge you to read more about it here. It's definitely an experience, even without partaking in the "festivities!" Next on our agenda was lunch at Hija de Sanchez, a taco stand opened by an ex-Noma pastry chef, where we had a taco trio: huevo ranchero, lengua (beef tongue — eek!), and pork carnitas. We then attempted to check the botanical gardens off our to-do list, but got turned around in Ørstedsparken and found ourselves at Ørsted Ølbar instead. Oops! We seized the opportunity to have a beer while we charged our phones in the bar's outlets. It was nearing closing time for many of the tourist attractions, so we wrapped up and booked it to Rundetaarn for another bird's-eye view of the city. It's a 17th-century tower, originally built as an astronomical observatory, that winds up to the top without stairs. We were tuckered out after all of the walking (we averaged 11 miles a day) and decided to stay close to our Airbnb that night, opting for a lackluster meal at Overfor, the only establishment we visited on our trip that had bad service.

Day 4 – Purchased a Copenhagen Card, which grants admission to 73 attractions and free transportation, and boarded the train to Helsingør. The coastal city is approximately 40 minutes away by train and is the home to Kronborg Castle, the scene of Shakespeare's Hamlet. The Copenhagen Card covered admission to the castle and also the Maritime Museum located in the city. We toured the museum first, which was fairly boring and uninformative. I'd suggest skipping it if you're forking over money specifically for it. Kronborg, however, was incredible. We arrived in time for a guided tour of the casemates, where we learned more about the horrific conditions the soldiers endured (running the gauntlet for one), how the king would escape through secret passages to the city, and the lore of Holger Danske. Afterward, we stopped at the nearby art center for lunch before taking a Scandlines ferry over to Helsingborg, Sweden. The ferry costs less than $10 per person (plus a discount with the Copenhagen Card), so it's basically a no-brainer to step foot in the neighboring country. Our first stop in Sweden was The Bishop's Arms for a couple of beers when we decided to send a Facebook message to Brewski, a brewery we heard fantastic things about during the trip, to see if they had a tap room. As luck would have it, the brewer responded almost immediately and offered to pick us up for a private tour and tasting. We had originally planned to spend a couple of hours at the Louisiana Museum of Modern Art on our way back to Copenhagen, but our Swedish adventure lasted longer than we expected, giving 45 minutes to breeze through. When we got back to Copenhagen, the only thing open was 7-11 where we snagged the last few slices of pizza for an ultra-late dinner back at our Airbnb!

Day 5 – Rise and shine with Coffee Collective at Torvehallerne! It was day two of our 48-hour Copenhagen Card and we wanted to pack in as much as possible to get our money's worth. The first activity of the day, the Botanical Garden, was free regardless, but happened to be near a couple of paid attractions. The grounds were beautiful with early spring blossoms, and the humidity of the conservatory felt amazing after dealing with chilly Scandinavian wind our entire trip! Afterward, we were off to Rosenborg Castle to drool over the crown jewels and the impressive Long Hall with the coronation throne. The outing was followed by a stop at Statens Museum for Kunst, a hike to Carlsberg Brewery to see the iconic elephants, and shopping at Designer Zoo Shop where I bought the cutest little dishes I'm now using for succulents. We started to peter out at this point and decided to take it easy with a few beers that we picked up at Kihoskh and enjoyed in a nearby park before heading to Fermentoren for drinks and Neighbourhood for organic pizza and cocktails. We wrapped up the night at Tivoli, the amusement park in the middle of the city. Admission was free with the Copenhagen Card, but rides were an additional fee.

Day 6 – We had a lazy start to the day and picked up pastries and coffee at a nearby grocery store to enjoy while we did a load of laundry at our Airbnb. Afterward, we finally had our first Danish hot dog topped with mustard, pickles, and crispy onions. We ducked into the city hall  for a quick peek of the pretty architecture, snapped photos of the nearby Hans Christian Andersen statue, and then wandered over to Ny Carlsberg Glyptotek for a few hours of art and history. (The Glyptotek has the most amazing sculpture collection.) We rounded out the day with some shopping and a cappuccino and sweets at Royal Smushi Cafe (do it for the Insta, if you must stop). When it started to get dark out, we picked up a licorice porter (way better than you'd expect) and went to Nyhavn to share the bottle of beer along the canal before dinner at Banksia, an Australian restaurant in the heart of Copenhagen with the most amazing food. The things I'd do to get my hands on their recipe for the Melbourne Street Noodles…

Day 7 – Our last full day in the city kicked off with cappuccinos at Copenhagen Coffee Lab. After getting ourselves sufficiently caffeinated, we went up the tower at Christanborg Palace for one last bird's-eye view of the city. We then walked over to Paper Island, an old paper warehouse that has been renovated into an international street food experience, where we shared Korean bulgogi and a pulled duck sandwich. Afterward, we stopped by the National Museum of Denmark before ending the day with one more beer tour through the city at Olbutikken, War Pigs, and Himmeriget.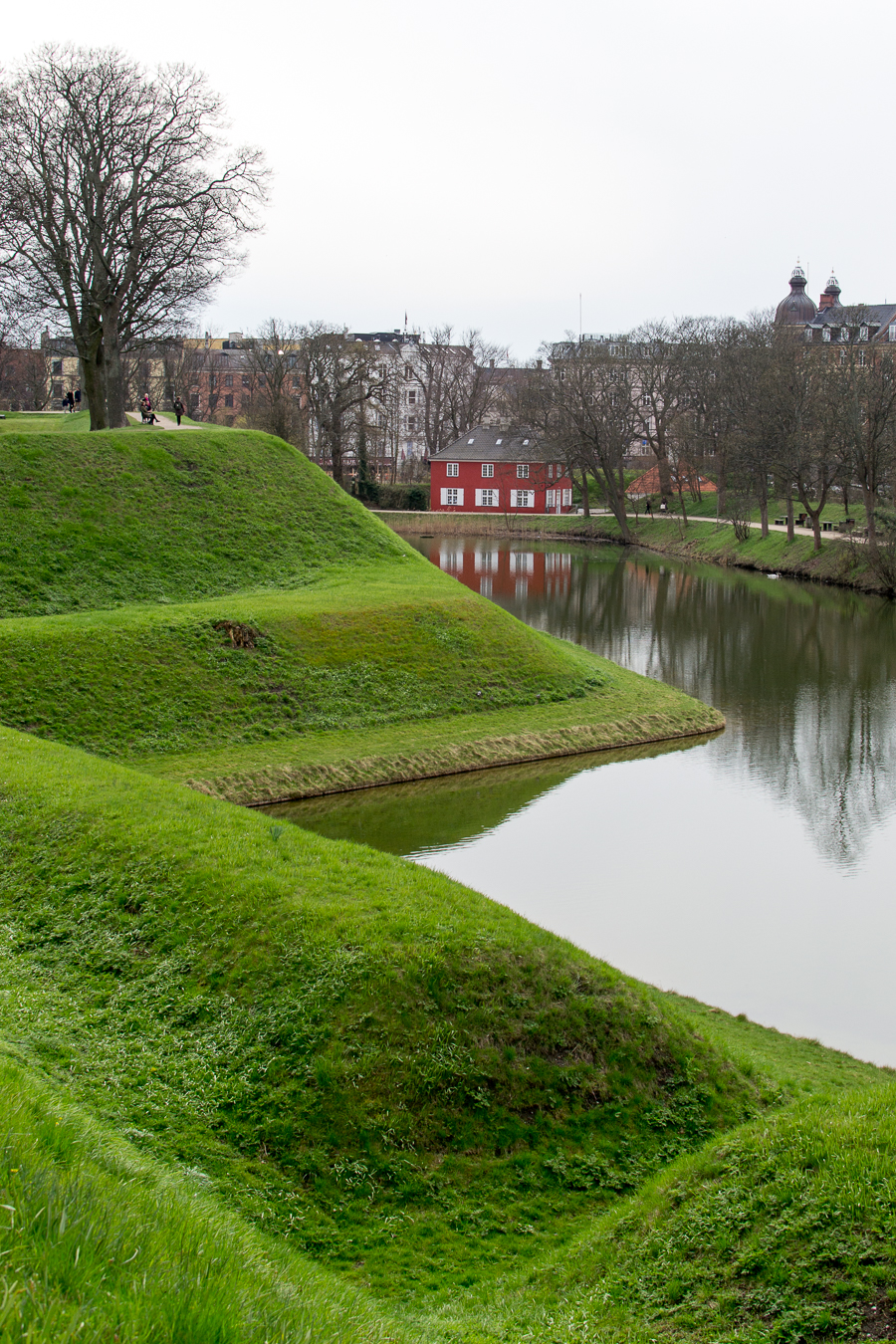 THINGS TO SEE & DO
Botanical Garden – The gardens have 27 glasshouses dating from 1874 that house 13,000 species of plants. The most impressive is the Palm House with an Instagram-worthy cast iron spiral staircase.
Canal Tours Copenhagen – You can't visit the city without hopping aboard a canal tour in the picturesque Nyhavn district. There are a few competing tour companies and I get the impression that they're all fairly similar.
Changing of the Guard – This happens every day at noon at Amalienborg Palace. The guards begin their march at 11:30 a.m. from the barracks by Rosenborg Castle and head through the city to the palace. The route changes, but we were lucky enough to find ourselves in step with the guards for the length of the walk, which was more entertaining than the actual ceremony.
Christiansborg Palace – Another chance for bird's-eye views of the city. The entrance to the tower is at the King's Gate, a large gate in the center of the palace immediately beneath the tower. An elevator will take you to the top.
Church of Our Saviour – This isn't the best tower for those afraid of heights! You'll climb 400 stairs to the top, with the final 150 outside. Those brave enough to make it will enjoy magnificent views of the city. It does get windy up there, so you may want to skip the dress.
Freetown Christiania – After making your way up Church of Our Saviour, head over to Freetown Christiania. It's basically a hippie commune that was established in 1971 where police don't have open access. It's perfectly safe as long as you adhere to two rules: no running and no photography. You can discretely purchase marijuana here if you're into that sort of thing. Just don't take it outside of Christiania; it's not legal in Copenhagen.
Kastellet – The old citadel. While the site is currently used for military barracks and offices, there are beautiful green spaces to enjoy an afternoon walk.
Kronborg – The castle that inspired Hamlet. Visit Kronborg on a day trip to Helsingør and plan to spend a couple of hours touring the castle and the grounds.
The Little Mermaid – As the name points out, it's small in stature, coming in at just over four feet tall. Some travel sites recommended skipping it as it is a disappointment if you have your hopes up! Just set your expectations accordingly. It's iconic and it's worth doing for that alone.
Louisiana Museum of Modern Art – This is an amazing modern art museum. The biggest regret of our trip was that we arrived an hour before it closed and we didn't have enough time to see everything. Go there on the way to or from Helsingør on your day trip to see Kronborg.

M/S Maritime Museum of Denmark

– Only worth stopping at if it's free with the Copenhagen Card and you're already in Helsingør to see Kronborg. I thought this was a let down with little information about how Danish culture was influenced by its maritime history.

National Museum of Denmark – A cultural history museum of Denmark. This wasn't our favorite museum of the trip, but it is free and worth the stop if you're looking for something to do.
Ny Carlsberg Glyptotek – An art and history museum with the most amazing sculpture collection.
Rosenborg Castle – The crown jewels are here!
The Round Tower – Originally built in the 17th century as an astronomical observatory, you can head to the top for views of the city. Instead of stairs, a spiral ramp brings you to the top.
Statens Museum for Kunst – The national gallery of Denmark has free admission to see the permanent exhibits.
Tivoli Gardens – The second oldest amusement park in the world.
PLACES TO EAT
BEER DESTINATIONS
WHERE TO SHOP
SNAPSHOTS

TRAVEL MAP
I've created a Google Map of the things that we did for your trip-planning pleasure. It's color-coded based on the item: yellow for sightseeing, teal for bars, red for restaurants, light blue for shopping, and green for a day trip to Helsingborg. When you click on each item, you should get a description and a photo that was snagged from a Google image search.